Each Friday, we share three topical longreads in our Weekend Reader newsletter. This week, LionsRoar.com editorial director Rod Meade Sperry reflects on his many years as a beginning meditator. Sign up here to receive the Weekend Reader in your inbox.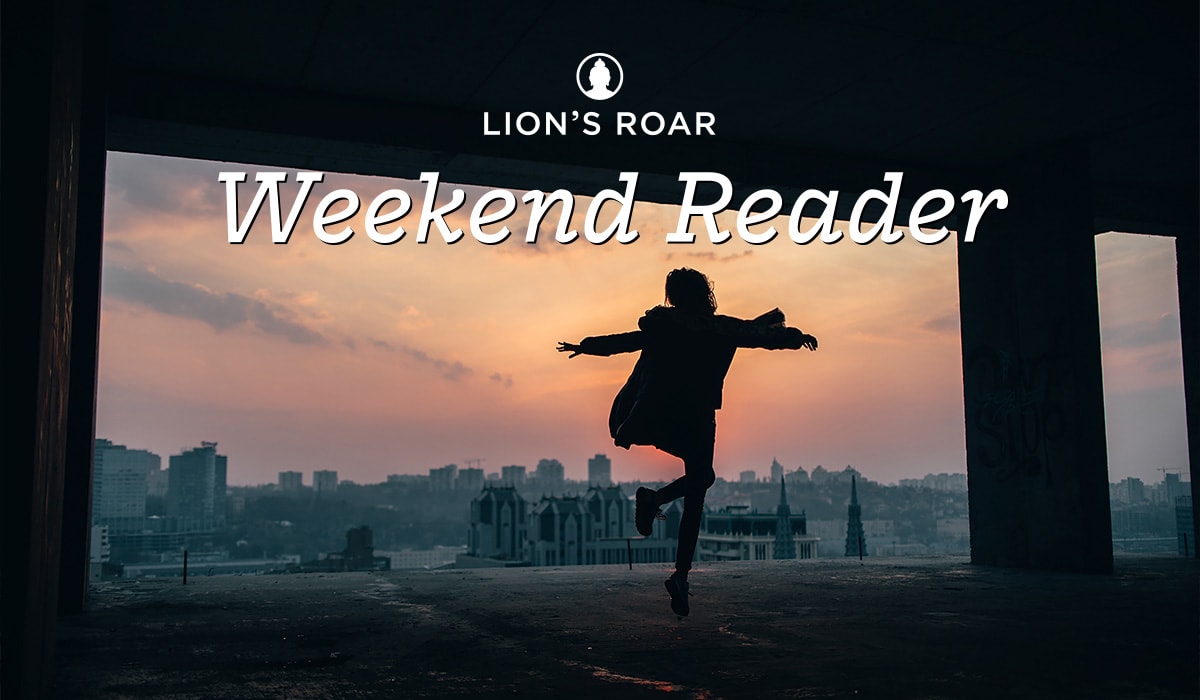 Not too long ago I was speaking the Zen teacher Norman Fischer, and we recalled our first meeting. I'd been at this Buddhism stuff for a good while, he noted. It's true: it's been two decades. And yet, I feel like a perpetual beginner.
The late Shunryu Suzuki Roshi enjoined us to keep a "beginner's mind" for, "In the beginner's mind there are many possibilities, but in the expert's there are few." Such a mind will of course serve you well, but that's not quite what I'm talking about. I'm talking more about feeling like a "failure" when it comes to meditation practice. Now, that's something I'm an expert in!
There's a little secret in meditation, one that is revealed over the years (to folks like me at least):  even if you really believe in meditation, and even if you really enjoy it sometimes, there will come a time when you let your practice lapse. And then you'll have to begin again. And this cycle, like samsara itself, may well keep rolling on indefinitely. Welcome to the Realm of the Perpetual Beginner. There are a lot of us here!
But there are ways to get back to our regular practice. The support and comradeship of like-minded friends (a sangha) can help a lot. Sometimes, going it alone works best. (It worked for the Buddha, didn't it?) As our friend Norman has written in Lion's Roar magazine, "If you want to meditate there is virtually no excuse not to." And, even if you still find ways to avoid practice, Norman says, that might be fine: "Sometimes that's the way to finally begin serious meditation practice: by not doing it for ten or twenty years, until finally there is no choice."
So let's see what happens when we put down our excuses, and take a gentle, realistic, and committed approach to meditation practice. That's when things will really get started (again).
—Rod Meade Sperry, Editorial Director, LionsRoar.com
P.S.: If you'd like a quick refresher on meditation basics, read or listen to the simple instructions on our How to Meditate page.
Diana Winston shares some great advice, featuring her "Ten Suggestions for Having a Regular Daily Practice Even if You Would Rather Be Thrown into a Shark-Infested Ocean."
Despite all those resolutions — post-retreat, New Year's, and otherwise — another day has gone by without meditating. You know it's good for you, you know it's probably the best thing you've ever done in your life and ever could do, but it's really hard to do it. Why?
Zen teacher Norman Fischer proposes a two-week trial run to get your meditation practice going and looks at how to deal with some of the obstacles you may encounter.
Sit on your cushion immediately, before you have coffee, before you turn on the computer, before you activate your day and realize you don't have time for this…. If you miss a day, that's OK. Don't fall into the unconscious trap that "Since I missed a day I guess I can't do this, so I might as well not even try, or try less hard tomorrow because this missed day has weakened me."
"We live in a great swirling spiritual marketplace," writes Larry Rosenberg. "No wonder many of us find it confusing." One key to making our practice stick is to keep the mind of inquiry.
Whether you are a new or experienced meditator, when you truly investigate your beliefs and convictions, don't you find that it challenges and stretches you? This has certainly been my experience. Teachings can inspire you. Just to hear them can satisfy your intellect and nourish your emotions. Even so, remember to ask: Where is this taking me? Does the practice of meditation move me in a direction to act with more kindness and wisdom? Investigate again and again.
But don't stop there. For the dharma to become firsthand knowledge — to feel the "ouch" of it — you have to live intimately with it, hold it up to scrutiny, and let it hold you up to scrutiny. "Be a lamp unto yourself," says the Buddha. Your questions light the way.