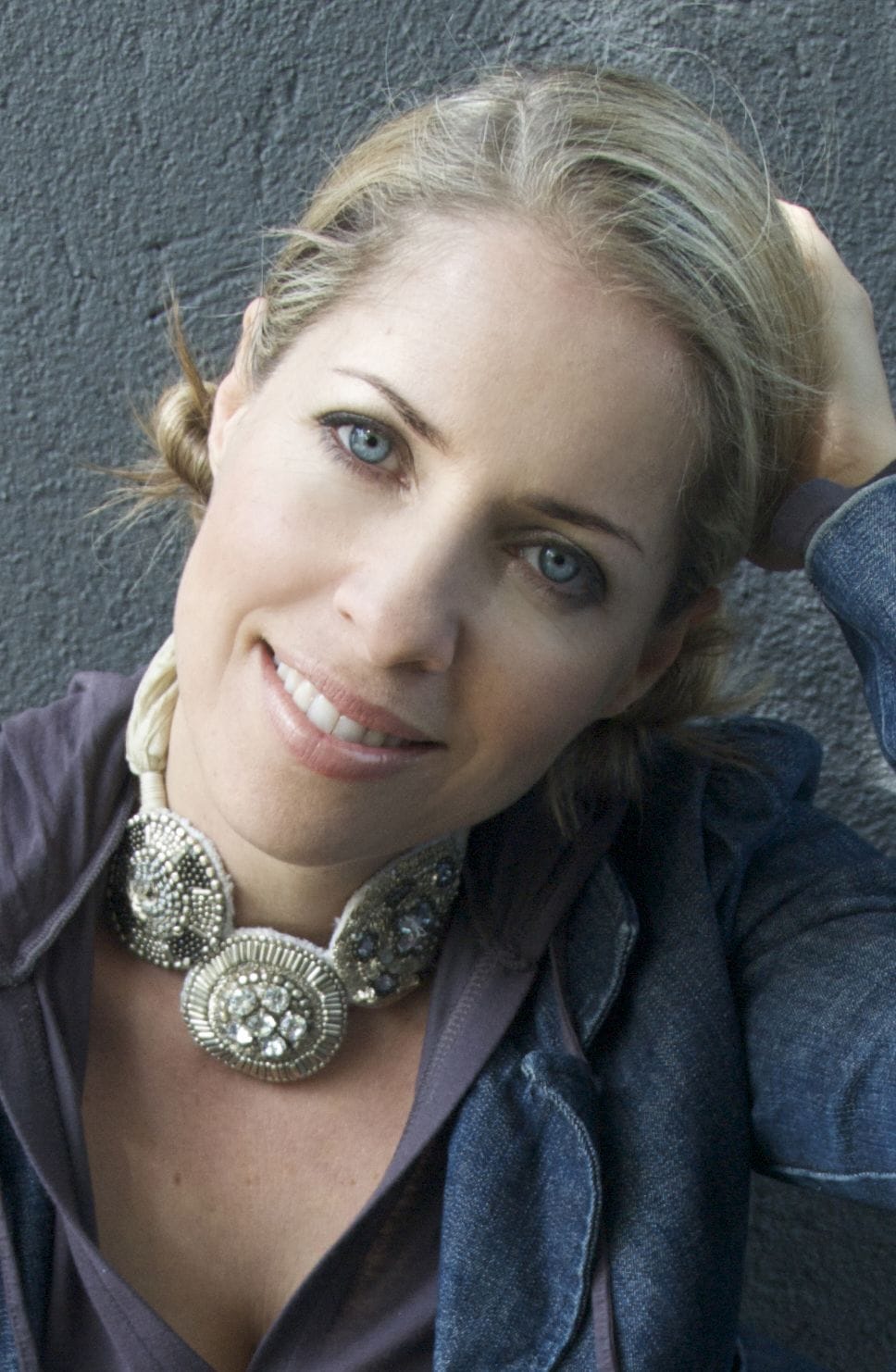 Few of us are beyond the pull of the plugged-in life these days, and that includes filmmaker Tiffany Shlain, even though she's as passionate about unplugging as she is about connecting and communicating. Her film, Connected: An Autobiography About Love, Death, and Technology, opens with Shlain facing us and coming clean about the moment she realized she'd been giving Facebook contacts preference over her in-the-flesh friends. It's a habit many of us are trying to shake, and that goes for the very busy Shlain herself. Not only has she made three documentaries, she's a wife and mom, and has been in the public eye since she created the Webby Awards, "the Oscars of the Internet," in the mid-nineties. When I reached Shlain, by phone, she asked whether I could give her a couple of minutes; there was one last thing she needed to do. See if you relate to her request. —Rod Meade Sperry
It's interesting, and maybe more than a little funny, that the filmmaker behind Connected just said to me, "Let me just get to my computer, sit down, and get focused."
I know. After I said it I thought, "Oh, how ironic." Because I'm so distracted when I'm at my computer. So now I'm actually going into my garden to speak with you.
Much of the emotional weight of Connected is tied to the recent loss of your father, the surgeon Leonard Shlain, who wrote the groundbreaking books Art and Physics and The Alphabet Versus the Goddess. The film has won audience favorite and other film festival honors. It must be exciting to see such a personal film resonate with audiences.
Yes, so exciting. And I had never done a film that had a personal component, so it was kind of scary to do, too. But I kept to my guiding principle, which was that if I spoke my truth, I would in turn be speaking to some universal truth. The personal story of my own connectedness, particularly with my father, has really been resonating. After all, everyone's someone's child.
You've clearly struck another "connectedness" nerve here as well, about how we're, more and more, plugged in all day long thanks to our various devices.
Yes. People are ready to talk about connectedness in the twentyfirst century. Of course, connectedness is not a new subject for conversation, but people are experiencing it in so many new ways that it really does feel like the time to revisit what interdependence and connectedness mean to us.
That being said, one doesn't just turn an idea into a film overnight—much less a film with all kinds of playful animated presentations of otherwise heady-seeming ideas. Connected opens with you delivering a somewhat embarrassed admission of social media addiction, and you asking out loud, "What have I become?" That's something many of us are just starting to ask ourselves. You're getting validated in film festivals and in the press now, but how sure were you, when you started, that what you were doing was going to resonate in two or three years?
I felt it when I founded the Webby Awards. You know, no one knew what the web even was back then in 1996. Everybody was like "what's the web?" and "this is just a trend" and all that stuff, but I felt it was going to change the world. The Webbies crested right before the internet boom, and, of course, as we all know now, the web has changed our lives. I don't think this topic is going away. It's only becoming more interesting and exciting.
And on the flip side?
On the flip side, I wrestle with technology on a personal level. I'm excited about it globally, but personally… You know, since I made the film, in my family we institute a very strict technology Shabbat, where we have no technology one day a week. As much as I love technology, I also feel like it's just as important to know when to disconnect.