Konchog Norbu discusses the spiritual sound found in the music of 20th c. Zen composer Giacinto Scelsi.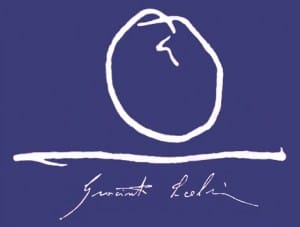 Perusing a review of a recent performance by Miami's New World Symphony, I came across this tantalizing biographical tidbit about one of the composers on the program, Giacinto Scelsi (1905-88), who seems to be emerging out of obscurity:
"Scelsi (Count D'Alaya Valva), was an eccentric who suffered a mental breakdown and hospitalization from 1949-1952. The composer found solace in meditatively playing a single note repeatedly on the piano.  After travels in Asia and India and a conversion to Zen Buddhism, Scelsi used a team of musicians to compose, improvise, and explore new colors from single notes."
Moved to probe further, I discovered in a profile by the New Yorker's Alex Ross that Scelsi "fell in love with Eastern philosophy and made trips to India and Nepal"; he also seems to have delved deeply into the Theosophists, and shared their fascination with the spirituality of Tibet. One result of this study, and Scelci's apparent inner mental shift, was his determination to remove the egocentricity of the composer. He refused to be photographed, and began identifying his works only with the enigmatic, Zen-like diagram shown here. As for the compositions themselves, Mode Records' biography tells us:
"[Scelsi] did not consider himself a composer, but rather a medium or vessel who transcendentally received musical messages while meditating and improvising at the piano or on the guitar and percussion instruments. Such 'intuitive' or 'real time' compositions were taped and transcribed and edited by others."
More insight can be gleaned into Scelsi's methods and spiritual preoccupations through the music itself. Come listen to a few examples:
We begin with a full orchestral piece entitled Konx-Om-Pax (1968-9). With the well-known Sanskrit syllable bracketed by the Assyrian and Latin words meaning "peace," Scelsi offers us this subtitle: "Three aspects of Sound: as the first motion of the immutable; as creative force; as the syllable Om (the Buddhists' sacred syllable)."
Pranam I (1974) is a short work scored for voice and chamber orchestra. The title is a reverential Hindu greeting.
Scelsi also composed many works for solo instruments. Bot-Ba (1952) is the rough Tibetan for, well, "Tibetan" and is subtitled "An evocation of Tibet with its Monasteries on the high mountains – Tibetan Rituals – Prayers and Dances".
Pfhat (1974) is based on the sacred syllable used to propel one to Amitabha Buddha's pure land at the time of death, or to provoke sudden enlightenment in this life. It also has a subtitle: "A flash…and the sky opens!"
Finally, for a visually and sonically evocative homage, check out "Scelsi Swallows the Buddha," attributed to Charlotte Wellen.
THANK YOU FOR READING LION'S ROAR. CAN WE ASK FOR YOUR HELP?
At Lion's Roar, our mission is to communicate Buddhist wisdom in today's world. The connections we share with you — our readers — are what drive us to fulfill this mission.

Today, we're asking you to make a further connection with Lion's Roar. Can you help us with a donation today?
As an independent nonprofit committed to sharing Buddhist wisdom in all its diversity and breadth, Lion's Roar depends on the support of readers like you. If you have felt the benefit of Buddhist practice and wisdom in your own life, please support our work so that many others can benefit, too.

Please donate today — your support makes all the difference.

Lion's Roar is a registered charity in the US and Canada. All US & Canadian donations are tax deductible to the full extent allowed by law.