Would it look like this?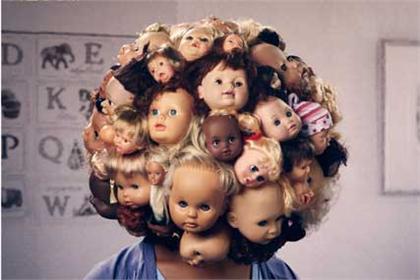 Personally, I have never, ever, ever thought of mindfulness or its practice as like having an enormous sphere of bodiless baby-doll heads in place of my own head.
In fact, trying to depict mindfulness might be so tricky that the best way to do so is to illustrate its opposite.
That was just the tactic taken here, by the winners of a poster design contest in support of BeMindful.co.uk, a website meant to raise awareness about the benefits of mindfulness. You can see the other images from the campaign, each of which is accompanied by the tagline, "What's playing on your mind?" here.
…Meanwhile, the question remains: if you had to depict mindfulness visually, how would you do it? Could you even?