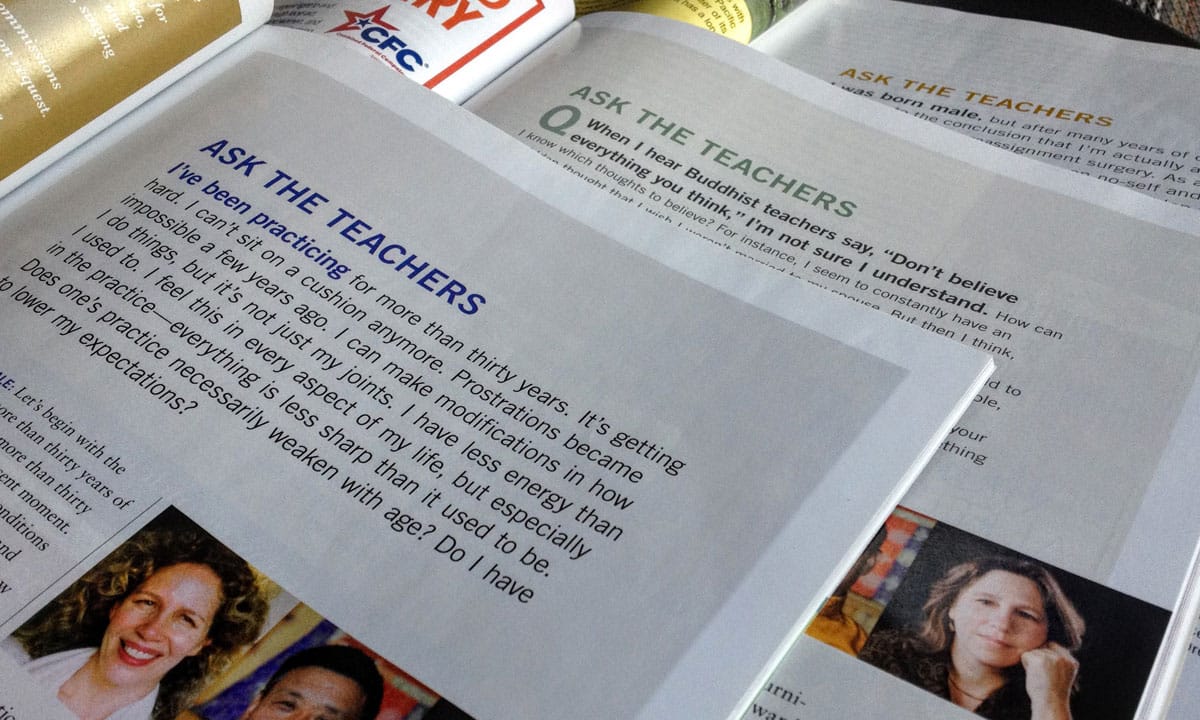 If you're a dharma enthusiast, you likely know about "Ask The Teachers." In every issue of Buddhadharma magazine, we pose a question about personal practice to three teachers from different schools of Buddhism. A few examples:
You're invited to submit your own question. What uncertainties do you have about practice? Are their teachings or instructions that you are unsure of how to interpret in your day-to-day life? Are you struggling to find the next step in your path?
Email your question to [email protected].