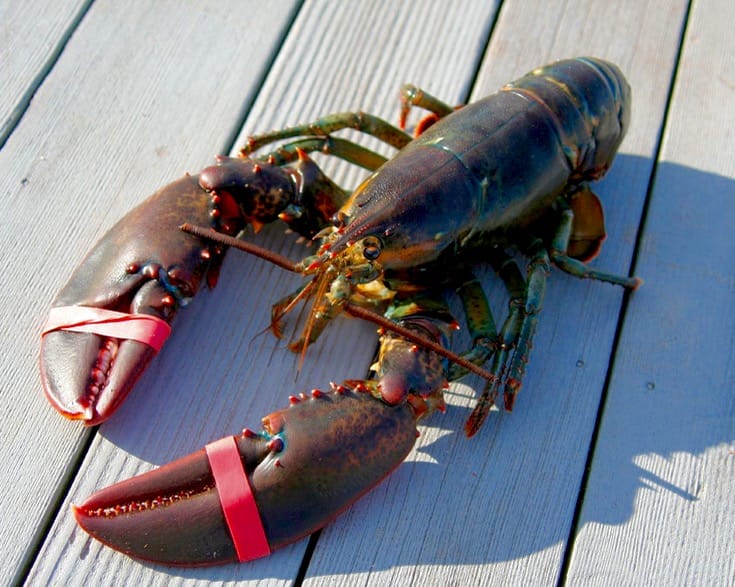 Photo by
Markus Schneider
.
You might have seen this July 2016 story about how monks from the Great Enlightenment Buddhist Institute Society (GEBIS), located in Prince Edward Island, Canada, had re-released caught lobsters back into the sea in order to save them from being boiled alive for dinner. There's no doubt that this is a noble effort — and one other Buddhist groups also engage in (or at least adapt). But is it good for the animals?
National Geographic has published a new critique of the practice, known as "merit release," which examines how the tradition has in fact become a "commercial enterprise" in China. The article illustrates how merit releases have created a "thriving industry for those who trap, trade, and sell wild animals for release," as an increasing number of people buy animals solely to release them. At the start of the year, authorities were called in southern Chinese city Haikou, Hainan Province to help dying animals after a merit release to mark the New Year left turtles, snakes, and other creatures stuck on the sand.
National Geographic also stresses the environmental impacts of the increasingly popular merit release, writing that "by releasing alien species into the environment, people unwittingly can wreak havoc on ecosystems."
In a 2012 Lion's Roar piece, we reported that, well-intentioned as it may be, the practice can be a source of stress for animals, and can even make their survival unlikely. In the case of lobstering, working directly with lobstermen (as the GEBIS monks have done; more on that below) can help, Spencer Greenwood, director of the Lobster Science Center at Atlantic Veterinary College in P.E.I., told us. Indeed, this is just what the GEBIS monks did, and they reported it was a fruitful collaboration: "Fishermen actually found us a better place to release lobster so they won't be captured again," a monk known as the Venerable Dan told CBC News.