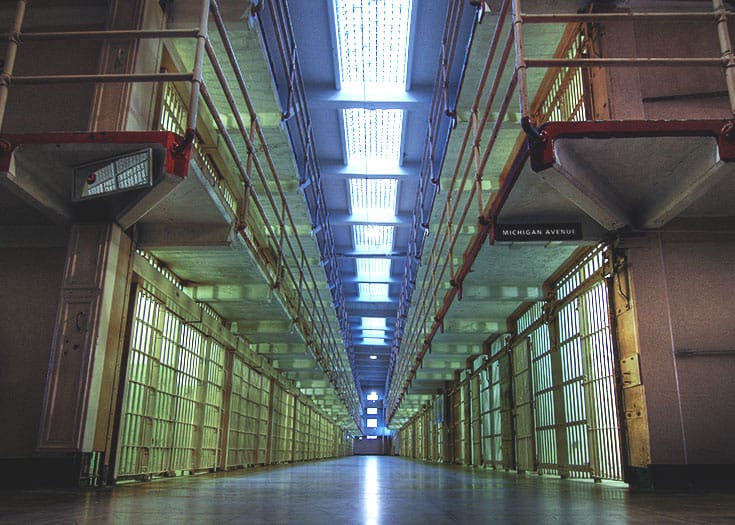 Photo by
Bousure
.
Prisoner Scott Darnell notices a rare moment of silence.
The power rarely goes out completely in the institution I'm in. At the very least the lights stay on. It's so rare for everything to go out that, when it actually did this morning, it jolted me out of a sound sleep.
It was wonderfully silent. No base rumbling from the industrial blowers planted on the roof. No incessant buzz of a thousand security lights illuminating the prison grounds with its sickening nicotine yellow glow. No televisions or radios echoing a cacophonous mix of white noise throughout the housing unit.
It struck me just how used to the noise I'd become. Even more amazing was what the silence revealed when I allowed myself a moment to take it in.
For the first time in too long I could actually hear the chirping of birds outside my window, which instantly brought back a rush of memories of better days as a boy at my grandparents' farm.
I could clearly hear a morning breeze blowing, and with it the slap of a loosened plastic tarp covering a defective air conditioning unit on top of the housing unit across from mine. Although in plain sight through my window, I'd never noticed it before.
What else hadn't I noticed, I wondered? It occurred to me that this is why we practice. This was the reason we roll up our blankets or pull out the zafu and sit watching our breath come and go.
The real cacophony is in our heads, separating us from the crisp, clear waking moment of reality that beckons for us to commune with it. What are we waiting for?
"Bulldog" — an excerpt from Calvin Malone's "Razor-Wire Dharma"