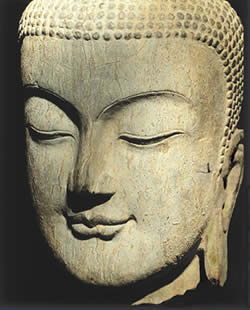 NEW: Meet our "Urban Retreat" teachers via their contributions to the new Shambhala Sun Foundation book, In the Face of Fear: Buddhist Wisdom for Challenging Times. (Links will open in new windows.)
---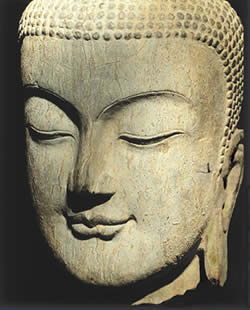 Wisdom for Difficult Times:
What the Buddhists Teach

A Shambhala Sun Urban Retreat with Sylvia Boorstein, Tsoknyi Rinpoche, and Zoketsu Norman Fischer

October 2, 3, and 4, 2009
Hotel Kabuki, San Francisco
We can't always control what happens to us in life, but we can change how we react. For 2500 years, the Buddha's teachings have helped people work with their thoughts and emotions during times of groundlessness, fear, or loss.
Many Americans have already discovered how Buddhist wisdom and practice can help them work with personal challenges and loss. Now we can apply these teachings to what we're all experiencing as society goes through difficult times.
Whether you're new to Buddhism or a long-time practitioner, join Sylvia Boorstein, Tsoknyi Rinpoche, and Zoketsu Norman Fischer — three great teachers from the three major Buddhist traditions — for a weekend of Buddhist wisdom and meditation specially aimed at all the challenges of life today.
Through talks, meditation practice, and question and answer sessions, these three leading Buddhist teachers will offer help to anyone who is looking for insight and practical techniques to help them get through these difficult times.
---
DAILY SCHEDULE (subject to change)

Friday Event: "In the Face of Fear: Buddhist Wisdom for Difficult Times"
Teachings, discussion, and question and answer with Sylvia Boorstein, Tsoknyi Rinpoche and Zoketsu Norman Fischer.
7–9 pm
Open to the general public: $25 admission
Free admission if registered for the full workshop.
Saturday, 7-8 am: Optional early-morning light yoga and stretching
Saturday AM Session: 9-11:45 am with Sylvia Boorstein: Meditation instruction, insight and metta practice, and dharma talk
Lunch Break 11:45 am-1:15 pm: Participants are on their own for Lunch
Saturday PM Session 1:15-4pm with Zoketsu Norman Fischer: Meditation instruction, Zen practice, and dharma talk

Sunday 7-8 am: Optional early-morning light yoga and stretching
Sunday AM Session 9-11:45 am with Tsoknyi Rinpoche: Meditation instruction, Dzogchen practice, and dharma talk
Lunch Break 11:45am-12:45pm: Participants are on their own for Lunch
Sunday PM Session 12:45-2 pm: Panel discussion and question and answer with Sylvia Boorstein, Tsoknyi Rinpoche and Zoketsu Norman Fischer

LOCATION
Hotel Kabuki
1625 Post St
San Francisco, C.A. 94115
415.922.3200
http://www.jdvhotels.com/hotels/kabuki/
*Workshop participants are offered a special room rate of $149(single) — $159(double).
Click here for special room rates

FEES
11 CEUs (RN, MFT, LCSW) are available for this urban retreat.

Download an Urban Retreat flyer to spread the word, or for your own reference.
Low resolution (ideal for emailing or quick printing). Click here.
High-resolution (for better-quality printing). Click here.
---

ABOUT THE TEACHERS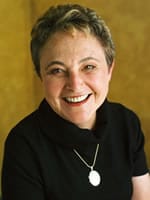 Sylvia Boorstein, LCSW, PhD, is a co-founding teacher of Spirit Rock Meditation Center in Woodacre, California, and a senior teacher at the Insight Meditation Society, Barre, Massachusetts. She has led retreats in the United States, Canada, and Israel; is the author of five books on Buddhism and meditation practice, most recently, Happiness Is an Inside Job: Practicing for a Joyful Life; and is a regular columnist for the Shambhala Sun.
Sylvia has been a psychotherapist since 1967, a panelist and workshop leader at conferences of the American Psychiatric Association, and has published articles in the Journal of Transpersonal Psychology.
She is currently involved in two major retreat events the Shambhala Sun has planned for New York City and San Francisco: "Mindfulness, Love and Relationships" and "Wisdom for Challenging Times."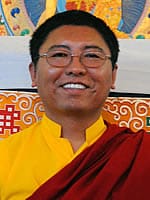 For over 15 years, Tsoknyi Rinpoche has been teaching students worldwide about the innermost nature of mind in the Tibetan Buddhist tradition. He is the author of two books, Carefree Dignity and Fearless Simplicity, and has a keen interest in the ongoing dialogue between western research, especially in neuroscience, and Buddhist practitioners and scholars.
Tsoknyi Rinpoche is a meditation master of the Drukpa Kagyu and Nyingma traditions. Rinpoche was born in 1966 and was recognized as a tulku at the age of eight. His teachers include some of the most renowned masters of Tibet, including Khamtrul Rinpoche, his father Tulku Urgyen Rinpoche, and Dilgo Khyentse Rinpoche. Rinpoche is the spiritual head of two nunneries and one monastery in Nepal, as well as one of the largest nunneries in Tibet. He also heads 50+ practice centers and hermitages with over 2,000 nuns and 900 monks. Ngesdön Ösel Ling Monastery in Kathmandu is his seat in the East, and Yeshe Rangsal in Crestone, Colorado, is his seat in the West.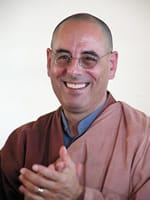 Zoketsu Norman Fischer is a poet and Zen Buddhist priest. For many years he has taught at the San Francisco Zen Center, the oldest and largest of the new Buddhist organizations in the West, where he served as Co-abbot from 1995-2000. He is presently a Senior Dharma Teacher there as well as the founder and spiritual director of the Everyday Zen Foundation, an organization dedicated to adapting Zen Buddhist teachings to Western culture.
Norman has been particularly interested in the application of Zen to issues of Western culture and everyday life in the world. In addition to his regular work at Zen Center, and with Everyday Zen, he has taught extensively, with his old friend Rabbi Alan Lew, on the relationship between Buddhist and Jewish practice. He teaches Buddhist principles to business people, Buddhist compassion-in-action to lawyers and conflict resolvers, and poetry writing and appreciation to children and adults. He's led workshops at Esalen Institute in California, the Open Center in New York City, and Hollyhock Farm, in British Columbia, as well as at Zen Center, and teaches Zen regularly at Spirit Rock Meditation Center in California, as well as in Canada, Mexico, and Europe. He's participated with His Holiness the Dalai Lama in conferences on Buddhist Christian dialog and non-violence.
---
---

LEARN MORE ABOUT THE SHAMBHALA SUN'S ONGOING EVENTS PROGRAMS
Just click the banner below to visit our "Events" page.

---

RESOURCES AND FURTHER READING
"Wisdom for Difficult Times" has been a recurring theme in the Shambhala Sun. We've assembled some of the finest and most helpful examples from the magazine in a special online collection. Click here.
Dzigar Kongtrul Rinpoche on how urban living can open our hearts. As seen in our July 2009 issue.
In the Face of Fear: Buddhist Wisdom for Challenging Times
Edited by the Shambhala Sun's Barry Boyce and being released to coincide with the Urban Retreat, this new book features the greatest contemporary Buddhist teachers and writers—people renowned for addressing precisely the problems we're facing today—including the Dalai Lama, Pema Chödrön, Thich Nhat Hanh, Chögyam Trungpa, Sylvia Boorstein, Jack Kornfield, Norman Fischer, Jon Kabat-Zinn, Sharon Salzberg, and many others.
Click to order In the Face of Fear
---
Buddha/statue photo by John Bigelow Taylor
---