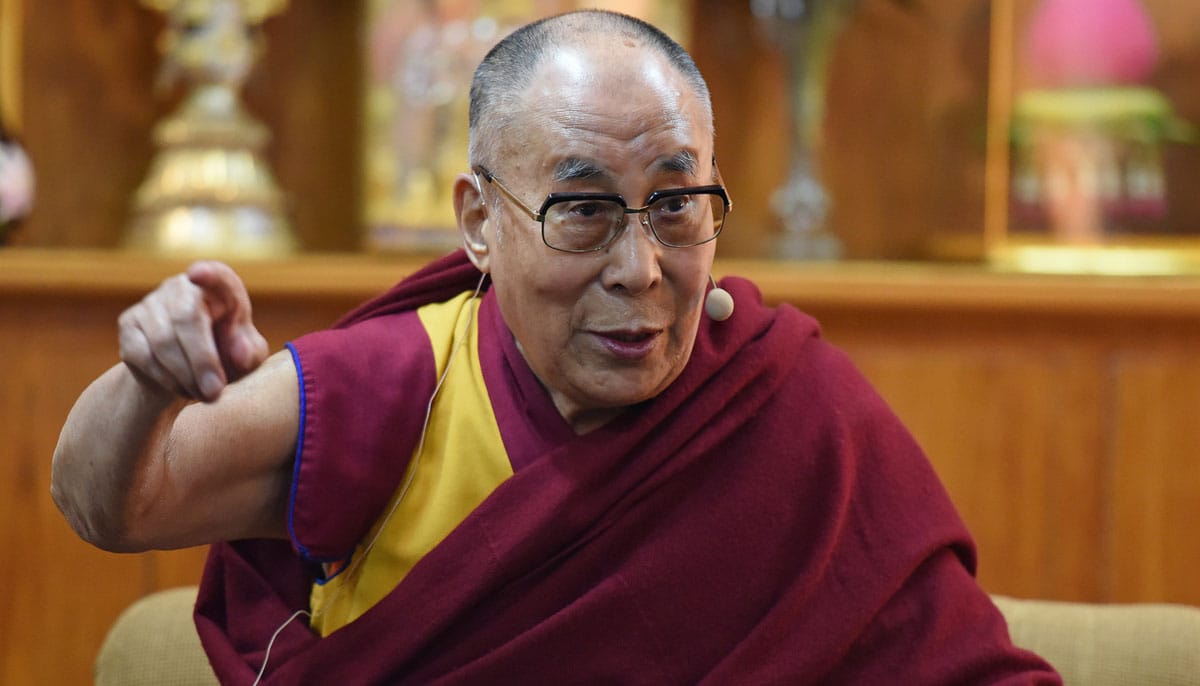 His Holiness the Dalai Lama. Photo via the
U.S. Institute of Peace
.
His Holiness the Dalai Lama has canceled all foreign travel for the rest of the year. A spokesperson for the 82-year-old Tibetan spiritual leader says His Holiness is aging and "exhausted," making it increasingly difficult to keep up with his travel schedule, CNN reports.
"His Holiness is invited to different countries but he has cut down public engagements because of age," a spokesperson for the Central Tibetan Administration, Sonam Dagpo, told CNN.
"He is exhausted after teaching for a long period of time. Therefore a few commitments have been canceled," Dagpo said.
Last year, His Holiness held public events in eight foreign cities. He will continue to make trips for short engagements in India, where he lives, but he will cut down on multi-day teachings.
"Usually these engagements — inauguration, ribbon-cutting-type ceremonies — last only for a few hours, but some engagements are for teaching and they last for seven days, which he's doing less and less of," said Dagpo.
In January, the majority of the Dalai Lama's overseas schedule for 2018 was canceled, including a visit to Raleigh, North Carolina. His Holiness also canceled a public address in Montreal, Canada and a visit to the Republic of Botswana.