David Michie teaches us a healing meditation to purify karma and cultivate well-being.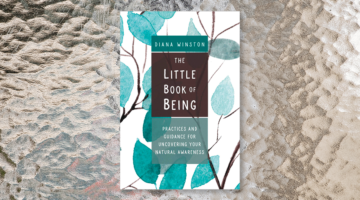 In "The Little Book of Being," Diana Winston—using straightforward, secular language—explains how to cultivate natural awareness.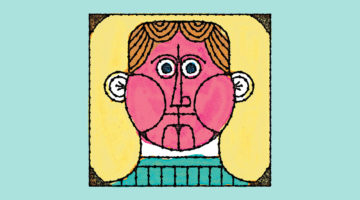 You can't breathe wrong. Generally, Buddhist meditation is not a yogic practice in which you're supposed to breathe in a particular way.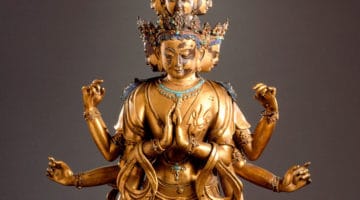 The mind of enlightenment, bodhichitta, is always available, in pain as well as in joy. Pema Chödrön lays out how to cultivate this soft spot of bravery.
The team behind the Newark Museum exhibition, Beyond Zen: Japanese Buddhism Revealed, are your guides to a sprawling and fearful underworld.
In Our Magazines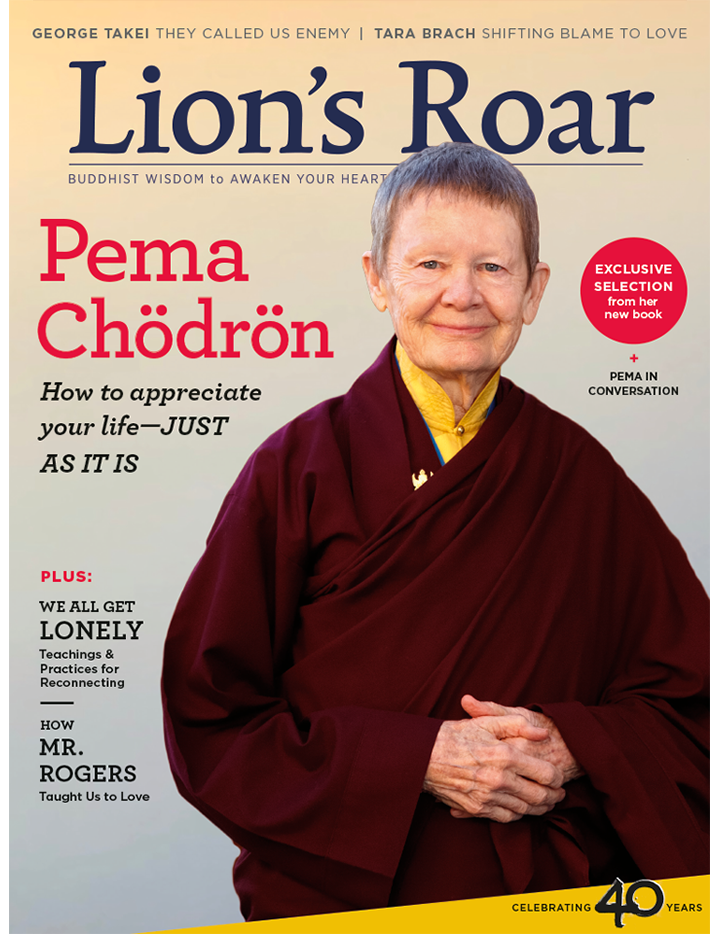 The November 2019 issue of Lion's Roar features wisdom from Buddhist teacher Pema Chödrön on how to appreciate your life just as it is. Inside, you'll also find teachings, practices, and personal stories to help transform our loneliness into connection; insight from five Buddhist teachers and thinkers looking at ways Buddhism needs to reform itself in the next 40 years; a teaching on turning blame into love from Tara Brach; Buddhist book reviews; and much more.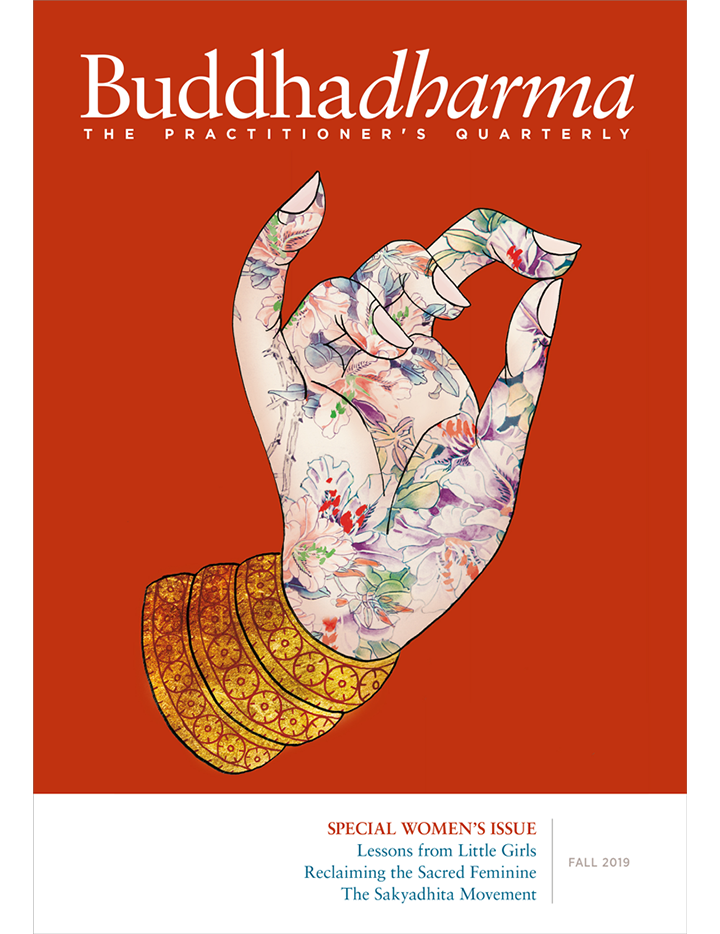 The Fall 2019 issue of Buddhadharma: The Practitioner's Quarterly is a special women's issue highlighting and celebrating women's enormous contribution to the dharma. Inside, a new translation of the Therigatha brings to life the voices of the earliest Buddhist nuns, a panel of women teachers share their experiences and insights, and Judith Hertog profiles the Sakyadhita International Association of Buddhist Women. You'll also find Ask the Teachers, book reviews, and more.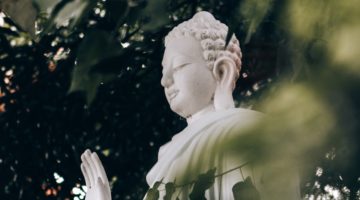 When we stop feeding our cravings, says Thich Nhat Hanh, we discover that we already have everything we need to be happy.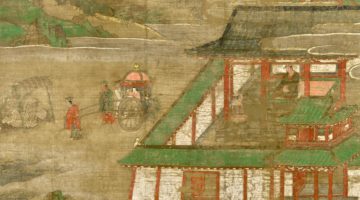 Devaduta is pali for "divine messengers." It is said that the Buddha embarked on his quest for enlightenment after encountering three devadutas: a sick person, an old man, and a corpse.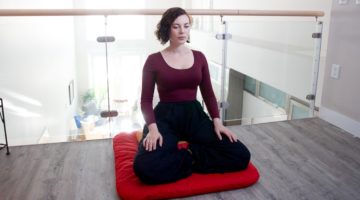 Meditation isn't very hard. In fact: if you can breathe, you can meditate. Learn how to meditate, as taught by the Buddha, with our easy-to-follow guide.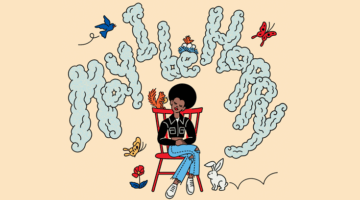 Joanna Hardy teaches us the famed Buddhist practice of metta – offering love to ourselves and others.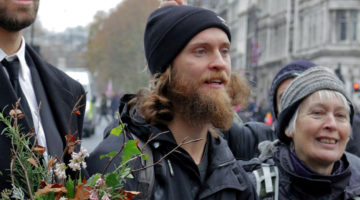 Tynette Deveaux talks to Buddhist Extinction Rebellion (XR) activist Mark Ovland about his decision to join the XR movement.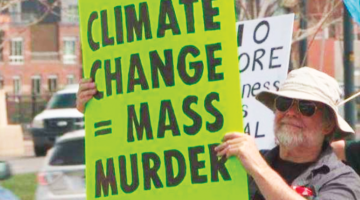 How do bodhisattvas respond to the greatest crisis of our time? Appropriately, says Buddhist teacher and activist David Loy.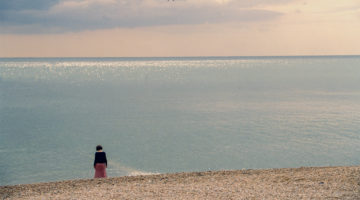 How do we take the sting out of loneliness? Toni Bernhard suggests friendliness, compassion, empathetic joy, and equanimity.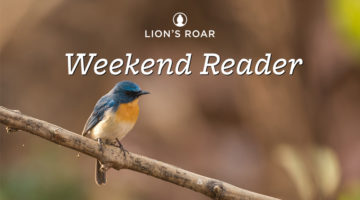 In our Weekend Reader newsletter, Lion's Roar's deputy editor Andrea Miller shares the important lessons Pema Chödrön has taught her.
Send us a photo and it might appear in the next issue of Lion's Roar magazine.
The Lion's Roar team is looking for a people-loving extrovert to help sell our advertising products.