It takes root; it grows; it blooms. Cheryl Wilfong on how meditation practice is cultivated like a garden.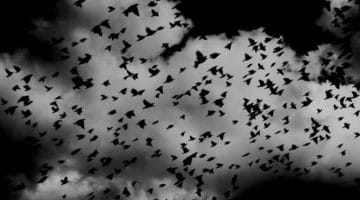 Grief, fear and despair are part of the human condition. Each of these emotions is useful, says Miriam Greenspan, if we know how to listen to them.
In Our Magazines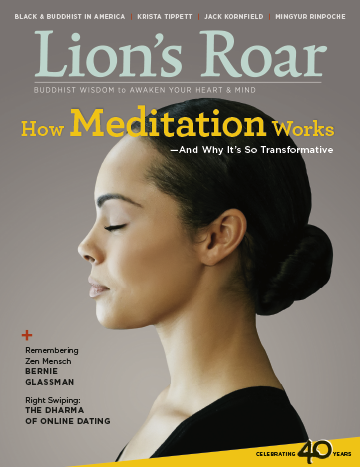 The March 2019 issue of Lion's Roar magazine features Buddhist insights on how meditation works, and why it's so transformative. Inside, you'll find teachings from Gaylon Ferguson, Kate Lila Wheeler, and Norman Fischer; a look at the dharma of online dating; a remembrance of the late Buddhist teacher Roshi Bernie Glassman; and much more.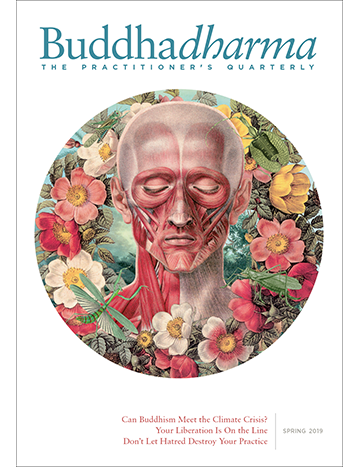 The Winter 2018 issue of Buddhadharma: The Practitioner's Quarterly is available now. Inside, Larry Yang takes an honest look at what it means to be a dharma teacher who hasn't been, and doesn't imagine ever being, enlightened, The Dalai Lama shares how we can work with anger and hatred, and Elizabeth Monson invites us to consider how the natural world might be a teacher. You'll also find Ask the Teachers, book reviews, and more.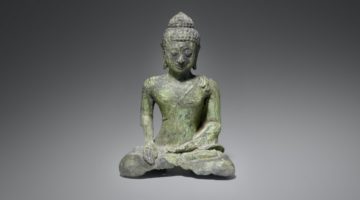 Meditation master Mahasi Sayadaw presents his step-by-step instructions for the practice of insight meditation.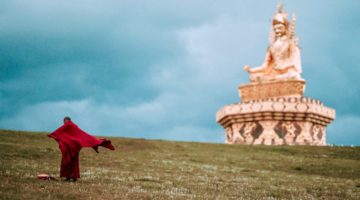 Pema Khandro Rinpoche, Lama Rod Owens, Lama Rigzin Drolma, and Lobsang Rapgay discuss the guru model in the Tibetan tradition, in which the teacher is central to the path.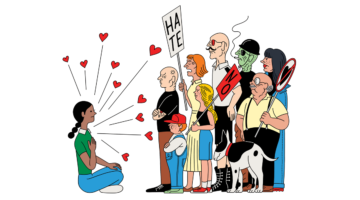 Mushim Patricia Ikeda teaches us how to generate loving-kindness and good will as an antidote to hatred and fear.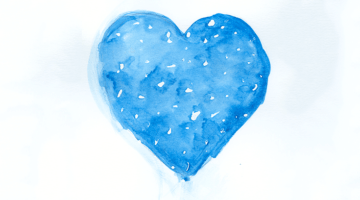 A three-step contemplation to give yourself the compassion you need (and deserve).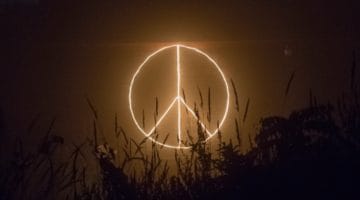 To change the world, says Jan Willis, we need hope. And hope grows from nonviolent actions, no matter how small.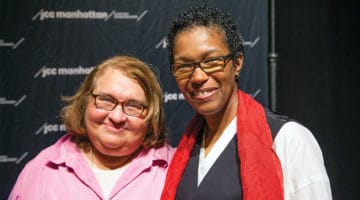 Sharon Salzberg and Rev. angel Kyodo williams discuss how we can bring spirituality and politics together to build a more just and compassionate society.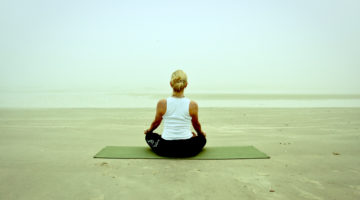 A new article in The Atlantic says more Americans with mental illness are turning to Buddhism for mental health treatment. Experts might advise otherwise.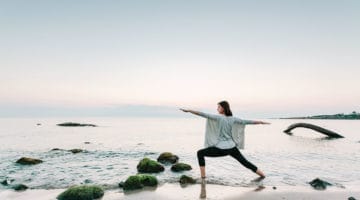 When the storms of life hit, your body can be a place of refuge and healing. Cyndi Lee says it starts with making friends with your body.
Buddhist teachers Gina Sharpe and Roshi Pat Enkyo O'Hara and psychoanalyst Pilar Jennings will discuss the student-teacher relationship in a panel discussion at New York's Rubin Museum on March 20.
We've got a request for you: Send us a picture of your home altar, and tell us why what's on it is meaningful to you.