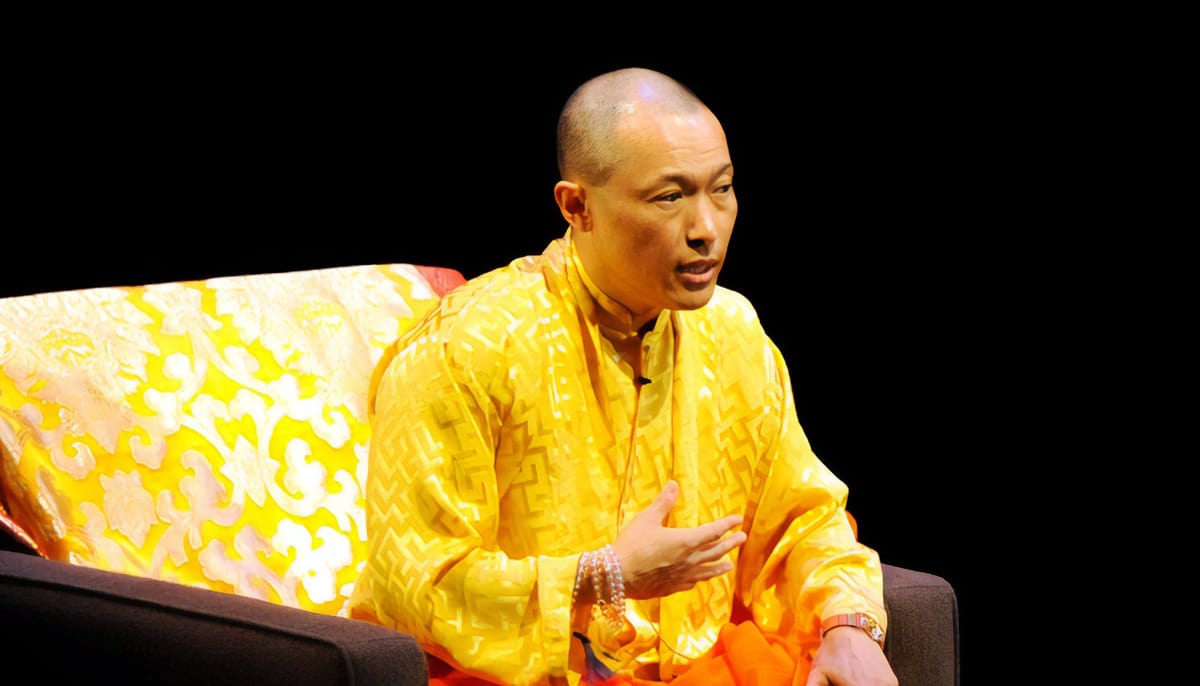 Sakyong Mipham Rinpoche. Photo via Festival of Faiths on
Flickr
.
On Thursday morning, Buddhist Project Sunshine released its latest report on sexualized violence in the Shambhala community, alleging four more cases of sexual assault in the community going as far back as 1983.
In one of the accounts in today's report, a woman under the pseudonym "Ann" alleges that between 2003 and 2005 Sakyong Mipham, the head of the Shambhala Buddhist community, repeatedly tried to force her to perform oral sex on him. She also describes requests from Sakyong Mipham to perform sexual acts in front of others, and pressure on her to make substantial financial contributions.
Update, August 23, 2018: In a statement, Shambhala International and the outgoing Kalapa Council write that they "categorically deny" Ann's allegations.
Update, August 24, 2018: In a statement, provided to Global News, Sakyong Mipham's lawyer, Michael Scott, denied all allegations, saying "the Sakyong categorically denies assaulting anyone, sexually or otherwise, sexual contact with minors, or any other criminal offence… As fits the pattern to date, the allegations are vague, unsourced and uncorroborated. If Ms. Winn has information about the abuse of a child, any child, by anyone, she should contact law-enforcement authorities immediately."
In another account, a woman alleges she was raped by a Shambhala Center director. She alleges that she later reported the assault to Shambhala senior teacher Pema Chödrön, who allegedly dismissed the claim, saying "I don't believe you."
Two of the accounts involve teenagers who were allegedly assaulted by community members. In one case, the victim was a 15-year-old boy who was allegedly raped by an adult Shambhala member. A female community member alleges that she was sexually assaulted when she was 18 years old by an older man who was staffing a program she attended. In both cases, when they brought their story to Shambhala leaders, the organization allegedly offered mediation rather than investigating the claims or filing police reports. The men accused of sexual assault remained in positions of trust within Shambhala.
Buddhist Project Sunshine is an initiative of leadership coach Andrea Winn to bring awareness to sexual misconduct and assault in the Shambhala community. The claims in the report were investigated and assessed by employment lawyer Carol Merchasin.
Previous Buddhist Project Sunshine reports detailed four allegations of sexual misconduct or assault by Sakyong Mipham and five allegations of sexual assault by other community members. After those allegations were released, the top leadership body of Shambhala resigned and announced an independent investigation. Sakyong Mipham issued a statement that he was "stepping back" from his teaching and administration duties until the investigation was completed.