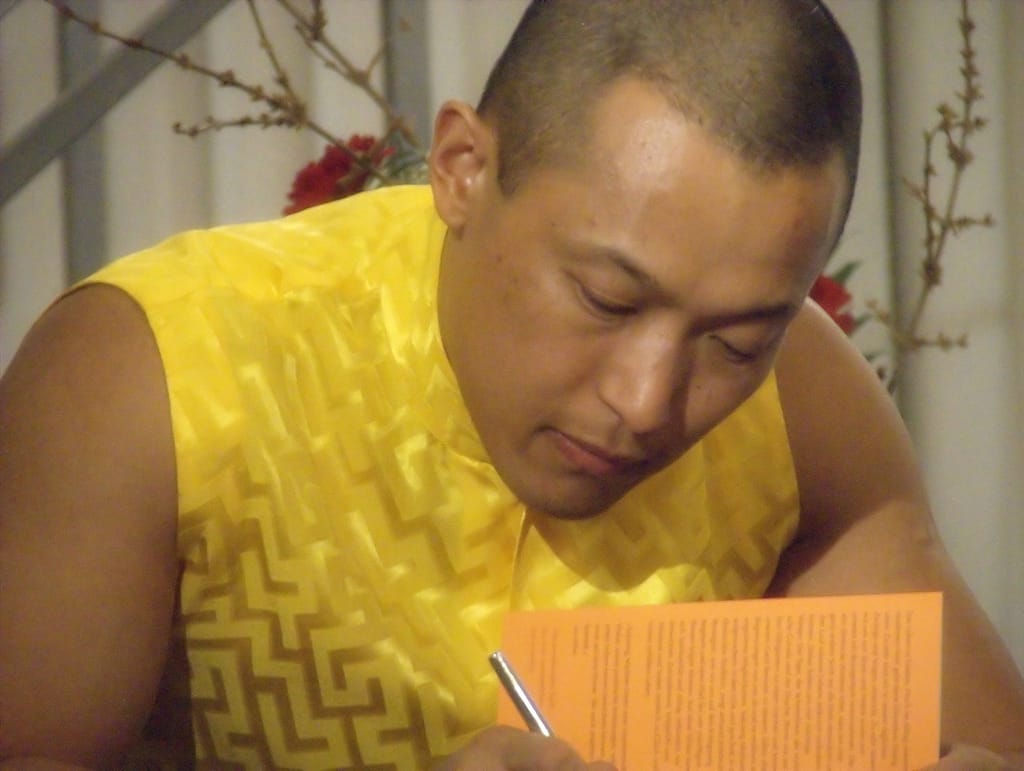 Sakyong Mipham Rinpoche. Photo by robertivanc via Wikimedia Commons.
The leader of the Shambhala Buddhist community, Sakyong Mipham Rinpoche, will "step back from his administrative and teaching responsibilities" while allegations against him of sexual assault and clergy sexual misconduct are being investigated.
The statement by Sakyong's Mipham's office follows yesterday's announcement that the nine members of the Shambhala organization's highest leadership body have resigned. A law firm in Halifax, Nova Scotia, where the community's headquarters is based, has been hired to investigate allegations against the community's leader.
The statement says, "The Sakyong fully supports a third-party investigation and wishes to provide the time and space for it to properly occur. He will use this time to enter a period of self-reflection."
Sakyong Mipham has not yet publicly addressed the allegations. Yesterday's statement says that he plans to send a "personal communication" to members of the Shambhala community next week.
The full letter can be read at:
https://www.documentcloud.org/documents/4580947-A-Message-From-the-Office-of-the-Sakyong.html
Previous coverage on LionsRoar.com: