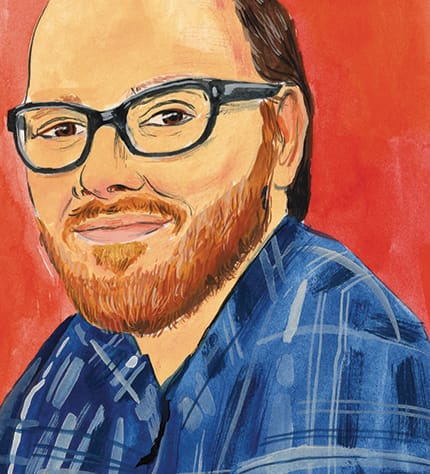 Practice, for me, began on the Dunlavy Bridge that spans eight lanes of traffic on US-59 in Houston, Texas. Several stories above eighteen-wheelers and commuter Saabs, I grabbed the railing and considered jumping, suspended in the late-afternoon light that sifted through chemical fumes and flashed off of windshields below. At the thought of free fall, the ache I'd been carrying in my chest and in my gut for months weakened.
I wasn't aware, in that moment seven years ago, that scientists have found a second brain in the gut, a complex nexus of neural connections with complexity that rivals the gray matter in our skulls. Researchers have discovered that the gut contains a hundred million neurons—more than the spinal cord—and is also influenced by important neurotransmitters. Enlightened beings have spoken of the wisdom and power of this second brain for centuries, calling it the hara, the third chakra, the womb of the buddhas.
As I stood on the bridge during rush hour, I believed that what was inside me would destroy me. I'm not sure exactly why I didn't jump, why some note in that siren's song was off-key, but eventually I grew bored and self-conscious and decided to walk to the other side of the bridge, toward the elm-lined streets that surround Rice University. The next day I knew I did not want to return to the bridge, so I did what I least wanted to do: I sat zazen.
Excerpted from the Summer 2014 issue of Buddhadharma: The Practitioner's Quarterly, available on newsstands and by subscription.
---