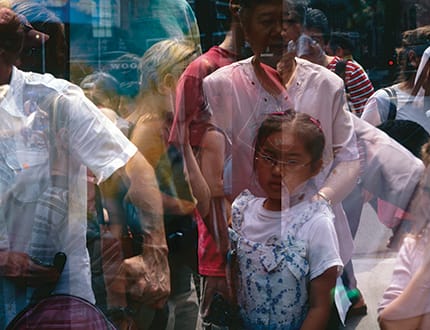 Jack Kornfield, Judy Lief, and Bodhin Kjolhede examine the influence of Western psychology on Buddhism. Introduction by Ajahn Amaro
Late autumn 1974, I am sitting in a lecture room of the University of London. It is my first term as an undergraduate studying psychology and physiology, and we are being introduced to the teachings of Freud. At a certain point, the lecturer quotes the closing paragraph of Studies in Hysteria:
"…[M]uch will be gained if we succeed in transforming your hysterical misery into common unhappiness. With a mental life that has been restored to health, you will be better armed against that unhappiness."
Something snaps. A bone breaks in my heart. NO! We can do better than that.
I can't recall whether I said anything out loud, but it was painfully vivid inside. My interest in Western psychology took a noticeable dip right at that point, while the search for spiritual solutions to my unhappiness rose up.
Over the ensuing years, the picture did improve. Abraham Maslow's hierarchy of needs promised "self-actualization," and Claude Steiner assured us that we could "flip out of our script." But exactly how the flipping and the self-actualizing were to be effected was somewhat blurry.
Eventually, in Thailand, I discovered Buddhist meditation and the monastic way of life and found that these provided the "how" I was looking for. Not long after, I headed back to the West and have been residing here ever since.
Once back in the land of my birth and education, I found that the juxtaposition of Buddhism with Western psychology nurtured an ongoing dialogue not only within myself but also in the broader society. It also made me reconsider my earlier disappointment with psychology. I began to wonder whether there were ways in which the Western view of things brought greater light to Buddhist practice.
It's hard to ignore the influence of psychology on Western Buddhism. This influence manifests not just by way of helpful additions—such as defining nuances of self-view as manifested in various neuroses—but also in how it shakes up the priorities of Buddhist practice.
The skeptical materialist conditioning that most of us have received in the West makes us unable to use a mere belief-based system.
However, this same skepticism lends itself perfectly to the employment of Buddhist practice as a path of self-inquiry. Ironically, the influence of the psychological framework in the West can thus be seen to be helping Buddhism return to its roots—in this case, vibhajjavada, "the way of analysis," a term used at the Third Council in the era of Emperor Ashoka to define the practice of buddhadharma. Such a methodology—the analysis of and reflection upon the experience of all phenomena—accords very closely with Western scientific method and echoes the injunction of the Buddha in the Kalama Sutta not to believe something merely on the basis of tradition, hearsay, or logic but to find out for oneself what is true and useful.
The discussion that follows demonstrates what it means to be faithful to this path of inquiry, to look closely and see what is both true and useful in the realms of Buddhist practice and Western psychology and to put it to work for the benefit of all beings. It is just such inquiry and application that will help us realize unshakeable freedom, a well-being far beyond a meager arming against "common unhappiness."
Excerpted from the Summer 2014 issue of Buddhadharma: The Practitioner's Quarterly, available on newsstands and by subscription.
---