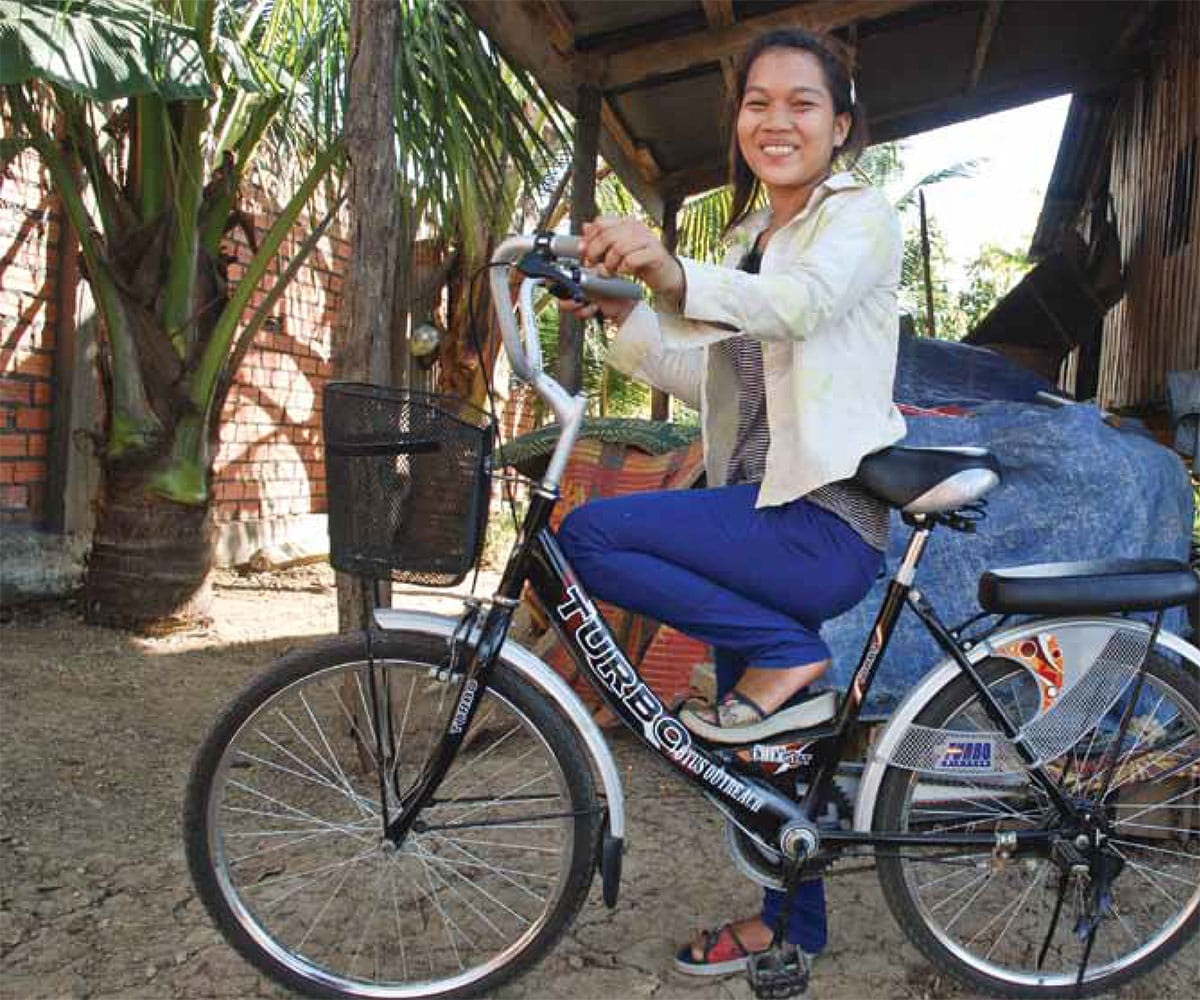 Photo © Lotus Outreach International.
Rina Long, an intelligent and ambitious teenager from Cambodia, had always wanted to become a doctor. Then her father died, leaving the family in poverty, and Rina's future suddenly looked grim. It seemed that there was no other option but to drop out of school and seek employment in Korea, where—with her lack of job skills—she almost certainly would have been forced into prostitution.
We Western Buddhists tend to dwell in a cognitive space that defines the first noble truth largely against the background of our middle-class lifestyles: as the gnawing of discontent; the ennui of over-satiation; the pain of unfulfilling relationships; or, with a bow to Buddhist theory, as bondage to the round of rebirths. Too often, I feel, our focus on these aspects of dukkha has made us oblivious to the vast, catastrophic suffering that daily overwhelms three-fourths of the world's population… If Buddhism in the West becomes solely a means to pursue personal spiritual growth, I am apprehensive that it may evolve in a one-sided way and thus fulfill only half its potential. Attracting the affluent and the educated, it will provide a congenial home for the intellectual and cultural elite, but it will risk turning the quest for enlightenment into a private journey that, in the face of the immense suffering which daily hounds countless human lives, can present only a resigned quietism.