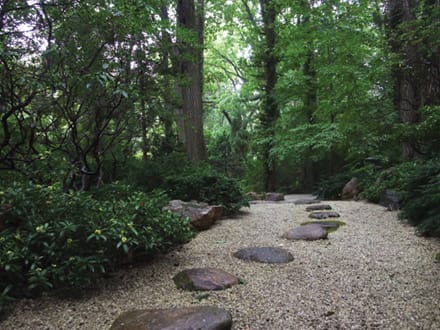 Norman Fischer explains why it's suffering that gives us the incentive, vision, and strength to transform our lives.
On January 12, 2009, my dear friend of forty years, my best friend who was more than a brother to me, Rabbi Alan Lew, died without any warning or any known illness. I won't go on about our long friendship; there's too much to say. Suffice it to say, we were as close as people can be; we were spiritually linked. We knew each other before either of us had started on our religious paths, and then we began practicing Zen at the same time. We studied for many years together at the Zen Center in Berkeley and went to Tassajara Zen Mountain Center where we were monks together. As time went on, we created our own version of Jewish meditation and together we founded Makor Or, a Jewish meditation center in San Francisco. We practiced there together, side by side, for more than a decade.
Do We Have to Suffer?
These are tough times, full of objective difficulties and anxieties. But times are always tough, and even when times in general aren't tough, your time might be tough at any given period in your life. Nobody escapes tough times. Nobody escapes suffering.
Dukkha
Part of the problem might be that "suffering" is such a drastic word; it sounds like a rare thing. The idea of suffering is a central thought in Buddhist practice. The original word in Pali is dukkha, which is most often translated as suffering, but is sometimes translated simply as "unsatisfactoriness" or as "stress." Dukkha refers to the psychological experience—sometimes conscious, sometimes not conscious—of the profound fact that everything is impermanent, ungraspable, and not really knowable. On some level, we all understand this. All the things we have, we know we don't really have. All the things we see, we're not entirely seeing. This is the nature of things, yet we think the opposite. We think that we can know and possess our lives, our loves, our identities, and even our possessions. We can't. The gap between the reality and the basic human approach to life is dukkha, an experience of basic anxiety or frustration.
Suffering Is Not a Mistake
In Buddhist cosmology, there are six realms: the god realm, the demigod realm, the human realm, the animal realm, the hungry ghost realm, all defined by constant desire, and the hell realm, defined by constant pain and suffering. In the god realm, everything is perfect. There's no pain and no discorporation of the body because there is no body. Everything is sort of ethereal. Sounds nice, right? But this is not the best realm to be born into because in this realm one becomes addicted to pleasure. The best realm is the human realm because in the human realm, there's just enough suffering that we have the incentive to seek liberation, but not so much suffering that we are consumed by it and cannot focus on a spiritual path.
Suffering and Possibility
Rabbi Lew wrote a great book called Be Still and Get Going. In it he discusses the Garden of Eden story, which is essentially about people who have everything that they could want, but want the one thing they can't have. The result, no surprise, is suffering. He writes, "Is the universe essentially deficient and in need of improvement? Is God flawed? Why was this desire, which would prove to be our undoing, implanted in our souls in the first place? Is God a screwup?"
Or is there something about the process of healing, of working through suffering and death, of mending a broken world, that is both necessary and good?
I have a friend who was going through a period of tremendous suffering, a complete breakdown in his life; he couldn't work or do anything. I've known him well over many years, and he was very discouraged and ashamed of himself for his suffering. I said to him, "You know, I guess this is just your way of digesting a new phase in your life. The last time this happened to you, you were about to enter a new phase. Perhaps this is just what you do: you go all to pieces, then you pick yourself up and you go forward." He was going through a big reorganization, which is always painful. But then when he was done, he was able to move ahead in a way he hadn't before.
Unnecessary Suffering
There is suffering that is necessary, and there is a lot of suffering that is absolutely unnecessary. All of us cause ourselves unnecessary suffering. A huge percentage of the suffering that we feel on a daily basis is extra. We don't need it. There's plenty of suffering built in to human life; we can just wait for it. We don't need to add more by unintentionally making choices that cause more suffering. We don't need to add more by getting trapped in our mind's attachment to past or future problems and potential pitfalls.
Excerpted from Solid Ground © 2011 by Unified Buddhist Church with permission of Parallax Press.
---
Zoketsu Norman Fischer is the founder and spiritual director of the Everyday Zen Foundation, an organization dedicated to adapting Zen Buddhist teachings to Western culture. He is also a senior dharma teacher at the San Francisco Zen Center, where he served as co-abbot from 1995 to 2000.