We take a closer look at the art featured in the Spring 2019 issue of Buddhadharma: The Practitioner's Quarterly.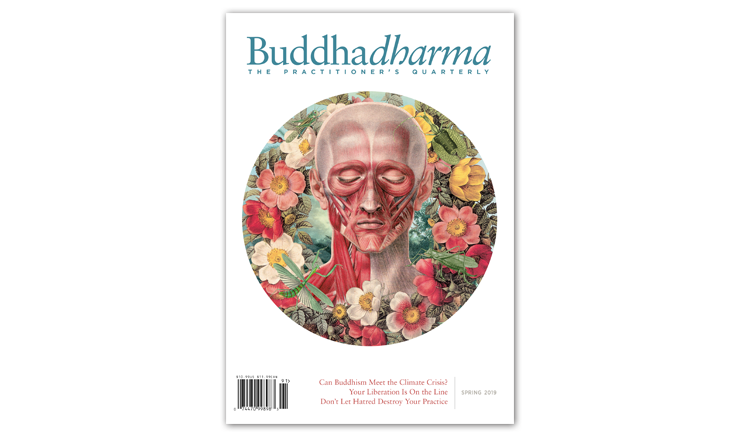 Juan Gatti, an Argentina-born illustrator, has worked as an art director for the record label CBS, collaborated with fashion icons such as Kenzo Takada and Karl Lagerfeld, served as creative director of Vogue Italia, and designed the graphic art for most of Pedro Almodóvar's films. In his series of collages, "Ciencia Naturales" ("Natural Sciences," featured on this issue's cover), Gatti blends nineteenth-century anatomical drawings with studies of plants and animals, creating a kind of dialogue between humans—fully exposed—and the natural world. He works out of Madrid, Spain.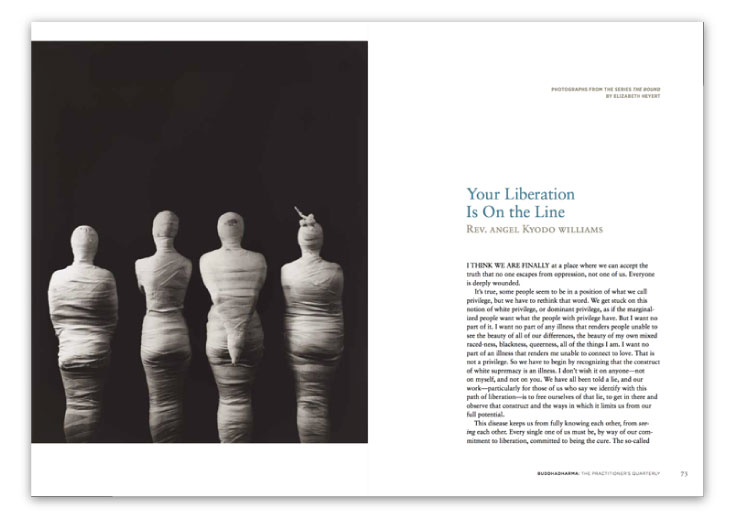 In her series "The Bound" (page 56), Elizabeth Heyert wrapped actual people in bandages, rendering them, in her words, "physically powerless and emotionally isolated." An internationally acclaimed photographer known both for her architectural photography and art pieces, she has said this series was the most emotionally difficult of her career. "The layers go deep," she says, "involving trust, safety, vulnerability, dependence, creative and emotional need, and the very nature of intimacy." Heyert's studio is located in Chelsea, New York.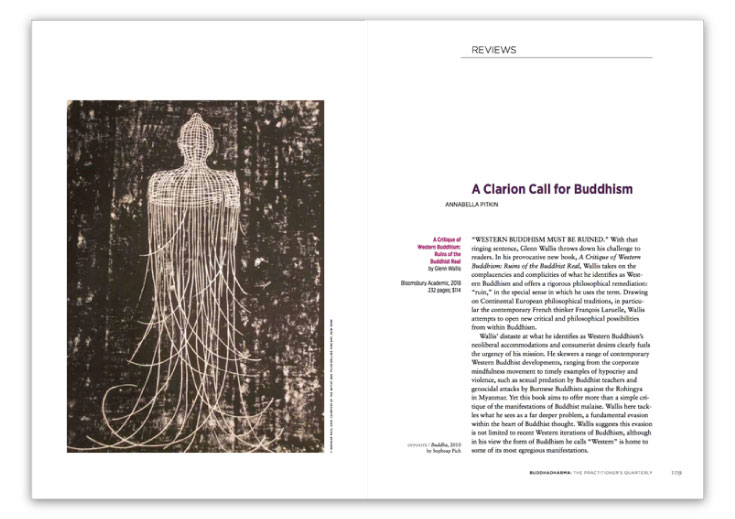 As a child during the Khmer Rouge era, Sopheap Pich, now widely considered to be Cambodia's most internationally prominent contemporary artist, frequented a nearby temple that had become an execution site. The bloodstains and darkness of that place inspired "Buddha," the woodblock print on page 108, which can be viewed as a metaphor for Cambodia itself—either as an unraveling or as something in the process of creation. Though his work isn't intended to be Buddhist, Pich says, "Focus and labor—that's what keeps me going, so if that falls into the Buddhist whatever philosophy, then it is."