You can bring the mind of meditation to any experience. Konda Mason explains how.
At the first-ever gathering of Buddhist teachers of black African descent held at New York's Union Theological Seminary, two panels of leading Buddhist teachers took questions about what it means to be a black Buddhist in America today.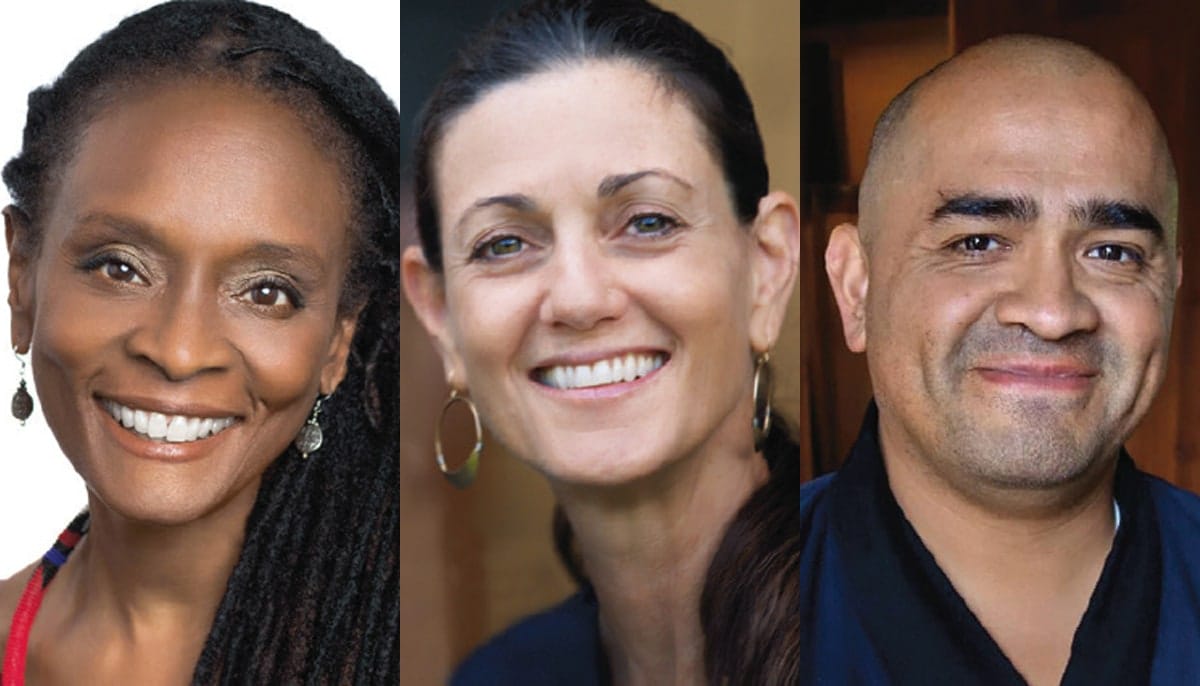 From left: Konda Mason, photo by Scott R. Kline. Elizabeth Mattis Namgyel, photo by Bronya Agasto. José Shinzan Palma, photo by Joan Halifax.
Konda Mason, Elizabeth Mattis Namgyel, and José Shinzan Palma discuss the difficulty of aligning our work lives with our Buddhist values.