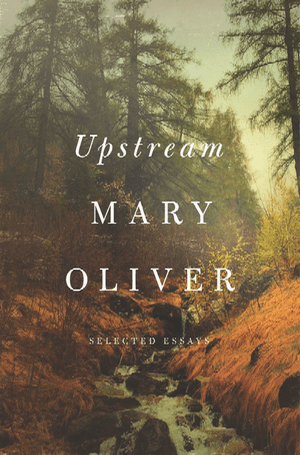 Upstream
Selected Essays
By Mary Oliver
Penguin Press 2016; 178 pp., $26 (cloth)
In this collection of essays, Pulitzer Prize-winning poet Mary Oliver delves deeply into her two driving passions: writing and nature. On the writing side, she offers compelling homages to some of literature's largest luminaries: Emerson, Poe, Whitman, Wordsworth. On the nature side, she brings to bear the full force of her poetic powers, revealing both the beauty and violence of the wild world. No matter what she is describing, Oliver always urges readers to pay attention, to open their eyes to the distinct and singular wonder of everything. "One tree is like another tree, but not too much," she writes in the opening essay. "One tulip is like the next tulip, but not altogether. More or less like people—the general outline, then the stunning individual strokes."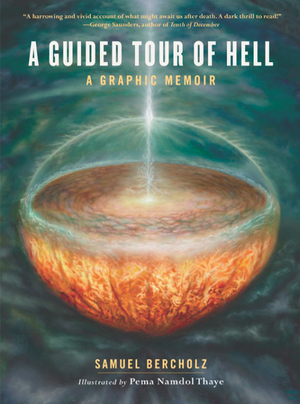 A Guided Tour of Hell
A Graphic Memoir
By Samuel Bercholz
Shambhala Publications 2016; 128 pp., $29.95 (cloth)
In Tibetan literature, there are many near-death accounts by advanced meditators known as delogs, or returners from death. Their job is to come back and tell us what it's really like on the other side. Vajrayana Buddhist teacher Sam Bercholz is perhaps the first American in this fascinating tradition. A Guided Tour of Hell tells the hair-raising story of his near-death experience in the aftermath of heart surgery. He says that the hell realms he visited are real to those experiencing them, but outside of ordinary space and time. He keeps his descriptions from becoming inaccessible by weaving in a little fiction. He uses character vignettes to explain how humans create suffering for themselves and others and, as a result, end up in hell. This graphic novel's terrifying illustrations are by Pema Namdol Thaye, a master of traditional sacred arts who is also a talented illustrator of comic book art.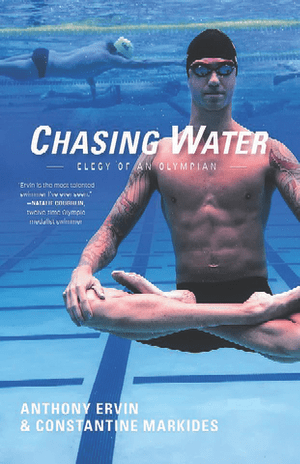 Chasing Water
Elegy of an Olympian
By Anthony Ervin and Constantine Markides
Edge of Sports 2016; 320 pp., $15.95 (paper)
In 2000, gold medal-winner Anthony Ervin was hailed as the first U.S. Olympic swimmer of African American descent. To Ervin, this was just one more way that competitive sports were trying to make him conform to a particular identity. He stopped competing and spiraled into difficult times—depression, drug use, and even a suicide attempt. But he eventually carved out a path for himself. He meditated at Zen temples, took a job at a tattoo parlor, got a motorcycle, joined a rock band, experimented with cross-dressing, and earned a degree in English literature. And finally, he went back to swimming. At the 2016 Olympics, Ervin placed first in the fifty-meter freestyle, making him, at age thirty-five, the oldest individual gold medal swimmer.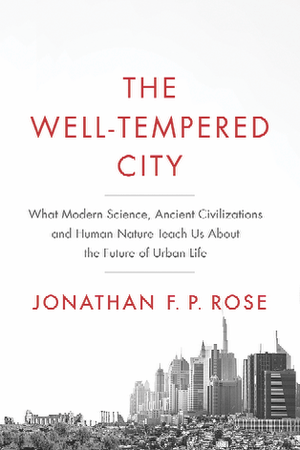 The Well-Tempered City
What Modern Science, Ancient Civilizations, and Human Nature Teach Us About the Future of Urban Life
By Jonathan F. P. Rose
Harper Wave 2016; 480 pp., $29.99 (cloth)
A longtime Buddhist practitioner, Jonathan Rose is cofounder of the Garrison Institute, a nonprofit organization working to apply the power of contemplation to social and environmental change. He's also the founder of Jonathan Rose Companies, an award-winning investment, development, and urban planning firm that has helped plan or redevelop urban communities from New York to Sao Paolo. In The Well-Tempered City, Rose takes an intriguing look at the conditions that gave rise to the world's first cities and how the purpose and structure of cities have changed over the millennia. Readers come away with a rich understanding of the pressures facing today's metropolitan regions and what our vision might be for these regions going forward.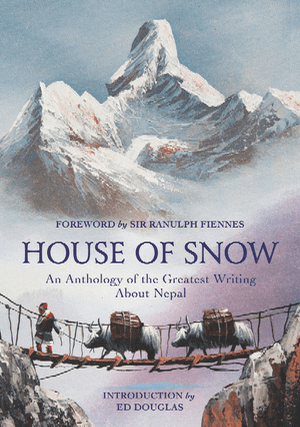 House of Snow
An Anthology of the Greatest Writing About Nepal
Foreword by Sir Ranulph Fiennes, Introduction by Ed Douglas
Head of Zeus 2016; 570 pp., £25 (cloth)
Perched high in the Himalayas, Nepal is a multiethnic nation that has been inhabited by humans for at least 11,000 years. In his introduction to House of Snow, Ed Douglas writes, "Overshadowed by its colossal neighbors, Nepal's voice often struggles to be heard, but it is a voice that is distinct, often playful, long-suffering, proud, resigned but undoubtedly of its own making." The captivating voice of Nepal is celebrated in this collection of fiction, nonfiction, and poetry. It features a diverse cast of writers, ranging from mountaineers to political journalists, Nepali national treasures to international celebrities. All profits from the sales of House of Snow will be donated to the Pahar Trust Nepal to fund earthquake-relief projects.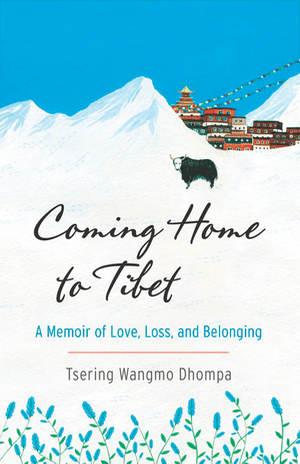 Coming Home to Tibet
A Memoir of Love, Loss, and Belonging
By Tsering Wangmo Dhompa
Shambhala Publications 2016; 304 pp., $18.95 (paper)
In her youth, Tsering Wangmo Dhompa's mother escaped occupied Tibet and then lived the rest of her life in exile. She ached for her homeland and family left behind and raised her daughter with haunting stories of them. Following her mother's death, Dhompa decided to go to Tibet with a handful of her ashes. This memoir is the story of that journey. While it's an intimate portrait of one Tibetan family, it offers readers a glimpse of an entire people—their tragic history and current struggles in a rapidly changing world. Buddhism, we discover, still permeates the lives of Tibetans. There are elders wearing away prayer beads with their fervent fingers, children and lovers circumambulating stupas, and contraband photos, songs, and dreams of the Dalai Lama. I love Dhompa's sensual, lyrical descriptions of Tibet—its flowers, longhaired men, butter lamps, and snow.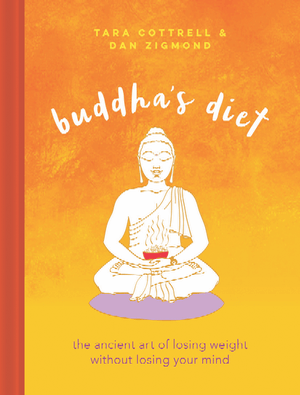 Buddha's Diet
The Ancient Art of Losing Weight Without Losing Your Mind
By Tara Cottrell and Dan Zigmond
Running Press 2016; 240 pp., $16.95 (cloth)
By Cottrell and Zigmond's own admission, the Buddha wasn't concerned about us shedding pounds. What he wanted us to shed was greed, hate, and delusion. That said, if you're looking to reach and maintain a healthy weight, there probably isn't a simpler or more effective guide than Buddha's Diet. Based on the middle way—a balance between unhealthy overindulgence and unrealistic abstinence—Buddha's diet is essentially a modified version of what the Buddha recommended for monastics. There are no binding rules regarding what to eat; instead, the emphasis is on when and how. The Buddha taught monastics to eat only between dawn and noon and to eat mindfully. Buddha's Diet likewise recommends bringing mindfulness to meals, but it broadens the window in which we can eat to nine hours a day. Citing cutting-edge studies, Cottrell and Zigmond explain the science behind why this diet achieves long-lasting results.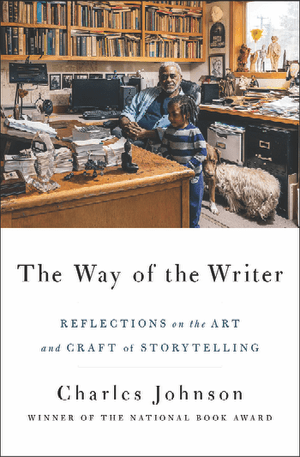 The Way of the Writer
Reflections on the Art and Craft of Storytelling
By Charles Johnson
Scribner 2016; 256 pp., $24 (cloth)
Charles Johnson has worn many hats. He began his career as an illustrator. Then he went on to become a philosopher, journalist, professor of creative writing, and prolific writer. His nonfiction and fiction include Turning the Wheel: Essays on Buddhism and Writing and Middle Passage, the novel for which he won the National Book Award. In The Way of the Writer, Johnson brings all of this experience to bear to unpack the craft of writing. If you are someone who only wants to write when you're "inspired," this is not the book for you. Johnson is a rigorous teacher. He stresses the importance of rewriting—and rewriting again and again—and of having a lifelong commitment to education. He insists that great writing requires pushing our characters and thereby ourselves into the places that scare us the most.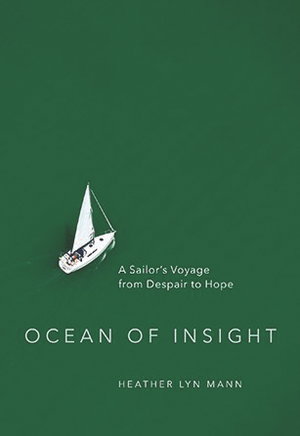 Ocean of Insight
A Sailor's Voyage from Despair to Hope
By Heather Lyn Mann
Parallax Press 2016; 304 pp., $18.95 (paper)
Heather Lyn Mann was the founder of a nonprofit conservation organization; her husband, Dave, was a doctor. Then, at the height of their careers, they left it all behind and set sail for five years. Ocean of Insight is the chronicle of their adventures at sea. Conflict between people and nature looms largest as Heather and Dave constantly struggle not to lose their boat—or their lives—to the elements. Conflict also manifests as person against person and within each person. Yet through her practice and study of Buddhism—plus her direct experience with the "Great Atlantic Teacher," as she refers to the ocean—Heather comes to understand interbeing. "I experienced my true belonging as a cell in the larger body of the human and non-human community," she writes, when she realizes there is no other to fight against. Now back on land, Heather is dedicated to advocacy work that avoids "us-against-them" thinking and is involved with the Earth Holder Sangha, an environmental group affiliated with Thich Nhat Hanh's community.