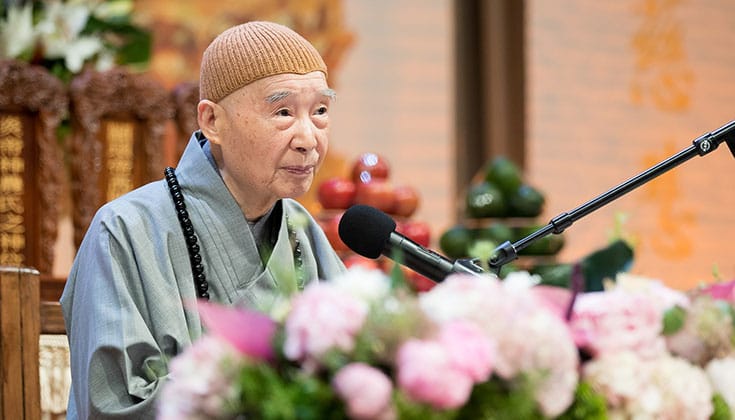 Venerable Master Chin Kung.
The Amitabha Buddhist Society will hold its 2017 Buddhism & Ancestral Remembrance Ceremony, in London, UK from June 9-11, with a focus on "how the ancient virtues of respect, sincerity and humility can resolve conflicts and encourage social harmony."
The three-day event at ExCeL London is free to attend, and will feature ancient rituals and ceremonies from the Pure Land tradition, meditation, Chinese classical music, and poetry.
A Thrice-Yearning Memorial Service, "a Buddhist memorial ritual for the deceased" will be held on June 9, followed by an Ancestral Remembrance Ceremony on June 10 and 11, which acts as "a concrete manifestation of the virtues of remembering one's roots and acknowledging and repaying the kindness of others."
The event will be lead by Venerable Master Chin Kung, who has dedicated his life to studying Pure Land Buddhism and lectured around the world on subjects of compassion, kindness, religious harmony, multiculturalism, and racial equality.
More information can be found on the Amitabha Buddhist Society's website.