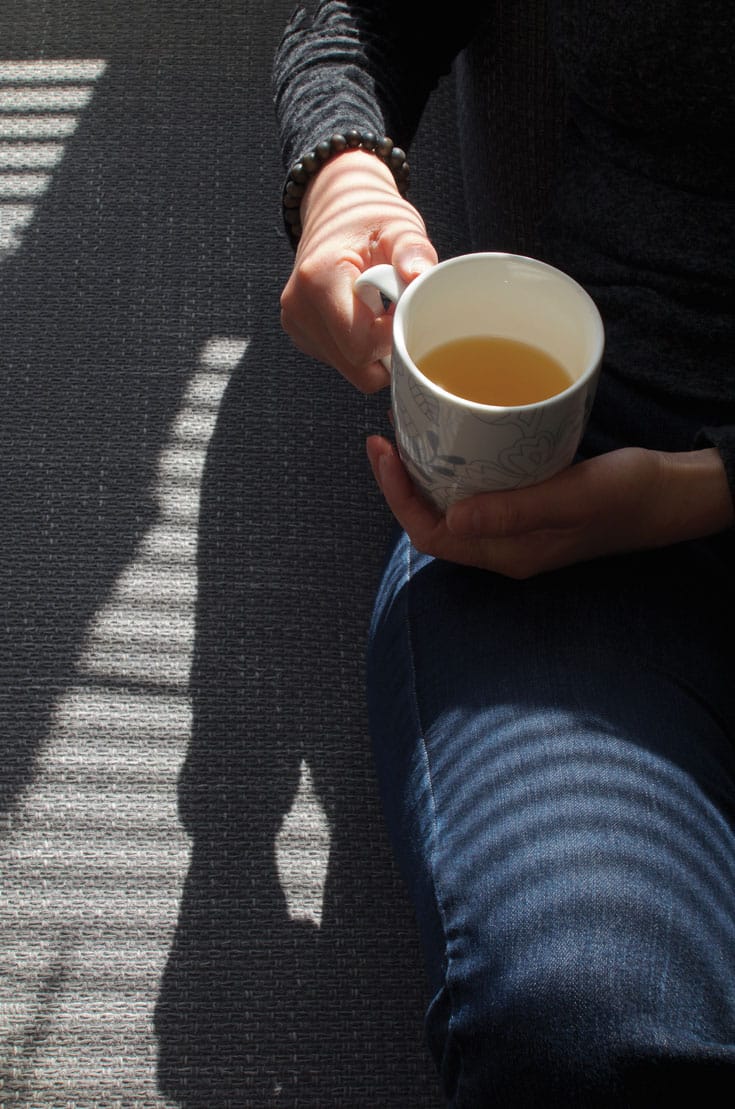 Photo by Helen A. Vink.
A short drop-in practice from Tsoknyi Rinpoche.
Relax deeply. Don't hold onto anything. Completely let go of thinking and judging mind while gently maintaining the clarity and knowing aspects of mind.
Now raise your arms to shoulder height, pause, and let them drop suddenly to your knees. As you drop your arms, breathe out forcefully. Then say, "Who cares? So what? Svaha!" (Svaha is a Sanskrit word used frequently in mantras that means "So be it.")
Whatever happens, wherever you land after dropping your arms, just let it be. Don't do or try to block anything. Just rest. There is no need to search for something new or try to achieve some special insight or state.
Feel whatever feelings and sensations arise and be lightly aware of them. Feel them naturally and softly, and don't try to change anything. When uncomfortable feelings come up, you can relax and trust them, without analyzing or somehow figuring them out. Let them be as they are through feeling awareness while resting naturally in the body.
This practice can be repeated until you can more fully drop into your body and feelings.
Can you help us at a critical time?

COVID-19 has brought tremendous suffering, uncertainty, fear, and strain to the world.
Our sincere wish is that these Buddhist teachings, guided practices, and stories can be a balm in these difficult times. Over the past month, over 400,000 readers like you have visited our site, reading almost a million pages and streaming over 120,000 hours of video teachings. We want to provide even more Buddhist wisdom but our resources are strained. Can you help us?
No one is free from the pandemic's impact, including Lion's Roar. We rely significantly on advertising and newsstand sales to support our work — both of which have dropped precipitously this year. Can you lend your support to Lion's Roar at this critical time?