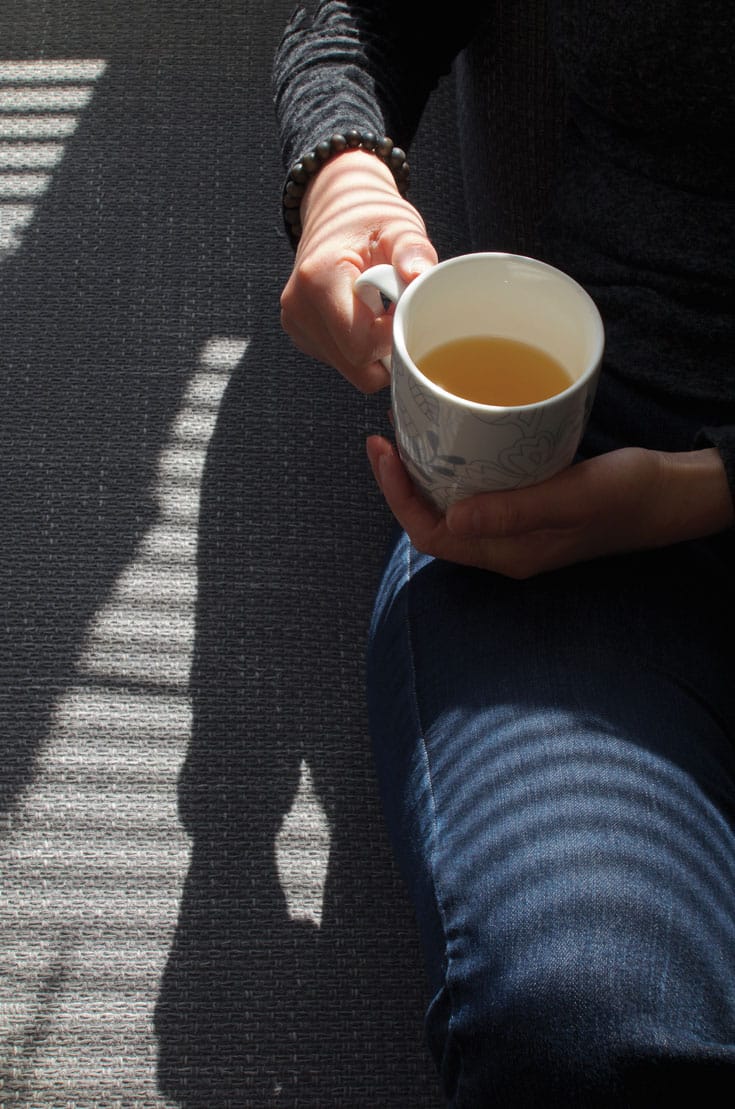 Photo by Helen A. Vink.
A short drop-in practice from Tsoknyi Rinpoche.
Relax deeply. Don't hold onto anything. Completely let go of thinking and judging mind while gently maintaining the clarity and knowing aspects of mind.
Now raise your arms to shoulder height, pause, and let them drop suddenly to your knees. As you drop your arms, breathe out forcefully. Then say, "Who cares? So what? Svaha!" (Svaha is a Sanskrit word used frequently in mantras that means "So be it.")
Whatever happens, wherever you land after dropping your arms, just let it be. Don't do or try to block anything. Just rest. There is no need to search for something new or try to achieve some special insight or state.
Feel whatever feelings and sensations arise and be lightly aware of them. Feel them naturally and softly, and don't try to change anything. When uncomfortable feelings come up, you can relax and trust them, without analyzing or somehow figuring them out. Let them be as they are through feeling awareness while resting naturally in the body.
This practice can be repeated until you can more fully drop into your body and feelings.
THANK YOU FOR READING LION'S ROAR. CAN WE ASK FOR YOUR HELP?
At Lion's Roar, our mission is to communicate Buddhist wisdom in today's world. The connections we share with you — our readers — are what drive us to fulfill this mission.

Today, we're asking you to make a further connection with Lion's Roar. Can you help us with a donation today?
As an independent nonprofit committed to sharing Buddhist wisdom in all its diversity and breadth, Lion's Roar depends on the support of readers like you. If you have felt the benefit of Buddhist practice and wisdom in your own life, please support our work so that many others can benefit, too.

Please donate today — your support makes all the difference.

Lion's Roar is a registered charity in the US and Canada. All US & Canadian donations are tax deductible to the full extent allowed by law.