Avikrita Vajra Rinpoche gets personal with the Lion's Roar readership.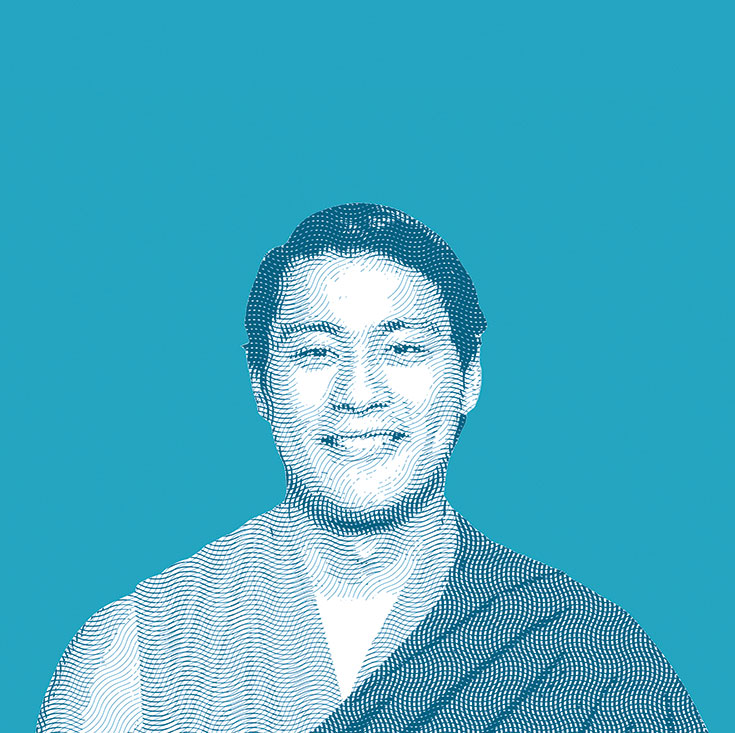 I was born in Seattle in 1993 into the family lineage that is an important part of the Sakya school of Tibetan Buddhism. When I was still young, I moved to a remote village called Kamrao in Himachal Pradesh, India. Even though I went to receive teachings from my gurus in nearby monasteries for periods of time, I would come back to the village and be a simple village boy: running around, playing, milking cows, and helping birth the calves with my grandmother. Gradually, tutors were appointed to provide my initial dharma training, and I didn't leave the village to live in monasteries until later.
After I completed my initial training, I enrolled at Dzongsar Institute in Himachal Pradesh to study Buddhist philosophy in depth, and eventually I was asked to share dharma teachings back in Seattle as well as in Asia and other parts of the world. My primary teachers have been my late grandfather, His Holiness Jigdal Dagchen Sakya, and His Holiness Sakya Trichen, as well as His Holiness the Dalai Lama. I share the dharma at Sakya Monastery of Tibetan Buddhism in Seattle as well as Sakya Heritage Society in New Delhi and other places in Asia.
Favorite meditation practice?
The cultivation of bodhichitta.
What dharma books do you recommend?
Clarifying the Sage's Intent, by my ancestor Sakya Pandita.
What projects are you currently working on?
I've just launched a tree-planting project called "The Marici Branch-out Initiative." I also have a couple of books I must start writing and will definitely take time out for a retreat soon.
Your favorite virtue?
Compassion.
Your chief characteristic?
I really don't know, but I try to be kind and generous.
Your principal poison?
I encourage all my friends to eat healthily, but I eat too many chips. I know, I know—a hypocrite.
Your idea of happiness?
Being able to bring happiness to others.
Your idea of misery?
When people give up on goodness and I can't do anything to help them. That feeling of helplessness is the most miserable thing I can think of.
If not yourself, who would you be?
The truth is that I really never had a pull to dream of a different kind of life. Maybe a writer or director since I had many ideas when I was much younger about stories I'd like to bring to life.
Name three of your heroes.
Aside from the obvious–the Buddha and my gurus–Mahatma Gandhi, Rosa Parks, and my paternal grandmother, Dagmo Jamyang Sakya.
A motto that represents you?
When you feel your heart is opening with love and compassion so much it's going to burst, keep going.
The natural talent you'd most like to have?
I really enjoy cooking for others, even though I'm not very good at it. When I see people prepare amazing dishes so effortlessly, I wish I could do that.
Your favorite musician or group?
I like all sorts of songs—from Atif Aslam and the Backstreet Boys to Katy Perry, Frank Sinatra, and so many others.
What's for dinner?
Pizza, please!
Guilty pleasure?
Marathons of movies or TV series with my friends.