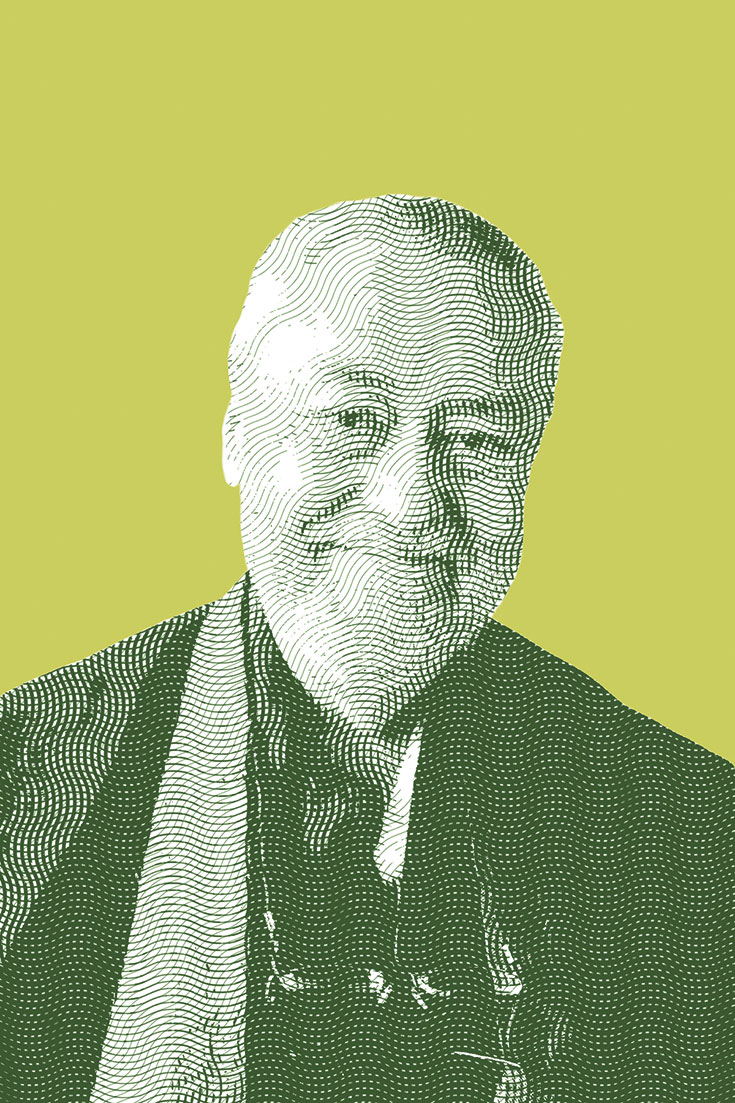 James Ishmael Ford gets personal with the Lion's Roar readership.
I was born in 1948, in Oakland, California. My father was orphaned young, then badly wounded in the Second World War. Someone told him you meet nice girls at church, so he went to a small fundamentalist church, where he met my mother.
She came from poor folk, and her religion was a poor people's Christianity. When they said it was easier for a camel to pass through the eye of a needle than a rich man to get into heaven, they took it literally. Mostly my father worked as a bartender, with occasional stays in prison.
I dropped out of high school and had a brief career in the Marines, but went AWOL twice and was discharged. I hitchhiked across the country, washed dishes in New Orleans, and worked for a crab fisherman in the Florida Keys. Finally, I returned to Oakland, where I worked in a large used bookstore.
I began to meditate with a satellite group of the San Francisco Zen Center in about 1968. I consider Mel Sojun Weitsman my first teacher; he led the first Zen group I sat with. Houn Jiyu Kennett was my ordination master, and I was a monastic with her for almost three years. I spent twenty years studying koans with John Tarrant.
A Soto Zen priest, I was the founding teacher for Boundless Way Zen and am currently the guiding teacher for the Empty Moon Zen Sangha. I'm the author of five books on the Zen life, the most recent is Introduction to Zen Koans: Learning the Language of Dragons. I also ordained as a Unitarian Universalist minister, serving as a congregational minister for twenty-five years. B
What is your practice tradition?
I would have to say a combination of Soto Zen and the Harada Yasutani koan tradition, marked by a rationalist and naturalistic disposition. Oh, and I do like Christianity, at least its mystical traditions.
Favorite meditation practice?
Just sitting, although increasingly walking with my spouse feels most important for me. I'm also grateful for being able to revisit koans with my students.
What dharma books do you recommend?
Barbara O'Brien's Circle of the Way, Thomas Merton's The Wisdom of the Desert, and Robert Aitken's The Gateless Barrier.
Your favorite virtue?
Compassion, probably because I'm so in need of it.
Your chief characteristic?
Grasping.
Your principal poison?
I think it's the same as my chief characteristic. They say greed can flip to generosity, so I have some hope.
If not yourself, who would you be?
This is a silly question, and I like silly questions. If I were to pick a tree, I'd be a palm. Hopefully parrots, like the flocks near where I live, would nest in me.
Your idea of happiness?
A walk on the beach with my spouse, Jan.
Your idea of misery?
Witnessing homeless people wandering the streets, fearing they're hungry, and knowing I can only be of momentary use, at best.
What's the worst job you've ever had?
I washed test tubes in a lab. Part of the job was killing rats. I didn't have to do it because a co-worker was happy to, but I accepted the job knowing it was in the job description. I quit as soon as I could, but I've never forgotten how the scientists who killed their own rats killed fewer than those who had a worker do it.
Name three of your heroes.
Hakuin Ekaku, Joanna Macy, and Thomas Merton.
Your favorite musician or group?
Leonard Cohen.
Your favorite current TV show?
His Dark Materials.
What's for dinner?
Tostadas.
A motto that represents you?
Probably "One continuous mistake." But maybe "Only don't know."
Guilty pleasure?
Chocolate, of course.