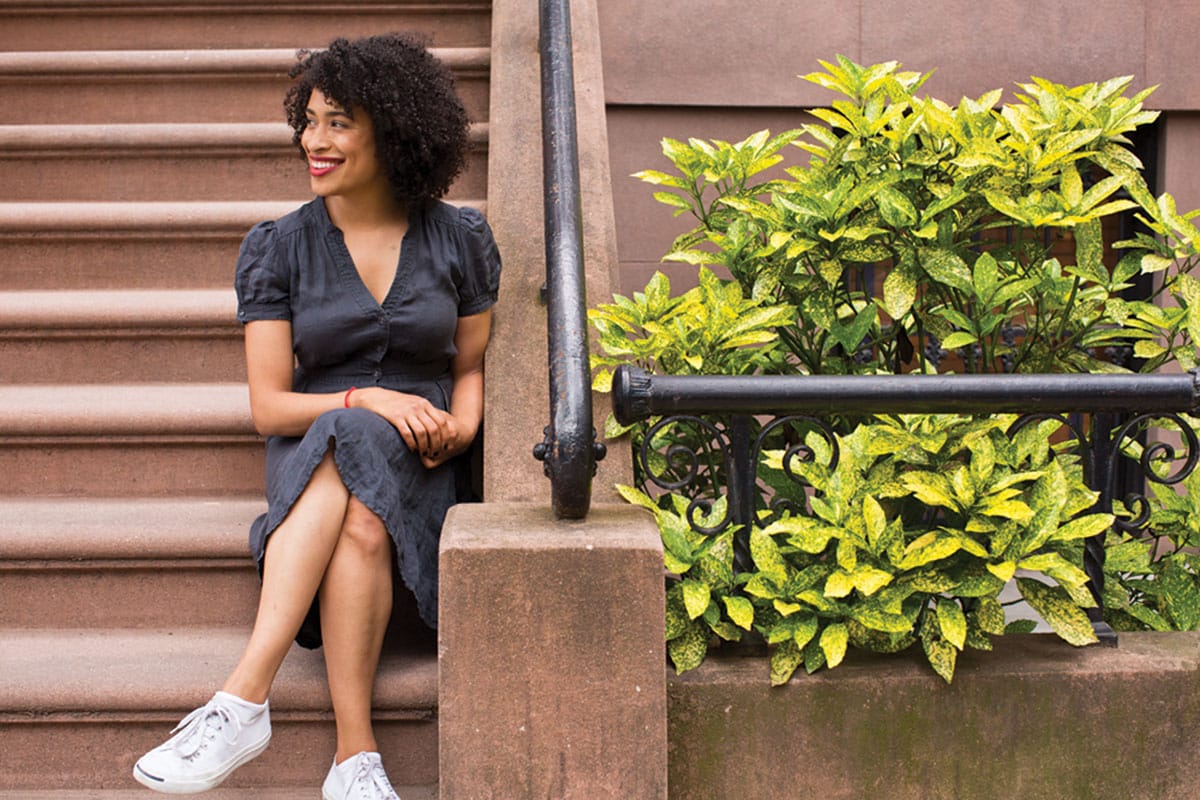 Photo by Isabel Wilder.
Kate Johnson offers young New Yorkers the tools and community she could have used when she was young.
When Kate Johnson was eleven years old, she shoplifted a copy of The Tibetan Book of Living and Dying from a Barnes and Noble. "I was very familiar with suffering," she says.
Johnson, now 34, grew up in a poor neighborhood in Chicago where violence and drugs were common. "Then I was bused to school in a gifted program, in a neighborhood that was very wealthy and clean and safe and white," she remembers. "I was straddling two worlds, and that was really painful."
Johnson discovered meditation after she injured herself badly falling through a trap door in a restaurant. She tore her ACL, severed her hand, and couldn't walk properly for months. Bedridden, she turned to meditation and found that it helped heal a deep suffering.
Johnson feels that when she was young she would have benefitted from tools like yoga and meditation to help her understand her heart, mind, and body. So today she is dedicated to giving those tools to others. She teaches yoga in New York City public schools. On the side, she is involved in a holistic community health center, where she conducts diversity training for yoga teachers.
"We are an intentionally super-diverse collective," she explains, "people of color, queer folks, people with disabilities, people who are fat."
Johnson is also a meditation teacher with The Interdependence Project (IDP), a New York City meditation center. Through IDP, she got involved with community organizing and activism. In the last year, she has helped rally support for and host conversations about Black Lives Matter, Fight For 15, and the People's Climate March.
"Activism is the rent I pay for living on the planet," says Johnson, quoting Alice Walker. "It's the most joyful rent check I've ever written. In return for a life of service, not only do I hopefully get to benefit others—I get to feel connected to myself, and to my fellow beings, and to the sacred mystery of life itself."
The common thread in Johnson's work is creating supportive, inclusive communities—the kind that might have helped her understand her own challenges growing up in a beleaguered Chicago neighborhood.
"It's an expression of understanding," she says, "of non-separation, of love, and of interdependence."