From the March 2018 issue of Lion's Roar.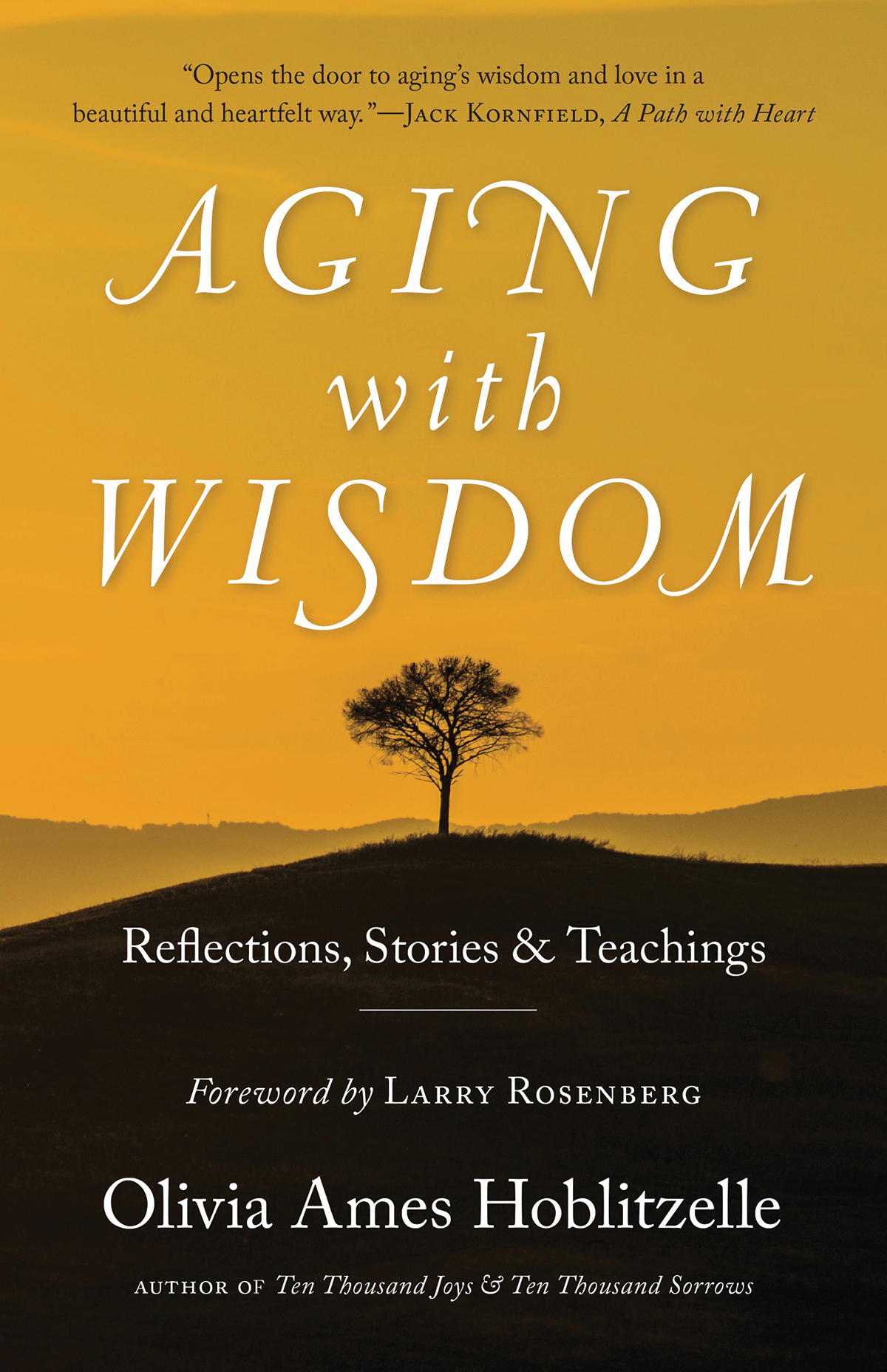 Aging with Wisdom
Reflections, Stories & Teachings
By Olivia Ames Hoblitzelle
Monkfish Book Publishing Company 2017; 218 pp., $16.95 (paper)
There are inevitable aches and pains involved with growing old. But today in the West, old age is made even more painful by the way our culture glorifies youth, does not respect its elders, and studiously avoids facing illness and death. In Aging with Wisdom, Olivia Ames Hoblitzelle helps us navigate the path of overturning ageism, contemplating the trajectory of our lives, and finding beauty and meaning in our later years. We can age consciously, she teaches, by cultivating an inner spiritual life that enables us to weather the changes and challenges of growing old. Aging with Wisdom is informed by Hoblitzelle's forty-plus years of practice in psychology and Buddhist meditation. Hoblitzelle is also the author of Ten Thousand Joys & Ten Thousand Sorrows, a moving memoir about losing her husband to Alzheimer's.
THANK YOU FOR READING LION'S ROAR. CAN WE ASK FOR YOUR HELP?
At Lion's Roar, our mission is to communicate Buddhist wisdom in today's world. The connections we share with you — our readers — are what drive us to fulfill this mission.

Today, we're asking you to make a further connection with Lion's Roar. Can you help us with a donation today?
As an independent nonprofit committed to sharing Buddhist wisdom in all its diversity and breadth, Lion's Roar depends on the support of readers like you. If you have felt the benefit of Buddhist practice and wisdom in your own life, please support our work so that many others can benefit, too.

Please donate today — your support makes all the difference.

Lion's Roar is a registered charity in the US and Canada. All US & Canadian donations are tax deductible to the full extent allowed by law.