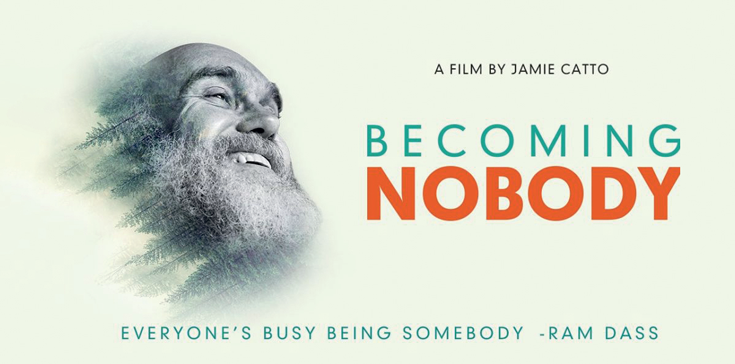 Becoming Nobody
Directed by Jamie Catto
Love Serve Remember Films 2019; 81 minutes (Documentary)
Becoming Nobody tells the life story of Ram Dass, the Harvard professor turned psychedelic researcher turned spiritual teacher. Creatively weaving together archival footage with a present-day interview, it's by turns funny and profound. Ram Dass, author of the spiritual classic Be Here Now, remembers his early days in India seeking clarity and love. "I would get so high, light was pouring out of my head," he quips. "I was some combination of the pure mind of the Buddha and the heart of the Christ, which for a Jewish boy is not bad." But the high didn't last. "I'd come back to the States," he continues, "and my father would say some simple thing like 'You got a job?' and I would crash." Then Ram Dass learned that the only thing that could actually bring him down was his own mind. Today, at age eighty-eight, Ram Dass suffers from expressive aphasia, but he's still full of joy.