From the March 2018 issue of Lion's Roar.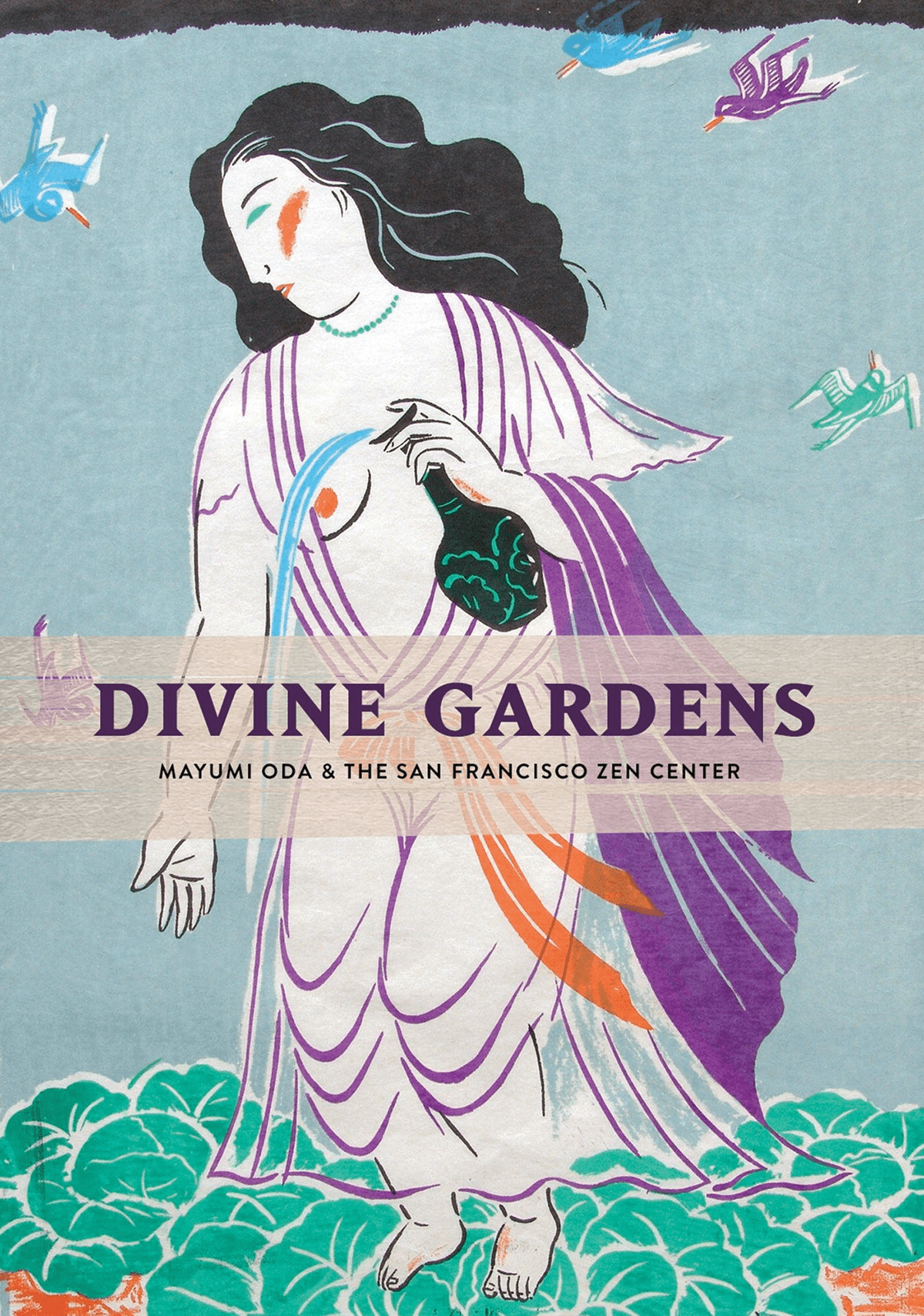 Divine Gardens
Mayumi Oda & The San Francisco Zen Center
Interviews and essays compiled by Rachel Walther
Parallax Press 2017; 112 pp., $29.95 (cloth)
I've long admired the colorful, joy-infused art of Mayumi Oda, but after reading Divine Gardens, I now have a greater appreciation for her as an artist, activist, and Buddhist. Born in Japan, Mayumi Oda moved to California in the 1970s and began practicing at Green Gulch Farm Zen Center, part of the San Francisco Zen Center community, which she calls her "California Buddha Field." Divine Gardens is a beautiful coffee table book showcasing forty-five of Oda's full-color artworks and twenty-four essays about Oda by Green Gulch practitioners, including such Zen luminaries as Norman Fischer, Edward Espe Brown, and Kazuaki Tanahashi. Oda uses traditional Japanese–Chinese imagery, but her approach is fresh and playful with a strong feminist bent. She's best known for her depictions of female bodhisattvas, the natural world, and the harvest—think Tara on a whimsical pumpkin throne or Kannon watering cabbages with the elixir of life.