From the March 2019 issue of Lion's Roar.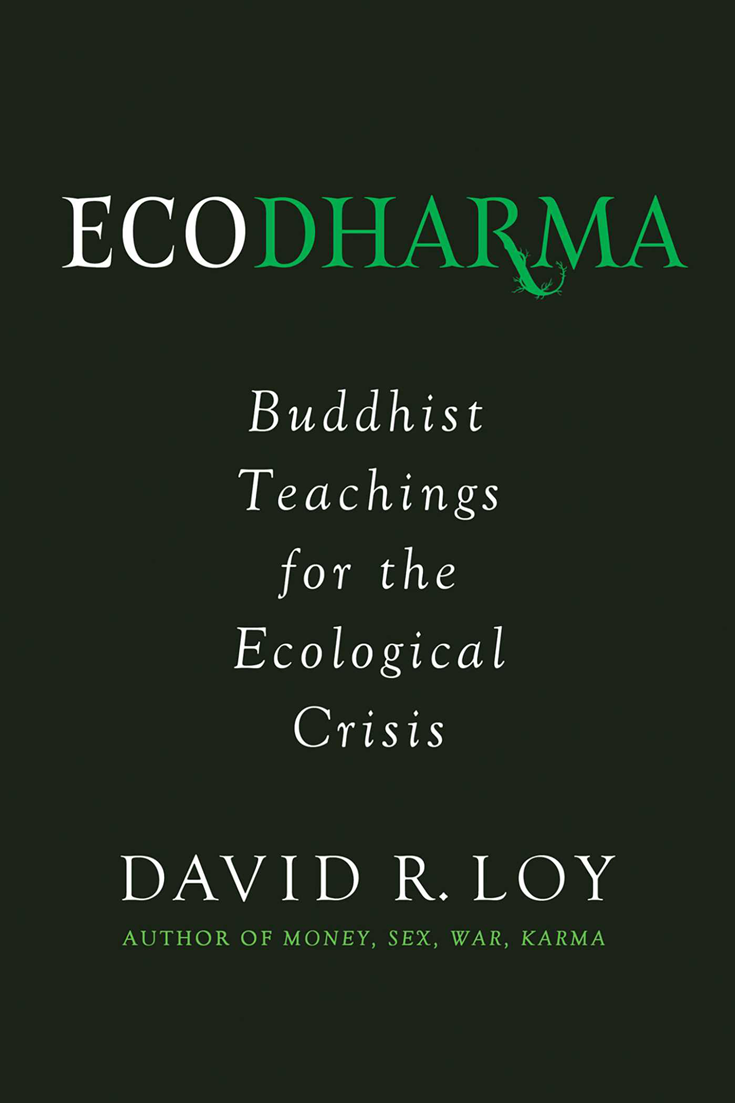 Ecodharma: Buddhist Teachings for the Ecological Crisis
By David R. Loy
Wisdom Publications 2019; 232 pp., $17.95 (paper)
Two questions are at the heart of Ecodharma: how can Buddhism help us respond to the eco-crisis, and what does this crisis signify for our practice and understanding of the dharma? David Loy begins by presenting an overview of the situation. "Climate change," he says, "is just the proverbial tip of the iceberg." There are, in fact, multiple interconnected environmental issues that we need to grapple with, and the root of all of them is our misunderstanding of ourselves and the world. In other words, the eco-crisis is a spiritual crisis. Loy then goes on to give a cogent, comprehensive analysis of how Buddhism can help. One thing he suggests is practicing in nature, rather than hidden indoors. After all, in nature the interdependence of all living beings is obvious. Loy also takes us through myriad fundamental Buddhist teachings, such as the precepts and the brahmaviharas, and unpacks what they mean in the light of ecology.
THANK YOU FOR READING LION'S ROAR. CAN WE ASK FOR YOUR HELP?
At Lion's Roar, our mission is to communicate Buddhist wisdom in today's world. The connections we share with you — our readers — are what drive us to fulfill this mission.

Today, we're asking you to make a further connection with Lion's Roar. Can you help us with a donation today?
As an independent nonprofit committed to sharing Buddhist wisdom in all its diversity and breadth, Lion's Roar depends on the support of readers like you. If you have felt the benefit of Buddhist practice and wisdom in your own life, please support our work so that many others can benefit, too.

Please donate today — your support makes all the difference.

Lion's Roar is a registered charity in the US and Canada. All US & Canadian donations are tax deductible to the full extent allowed by law.