From the January 2018 issue of Lion's Roar.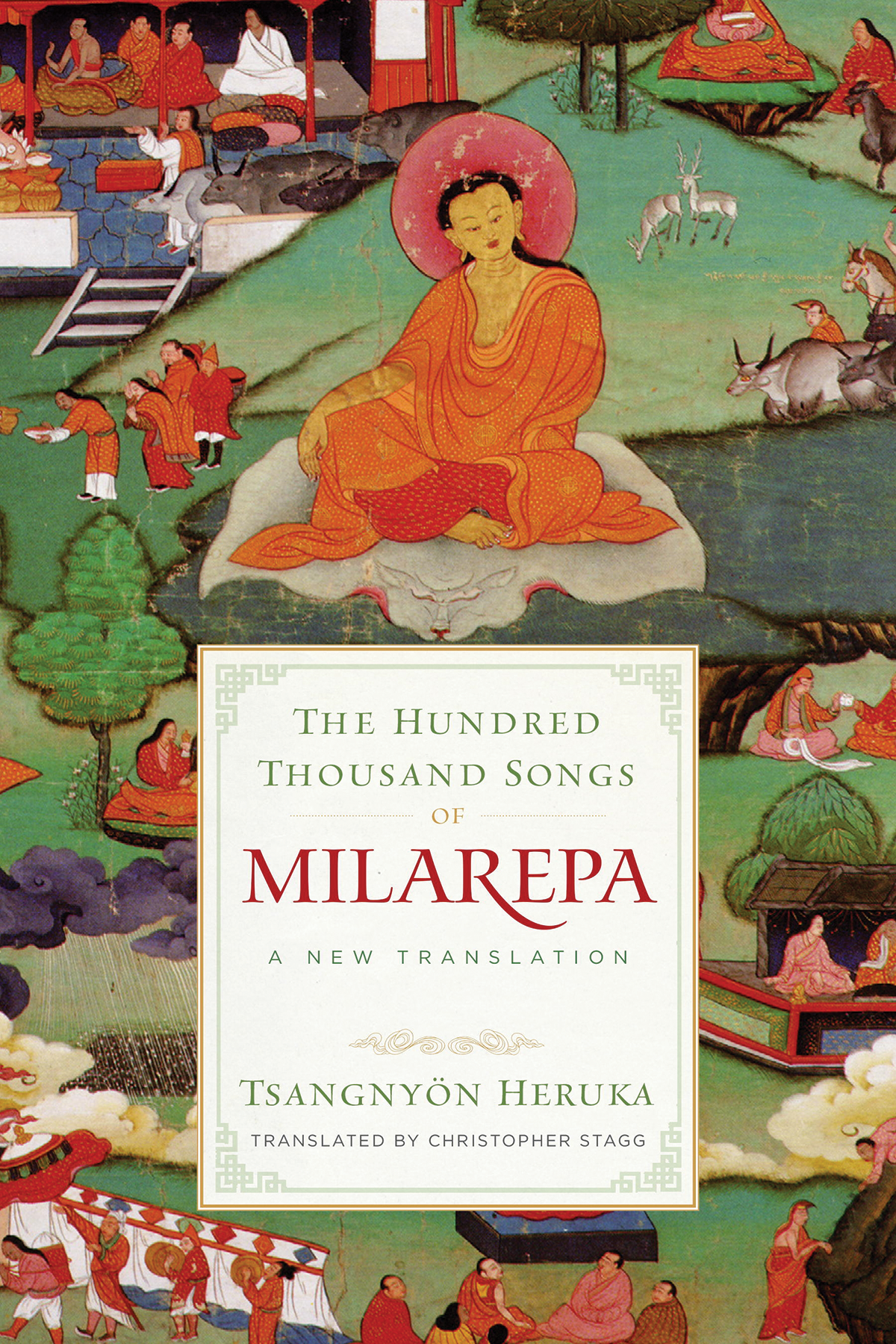 The Hundred Thousand Songs of Milarepa
A New Translation
By Tsangnyön Heruka,
translated by Christopher Stagg
Shambhala Publications, 2017; 840 pp. $39.95 (paper)
Milarepa (1051–1135) is one of the most celebrated figures in Tibetan culture. A perpetrator of crimes and black magic, he turned to the dharma and, through unwavering devotion to his guru and practice, managed to achieve enlightenment in a single lifetime. After his awakening, Milarepa taught the dharma through spontaneously composed songs, which were collected by his students as he neared death. About 350 years later, a wandering Tibetan yogi, Tsangnyön Heruka, penned The Hundred Thousand Songs of Milarepa. This text, which integrates Milarepa's songs with his biography, became both a literary and spiritual classic. Christopher Stagg's new translation reflects the liveliness of the original Tibetan.