From the March 2018 issue of Lion's Roar.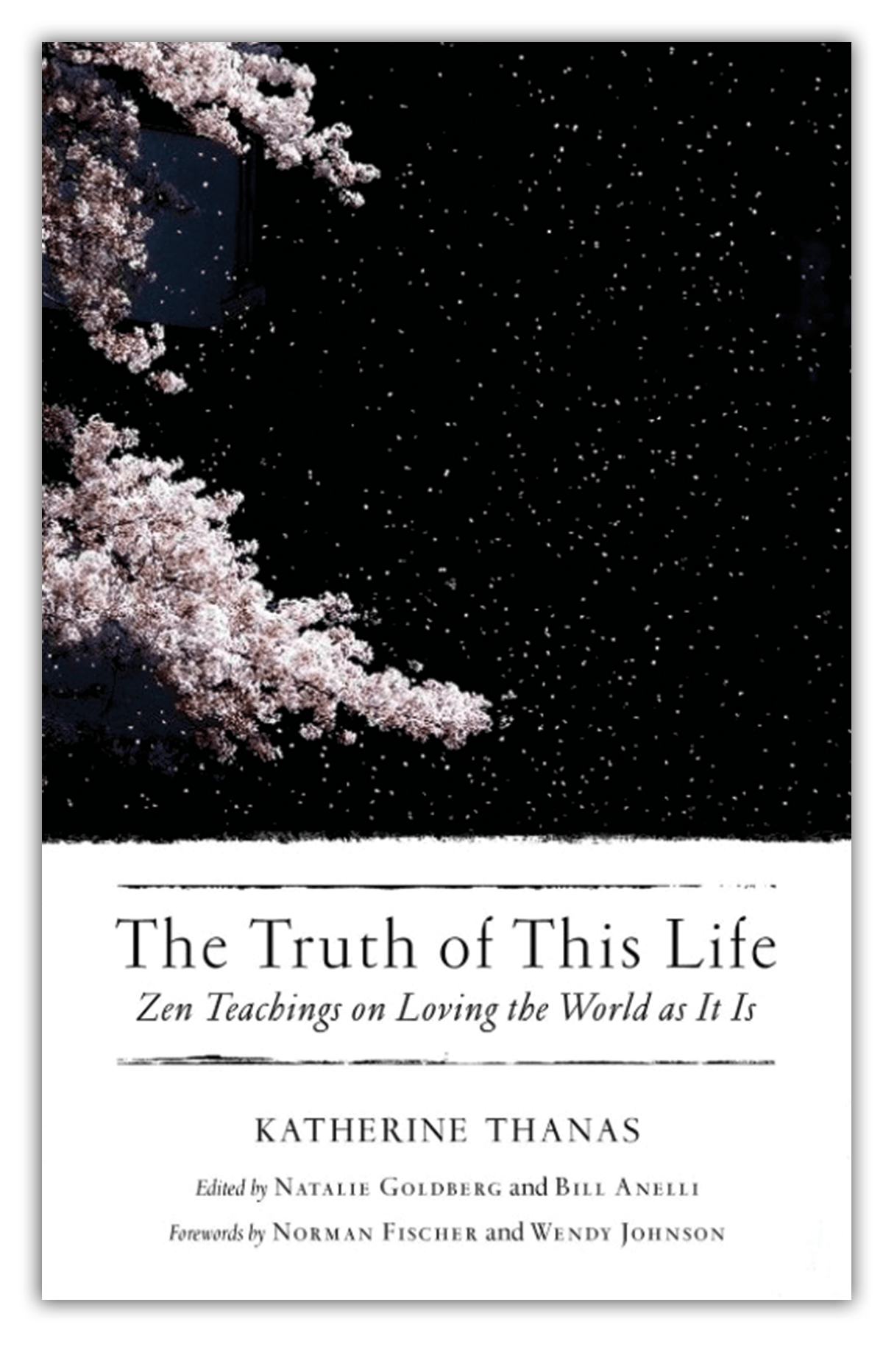 The Truth of This Life
Zen Teachings on Loving the World as It Is
By Katherine Thanas
Shambhala Publications 2018; 176 pp., $16.95 (paper)
In 1967, at age forty, the late Katherine Thanas was introduced to Zen by Shunryu Suzuki Roshi. She went on to become the founding teacher for the Monterey Bay Zen Center and abbot of the Santa Cruz Zen Center, where her teaching style was marked by her literary sensibility and seriousness, her dry wit and joyousness. The Truth of This Life is drawn from dharma talks Thanas gave between 1996 and 2008. The volume was edited by Natalie Goldberg and Bill Anelli and has forewords by her friends and fellow Zen teachers Norman Fischer and Wendy Johnson. "I spent many years trying to be someone other than Katherine. But the more I practiced, the more I became Katherine," Thanas once said. "When we're most completely ourselves, we're most completely free of ourselves."
THANK YOU FOR READING LION'S ROAR. CAN WE ASK FOR YOUR HELP?
At Lion's Roar, our mission is to communicate Buddhist wisdom in today's world. The connections we share with you — our readers — are what drive us to fulfill this mission.

Today, we're asking you to make a further connection with Lion's Roar. Can you help us with a donation today?
As an independent nonprofit committed to sharing Buddhist wisdom in all its diversity and breadth, Lion's Roar depends on the support of readers like you. If you have felt the benefit of Buddhist practice and wisdom in your own life, please support our work so that many others can benefit, too.

Please donate today — your support makes all the difference.

Lion's Roar is a registered charity in the US and Canada. All US & Canadian donations are tax deductible to the full extent allowed by law.