From the March 2018 issue of Lion's Roar.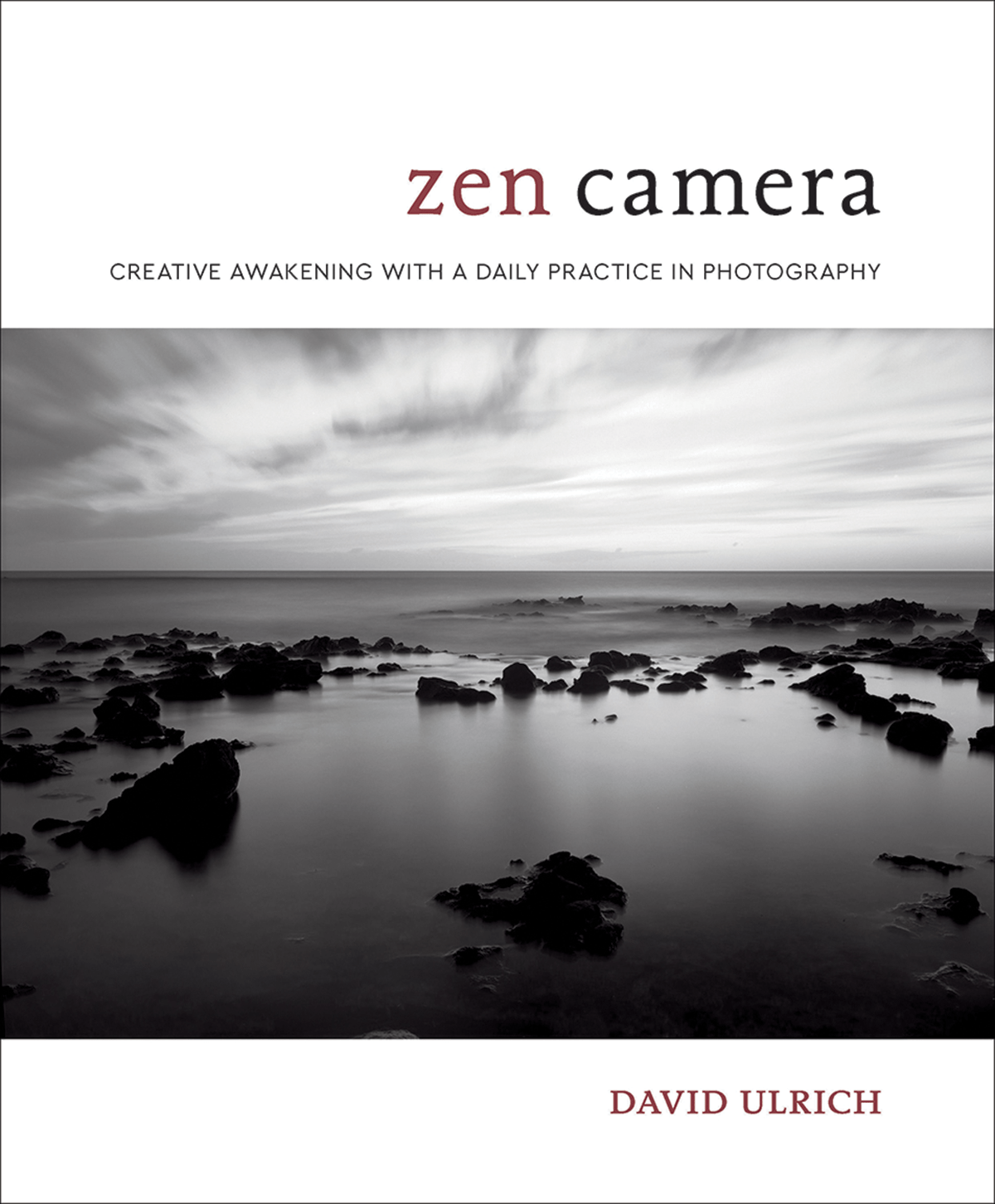 Zen Camera
Creative Awakening with a Daily Practice in Photography
By David Ulrich
Watson–Guptill 2018; 224 pp., $22 (cloth)
Whether you're a newbie, amateur photographer, or seasoned professional, this book will help you cultivate creativity with a camera and in all areas of your life. A professor and co-director of Pacific New Media, David Ulrich has organized his book so that, much like a college semester, it takes a minimum of twelve to fifteen weeks to work through it. But the material is so rich that you could continue to circle through it for a lifetime. The first essential step is to establish a visual journaling practice, taking photos every day, which Ulrich calls a "Daily Record." You don't need to run out and buy a fancy camera for this, he says, as most of us have perfectly good cameras on our cellphones. So while a cellphone can be seen as a mindless distraction, it doesn't have to be only that. It can be a tool to truly see the world and experience the joy and fulfillment of creative expression.
THANK YOU FOR READING LION'S ROAR. CAN WE ASK FOR YOUR HELP?
At Lion's Roar, our mission is to communicate Buddhist wisdom in today's world. The connections we share with you — our readers — are what drive us to fulfill this mission.

Today, we're asking you to make a further connection with Lion's Roar. Can you help us with a donation today?
As an independent nonprofit committed to sharing Buddhist wisdom in all its diversity and breadth, Lion's Roar depends on the support of readers like you. If you have felt the benefit of Buddhist practice and wisdom in your own life, please support our work so that many others can benefit, too.

Please donate today — your support makes all the difference.

Lion's Roar is a registered charity in the US and Canada. All US & Canadian donations are tax deductible to the full extent allowed by law.