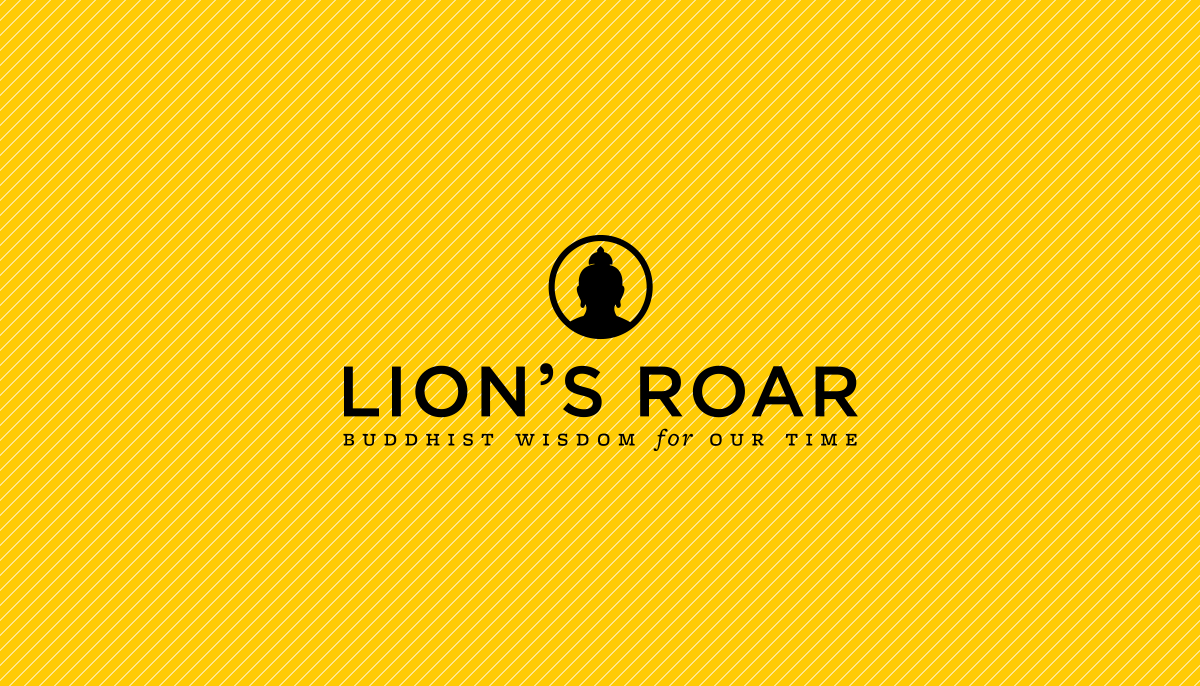 Throughout his career, the French director Jean-Jacques Annaud has prided himself on ambitious films that focus on the human heart in conflict with itself. But none compares to the scope and challenge of his current undertaking, Seven Years In Tibet.
The $60 million film, which stars Brad Pitt and is set for release this October, is based on the best-selling memoir by Heinrich Harrer, the world class mountain climber who set out to climb Nanga Parbat in India, wound up interned in a British P.O.W. camp when World War II broke out, and then escaped by climbing over the Himalayas into Tibet. There he discovered Buddhism, became the first Western adviser to the young Dalai Lama, and walked away a changed man.
"Our efforts here have two levels," Annaud said. "One is to make a very good, entertaining movie; the other is to make a movie that is going to be one of the few to witness the culture of Tibet as it was…and explore the impact of that culture on one man."
To re-capture the experience, Annaud, who has established a reputation for meticulous detail in films such as Quest For Fire, The Name of the Rose, Black and White in Color, and The Bear, literally rebuilt Tibet in Argentina last fall. The dozens of spectacular sets ranged from a 220-yard long re-creation of the capital city of Lhasa (built in the foothills of the Andes), to a 9000-square-foot re-creation of the legendary Hall of Good Deeds in the Potala, the ancient palace of the Dalai Lama. (It was built in an abandoned garlic warehouse outside the city of Mendoza in western Argentina.)
He also rounded up an international cast, which was centered around some 175 Tibetans who were assembled from around the globe and flown to Argentina for three months of shooting. They included some 75 monks from India and Jetsun Pema, sister of the Dalai Lama. She plays his mother in the film. To ensure accuracy, the director retained Tenzin Tethong, former prime minister in the Tibetan government-in-exile, as his advisor on everything from ceremonial protocol to the exact color of red in the monks' robes.
At times, the detail achieved by the 57-year-old director defied imagination. For example, to film the coronation scene of the young Dalai Lama, he decorated "The Hall of Good Deeds" from floor to ceiling in authentic Tibetan style, complete with painted lintels in orange and blue; dozens of streaming prayer banners dangling from the balconies, and countless frescoes of colorful buddhas, staring out from the walls, hands raised in the mudra of "No Fear."
The director enhanced the ancient atmosphere with banks of bronze lamps that flickered in a haze of smoke and incense, then filled the room with row upon row of extras, dressed elaborately in traditional Tibetan costumes decorated with yards of silk and trimmed with yak fur. Looming over all was an enormous, golden statue of Shakyamuni: it was nine feet high and sat on a bed of lotus flowers made from butter sculptures in blue, pink and white. (They had been crafted by a group of six monks, expressly flown in from India for that task.)
And when Annaud shouted "Action!" it all came to life. The monks began to chant, the Tibetan long-horns sounded their ominous, resonant tone, clouds of smoke and incense began to fill the room, and for a second you were no longer in Argentina. It felt, smelled, and inspired just like old Tibet.
Seven Years in Tibet is a stunning adventure story, as Harrer and his climbing partner, Peter Aufscnaither (played by the English actor David Thewlis), spend nearly two years hiking through mountain passes of between 15,000 and 30,000 feet to reach the legendary "Land of Snows." Their feat is still considered one of the greatest mountain-climbing achievements on record.
But on another level this story can also be read as an allegory about a Western man, obsessed by achievement, who literally climbs into another world, and there undergoes a spiritual rebirth through the discovery of Buddhism.
It's a message that Annaud has been very aware of in making this film, and he believes that the spiritual odyssey of Harrer is a symbol for the journey of many in our time.
"It's the whole story of this film," Annaud says. "That man, Harrer, is a man who leaves his country very famous, with lots of possessions, and very unhappy. He returns with no possessions—but himself. And is very happy."
That theme—a man discovering his humanity through contact with another culture—is a recurrent one in Jean-Jacques Annaud's work, whether the story involves a tribe of primitive men learning to make fire from another tribe in Quest For Fire, a young French girl's coming of age through a passionate romance with an older Chinese man in colonial Vietnam in The Lover, or a hunter's spiritual transformation through his contact with a bear, in The Bear.
It's a theme that has been important to Annaud's own life. He was born and raised in Draveil, a working class suburb outside Paris, and got hooked on films as a young boy watching movies on Sunday at the local cinema. By the age of 11, he was making his own home movies. By 18 he had graduated first in his class from film school in Paris and was pursuing a degree in medieval studies at the Sorbonne. By 21, he was one of the youngest directors of commercials in France.
But his meteoric career was interrupted by a mandatory stint in the French army, which stationed him in West Africa. He loathed the idea—to his 21-year-old mind, the country was nothing but "black men beating tom toms"—but no sooner did Annaud step off the plane than he fell in love with the country, its peoples, its smells and sights. As he likes to say, he "discovered emotions."
"I had prided myself on being a French Cartesian, in love with reason, and the mind," Annaud says of his time in Africa, "and when I went there, I discovered something else—something far more primitive, more elemental. I found I had much more in common with these so-called 'natives' than I did with my well-educated friends who spoke eight languages in Paris."
Annaud's experiences in Africa eventually paved the way to his first feature film—Black and White In Color, a drama set among French and German colonials in Africa during World War I. It won the Oscar for Best Foreign Film in 1977. Nearly all of his films since have explored the transformation of a man who comes in contact with another culture.
To tell these stories, Annaud prides himself on re-building whole worlds from the ground up. To make The Name of the Rose, a mystery set among monks in a medieval monastery, Annaud spent months looking at monasteries across Europe. When he didn't find what he wanted, he built his own outside Rome and it became the largest set in Europe since the filming of Cleopatra.
But Seven Years in Tibet was particularly challenging because Tibet, which covers some one million square miles, an area the size of Western Europe, was a kingdom closed to Western eyes for ages. Indeed, Harrer and Aufscnaither were among the first Westerners ever permitted to live in Lhasa—and that was primarily because of their extraordinary climbing achievement.
As a result of the country's isolation, there are only a handful of accurate Western accounts about life in Tibet and fewer still on the ceremonial practices that governed Buddhism. So Annaud created his own information bank.
He got a head start through the script, written by Becky Johnston, who picked up an Oscar nomination for Prince of Tides. She spent nearly a year researching the story, studying Buddhism, visiting Tibet and the Tibetan communities in Northern India, talking with His Holiness, and interviewing members of his family and of the Tibetan government, many of whom had experienced events in the film, such as the coronation of the young Dalai Lama and the invasion of Tibet by China. The result was a script heavily laced with Tibetan history and Buddhist thought.
From there, Annaud spent nearly two years studying Tibetan culture. He spent months hiking on his own around Tibet and northern India, photographing everything from peculiar architectural details (the walls of Tibetan buildings slope inward, for example) to the unique faces of the Tibetan people in all walks of life. He took some 17,000 photographs, many of which were assembled into tome-like books and passed out to his art and production departments as kind of a visual bible of things Tibetan.
Those travels also—when combined with vast reading—turned Annaud into a walking compendium of information on the set. And the more obscure the information, the more he relished knowing the answers. Ask him, for example, if the Dalai Lama's father was cremated or given a traditional "sky burial"—a Tibetan custom, where the body is left out for the birds to pick clean—and he knows. (He was cremated.)
"You know, when you dig into a country like that, it is not only about landscapes, architecture. It's about a people," Annaud said. "I look at their costumes, I look at their shoes, the way they braid their hair. It's not only getting to understand the behavioral aspect of a people, but the mind of a people, their soul."
"Most of all I wanted to see the country and feel the spirit myself—the lamas and the monks," Annaud said. "Smell this very unique olfactory experience of rancid yak butter, and the soot of butter lamps, mixed with the smell of incense."
What's remarkable about Annaud's filmmaking is not only his attention to detail, but his ability to focus all of his work on telling his favorite story—"the quest for humanity in a world that has lost all sense of what being human is."
In Seven Years, that has meant using everything—from Harrer's mountain climbing expertise to Tibetan Buddhist ceremonies—to show how one person can be transformed by another culture.
The coronation scene was a case in point. Every detail in that scene was focused on one point: as the monks began to bow and chant, and the coronation ceremony got underway, the camera panned back through the rows of Tibetans and stopped on the only white face in the crowd: Harrer's. He was dressed simply but stunningly in a red silk robe, and bowing like everyone else. That was the whole point of the scene: the world famous mountain climber had traded in his climbing gear and quest for achievement for a simple red robe, and a sense of humility.
"You know," Annaud said, "I spend a lot of time creating rain, mist, mud, fog, wind, and other effects. You need those elements because the viewer doesn't have the temperature, the smell, the three dimensions. So you need to create the visual effects of nature, or place, for a viewer to recreate the feeling intellectually. If you don't, they won't get it.
"I want my images to carry an emotion you can hardly describe with words," he adds. "They ring a secret bell in your heart, and those are the bells I love to ring."
The emotional thrust of Annaud's films was not lost on the Tibetan members of the Seven Years cast, such as Jetsun Pema, who normally works in Dharamsala supervising the education of some 10,000 children for the Tibetan government-in-exile. She says that Annaud's films are rooted in a very strong sense of humanity and that is one reason she agreed to play her own mother in the film.
"At first, I was hesitant because I had never acted before," Pema said. "But having seen some of Jean-Jacques' movies, like The Bear, I really felt he was a director who didn't make the ordinary movie. He always made a movie that had a kind of message that was very beautiful.
"In the end of that movie, the hunter could have shot that bear but he didn't because he felt the bear had saved his life—so how could he take the life of the bear? And that is a very Buddhist message."
As part of his quest for authenticity, Annaud assembled a predominantly Asian cast, including actors from Sikkim (Danny Dezongpa), America (B.D. Wong), Japan (Mako), and Bhutan (Jamyang Wangchuck, 14, who plays the young Dalai Lama).
He supplemented them with dozens of Bolivians who—once you shave their heads and dress them in maroon and gold robes—look remarkably Tibetan. But the emotional core of his cast was some 75 Buddhist monks imported from Tibetan settlements in India. Some of those monks were born and raised in Tibet and their experience added a profound reality to the film, Annaud said.
"I have had to recreate my images not only using what few early documents I could find but by using the people who were actually there when these events happened," Annaud said. "So this film is coming out of memory.
"For the coronation scene, I think there is like 10 seconds [of original footage] on the event but the rest of the ceremony has never been shown. Why? Because it was never filmed. The ceremony took place inside, and there was no light. How are you going to record or make a photograph? Those temples are so dark! So I had to get the people who were there, who witnessed it."
Given Annaud's attention to detail, he will probably be shaping the film right up until its release in October. Just what the finished product, with all the bits and pieces assembled, will look and feel like is anybody's guess. But already Tibetans like Tenzin Tethong like what they've seen.
He was born in Tibet, fled the country at age 10, and has worked in one role or another for a "Free Tibet" ever since. He's been working on Seven Years for nearly three years now, and has seen it take shape from notes and faxes to script to sets to dailies.
"I think it is quite clear that Jean-Jacques is trying to use this very unique story not just to have an entertaining film but to convey the message that in Tibet there was something quite precious," Tethong said. "And there is something that has been lost in Tibet that may be precious for the world."
"The Tibetans, I think, are quite happy that someone has chosen to use this incredible medium to tell the Tibetan story," he adds. "A movie like this can help the world become more aware."