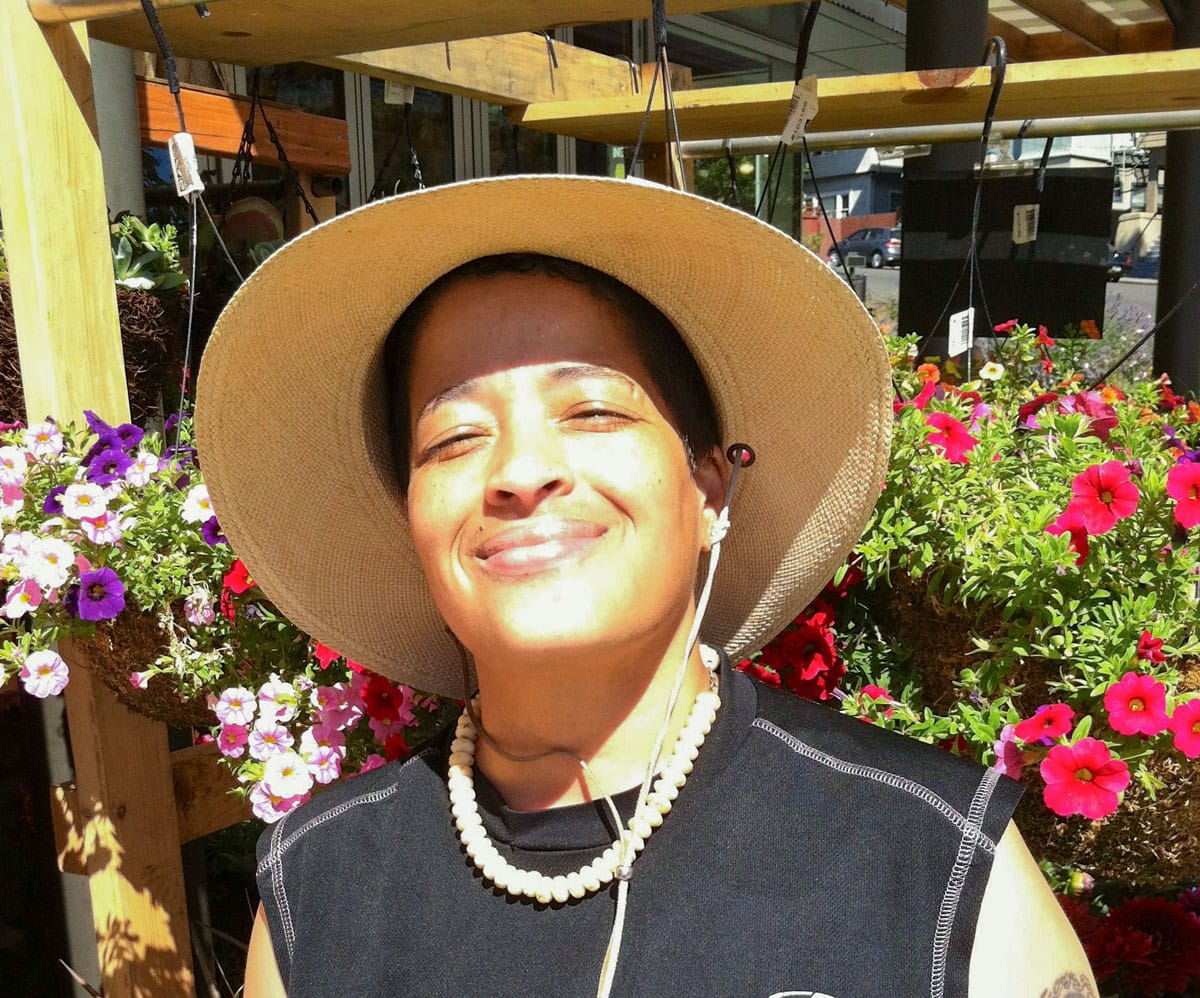 Photo by Mariam Toor.
Without money, what is an economy? For Syra Smith it's a chance for sincere connection. That's what she realized ten years ago when she walked into an Oakland yoga studio that offered instruction with no expectation of payment—they just wanted to help others.
"I was bowled over," says Smith, 43. "It was the first time I experienced what felt like authentic gifting. Something happened in my heart."
Smith is talking about the vision of a "gifting economy," where money is replaced by generosity. For some, the idea draws inspiration from the Buddhist principle of giving known as dana. After Smith started practicing Buddhism at another dana-based organization, the East Bay Meditation Center in Oakland, she was inspired to create the "Dana Café," a monthly get-together at a local arts space where teachers offer instruction free of charge. She also runs a weekly teen sangha meet-up at EBMC and teaches meditation to at-risk and incarcerated youth.
As Dana Café expanded, Shareable, an organization that promotes "sharing economies," invited Smith to work on East Bay ShareFest, a month-long celebration of carshares, bikeshares, skillshares, community kitchens, community gardens, and other sharing organizations in the Bay Area. She is the lead organizer for ShareFest 2015 in May.
Smith is now working on a new project: a food harvesting and sharing collective. The idea came to her as she watched her backyard fruit trees produce more apples and pears than she could eat. Then she noticed that her neighbors, who happened to be beekeepers, produced more honey than they knew what to do with. Smith hopes to host a harvest-sharing event in the fall, with any excess donated to a local church.
 The New Economy, in Facts
Gifting and sharing, along with bartering, lending, renting, and swapping, are collectively referred to as "collaborative consumption."
Between 2009 and 2013, more than 100 sharing businesses were founded.
In 2013, almost 25% of North Americans used a sharing service, which they associated with the values of sustainability, community, and helping others.
Sharing businesses (ZipCar, Airbnb, DogVacay, etc.) generated an estimated $3.5 billion in revenue in 2013. According to projections, the sharing economy could one day be worth more than $110 billion.
www.dana.io provides a generosity-based platform for fundraising campaigns.
One of the most prominent gift economies in America is Burning Man, where commerce is banned. "Gifting" is one of the ten guiding principles of the festival.
Can you help us at a critical time?

COVID-19 has brought tremendous suffering, uncertainty, fear, and strain to the world.
Our sincere wish is that these Buddhist teachings, guided practices, and stories can be a balm in these difficult times. Over the past month, over 400,000 readers like you have visited our site, reading almost a million pages and streaming over 120,000 hours of video teachings. We want to provide even more Buddhist wisdom but our resources are strained. Can you help us?
No one is free from the pandemic's impact, including Lion's Roar. We rely significantly on advertising and newsstand sales to support our work — both of which have dropped precipitously this year. Can you lend your support to Lion's Roar at this critical time?