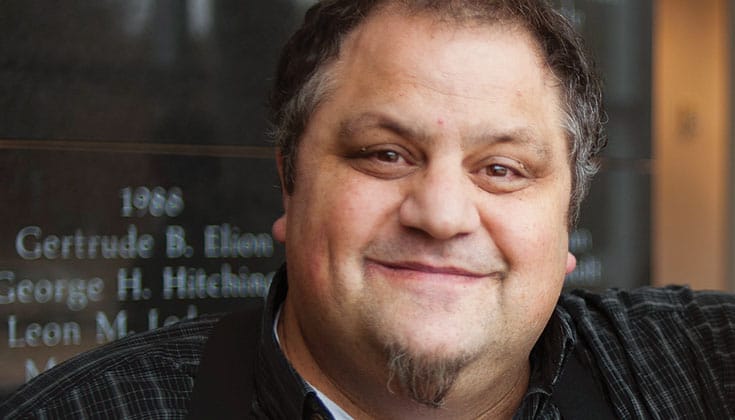 The discussion of the Steve Jobs/Buddhism connection continues, and now Steve Silberman, who writes for WIRED, and many other magazines (including Lion's Roar) has weighed in with what is by far the best and deepest contribution we've seen.
Over on his NeuroTribes blog, Steve takes a look at Walter Isaacson's already-famous new biography, Steve Jobs — and assesses just what Jobs' connection to Buddhism and meditation may have been. (It should be noted that Steve is a longtime Zen practitioner and has interviewed Jobs himself.) Steve writes:
One reason I was looking forward to reading Walter Isaacson's new biography of Steve Jobs was my hope that, as a sharp-eyed reporter, Isaacson would probe to the heart of what one of the few entrepreneurs who really deserved the term "visionary" learned from Buddhism.

By now, everyone knows the stories of how the future founder of Apple dropped acid, went to India on a quest for spiritual insight, met a laughing Hindu holy man who took a straight razor to his unkempt hair, and was married in a Zen ceremony to Laurene Powell in 1991. I was curious how Jobs' 20-year friendship with the monk who performed his wedding — a wiry, swarthily handsome Japanese priest named Kobun Chino Otogawa — informed his ambitious vision for Apple, beyond his acquiring a lifetime supply of black, Zen-ish Issey Miyake turtlenecks.

Isaacson does a fine job of showing how Jobs' engagement with Buddhism was more than just a lotus-scented footnote to a brilliant Silicon Valley career. As a young seeker in the '70s, Jobs didn't just dabble in Zen, appropriating its elliptical aesthetic as a kind of exotic cologne. He turns out to have been a serious, diligent practitioner who undertook lengthy meditation retreats at Tassajara — the first Zen monastery in America, located at the end of a twisting dirt road in the mountains above Carmel — spending weeks on end "facing the wall," as Zen students say, to observe the activity of his own mind.

Why would a former phone phreak who perseverated over the design of motherboards be interested in doing that? Using the mind to watch the mind, and ultimately to change how the mind works, is known in cognitive psychology as metacognition. Beneath the poetic cultural trappings of Buddhism, what intensive meditation offers to long-term practitioners is a kind of metacognitive hack of the human operating system (a metaphor that probably crossed Jobs' mind at some point.) Sitting zazen offered Jobs a practical technique for upgrading the motherboard in his head.

The classic Buddhist image of this hack is that thoughts are like clouds passing through a spacious blue sky. All your life, you've been convinced that this succession of clouds comprises a stable, enduring identity — a "self." But Buddhists believe this self this is an illusion that causes unnecessary suffering as you inevitably face change, loss, disease, old age, and death. One aim of practice is to reveal the gaps or discontinuities — the glimpses of blue sky — between the thoughts, so you're not so taken in by the illusion, but instead learn to identify with the panoramic awareness in which the clouds arise and disappear.