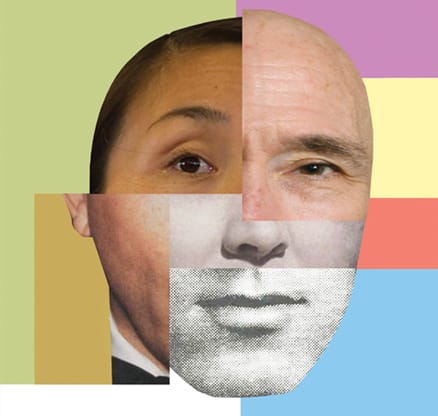 Image by Katherine StreeterAccording to the latest research, Buddhism is one of the fastest-growing religions in the United States. Sociologist James Coleman looks at the emerging Buddhist population and who will shape the new public face of Buddhism.
Like it or not, Western Buddhism is heading into the cultural mainstream, and it may well be a rough ride. Although the population of American Buddhists has been growing rapidly for decades, to this point Buddhism has remained something of a stealth religion, virtually invisible to most people outside our cosmopolitan coastal enclaves. It has, for example, become commonplace for politicians to include Islam in their rhetoric about American cultural diversity, while Buddhism is seldom given a mention, though by even the most conservative estimates there are almost twice as many Buddhists as Muslims in the United States.
Buddhism Comes to the West
Until the end of World War II, it seemed that globalization meant Westernization as a seemly irresistible tide of industrial development and consumerism spread Western culture around the world. But since then a countercurrent has been gaining strength. The economic transformation of Japan, and then China and the smaller Asian powers, began to pose the first serious challenge to Western economic domination, and Eastern religions and philosophies grew increasingly influential in the West.
A Closer Look at American Buddhists
Although Buddhism in America has spread far beyond its countercultural origins, its membership is still drawn disproportionally from the ranks of the politically progressive. The Pew study found that Buddhists are more likely to identify themselves as liberals and more likely to support gay and abortion rights than the members of any other religious denomination it surveyed. Western Buddhists are also likely to have a higher income and better education than the average American. On the other hand, it will come as no surprise to most Western Buddhists that African Americans and Latinos are significantly underrepresented among their ranks.
Buddhism in the Public Eye
What does the general public think about this rapidly growing religious movement? The short answer is not much at all. Although Westerners are becoming ever more accepting of religious diversity, when they think about religion it is still often in monotheistic Judeo-Christian terms that leave little room for alternative viewpoints. Religious freedom is, for example, often described as the right to attend any church you want and to worship God in whatever way you wish. Moreover, politically oriented concerns usually center on the impact of the Christian right on national politics or the role of Islam in international terrorism, and once again Buddhism is largely ignored.
The Coming Challenge
Western Buddhism has grown to a point that it is unlikely to be ignored much longer. The question is not so much if Buddhism will develop a new public face, but who will shape it. Some Buddhists feel we should simply focus on practicing the dharma wholeheartedly, and that it doesn't really matter what the general public thinks. In this view, those who are ready for the dharma will find it.
Until now, Western Buddhism has been something of a marginalized subculture, but it need not stay that way. The growing acceptance of the value of pluralism, the ever-increasing number of Western Buddhists, and Buddhism's status as one of the world's largest and most ancient religious traditions are all helping to raise Buddhism's profile in the West. This means that we must think seriously about what we have to offer to the people of the postmodern Western world, let them know what we stand for, and then do our best to live up to the ideals we proclaim. Of course, many will challenge our assertions and paint a far less flattering picture of what for them is a new and alien religious phenomenon. But if we respond to our critics with the openness and understanding our ideals proclaim, the facts will speak for themselves. And if we are indeed successful in shaping the emerging face of Western Buddhism, its future will, I think, be assured for generations to
---