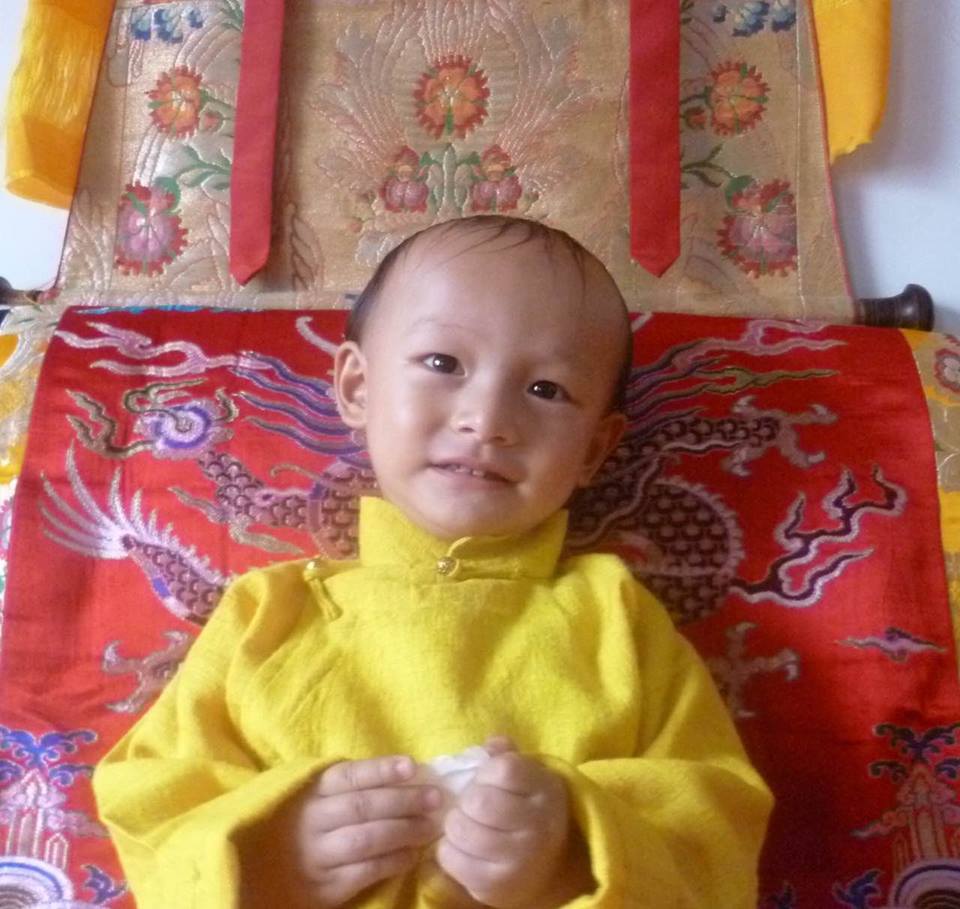 A 2-year-old Tibetan boy born in Nepal has been recognized by His Holiness the Dalai Lama as the reincarnation of Kyabje Trulshik Rinpoche (1923-2011), according to Tibetan news site Phayul.
The reincarnation, Ngawang Tenzin Choekyi Lodoe Rabsel, was born in Kathmandu on July 25, 2013. The announcement about his recognition was made on July 6th to coincide with His Holiness the Dalai Lama's 80th birthday.
The previous Trulshik Rinpoche was one of the seniormost lamas of Tibetan Buddhism. He was born in Lho Talung, Tibet in 1923 (some sources state 1924) and was recognized at the age of four. He went on to become a close disciple of some of the greatest Buddhist practitioners of the century, including Dilgo Khyentse Rinpoche and Dudjom Rinpoche. He was one of His Holiness the Dalai Lama's teachers and became head of the Nyingma order of Tibetan Buddhism in 2010. According to Matthieu Ricard, "He was one of the last great masters to have completed a truly extensive study, training and practice of the Tibetan Buddhist tradition in the extraordinary cultural environment of Tibet prior to its invasion by the Chinese communist régime."
Following China's invasion of Tibet, Kyabje Trulshik Rinpoche sought refuge in 1959 in Nepal where he later established the Thupten Chöling monastery and retreat community in the Solu Khumbu region of northeastern Nepal. He passed away in Nepal in 2011.
The title "Kyabje" is a mark of respect reserved for seniormost lamas whose realization and powers are extraordinary; it is sometimes translated as "His Holiness" or "His Eminence."