If you're looking for good reads to begin or deepen your relationship to Buddhist meditation, you can't go wrong with these nine essential picks.
How to Meditate
A Practical Guide to Making Friends with Your Mind
by Pema Chödrön
(Sounds True)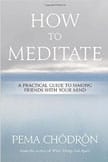 Bestselling author and Buddhist nun Pema Chödrön presents the essentials for a successful, lifelong meditation practice, for both beginners and those more experienced.
Mindfulness in Plain English
by Bhante Henepola Gunaratana
(Wisdom)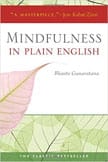 Long before the birth of the modern mindfulness movement, this classic made mindfulness accessible and put it in a Buddhist-specific perspective as a key part of the dharma student's path.
Being Peace
by Thich Nhat Hanh
(Parallax)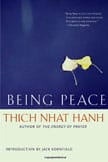 The great Zen teacher and founder of Engaged Buddhism joins the inner path of peace in meditation with the outer path of peace in the world. Uniting the two has never been more important.
Who Is My Self?
by Ayya Khema
(Wisdom)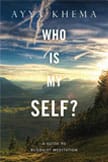 The late German nun Ayya Khema uses one of the earliest Buddhist suttas, as well as insights from her years of teaching, to approach meditation practice through the lens of understanding the nature of "self."
The Heart of Meditation
Discovering Innermost Awareness
by the Dalai Lama
(Shambhala)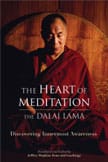 The Dalai Lama introduces us to Dzogchen, one of the highest meditation systems in Vajrayana Buddhism. Its goal is discovering the true nature of your mind, which His Holiness calls "innermost awareness."
On Zen Practice: Body, Breath, & Mind
by Taizan Maezumi & Bernie Glassman
(Wisdom)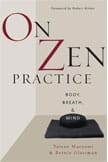 Though two giants of Western Zen are credited on its cover, this book also gathers essential pieces by Eihei Dogen, 20th-century Rinzai master Koryu Osaka Roshi, Sambokyodan founder Hakuun Yasutani Roshi, and his successor, Ko'un Yamada Roshi.
Real Happiness
The Power of Meditation
by Sharon Salzberg
(Workman)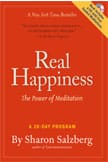 Insight Meditation teacher Sharon Salzberg offers a 28-day meditation program to deepen your concentration, mindfulness, loving-kindness, and compassion.
Zen Mind, Beginner's Mind
by Shunryu Suzuki
(Shambhala)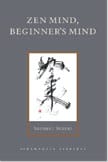 Despite the title, this classic is not just for Zen folk! From how to do meditation to how to understand Buddhist concepts like emptiness and nirvana, this endlessly readable book covers it all.
Mindfulness in Action
Making Friends with Yourself Through Meditation and Everyday Awareness
by Chögyam Trungpa
(Shambhala)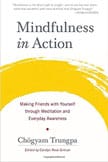 This book by one of the great meditation teachers of our time combines the practicality of secular mindfulness with the profundity of Buddhist teachings.
Can you help us at a critical time?

COVID-19 has brought tremendous suffering, uncertainty, fear, and strain to the world.
Our sincere wish is that these Buddhist teachings, guided practices, and stories can be a balm in these difficult times. Over the past month, over 400,000 readers like you have visited our site, reading almost a million pages and streaming over 120,000 hours of video teachings. We want to provide even more Buddhist wisdom but our resources are strained. Can you help us?
No one is free from the pandemic's impact, including Lion's Roar. We rely significantly on advertising and newsstand sales to support our work — both of which have dropped precipitously this year. Can you lend your support to Lion's Roar at this critical time?