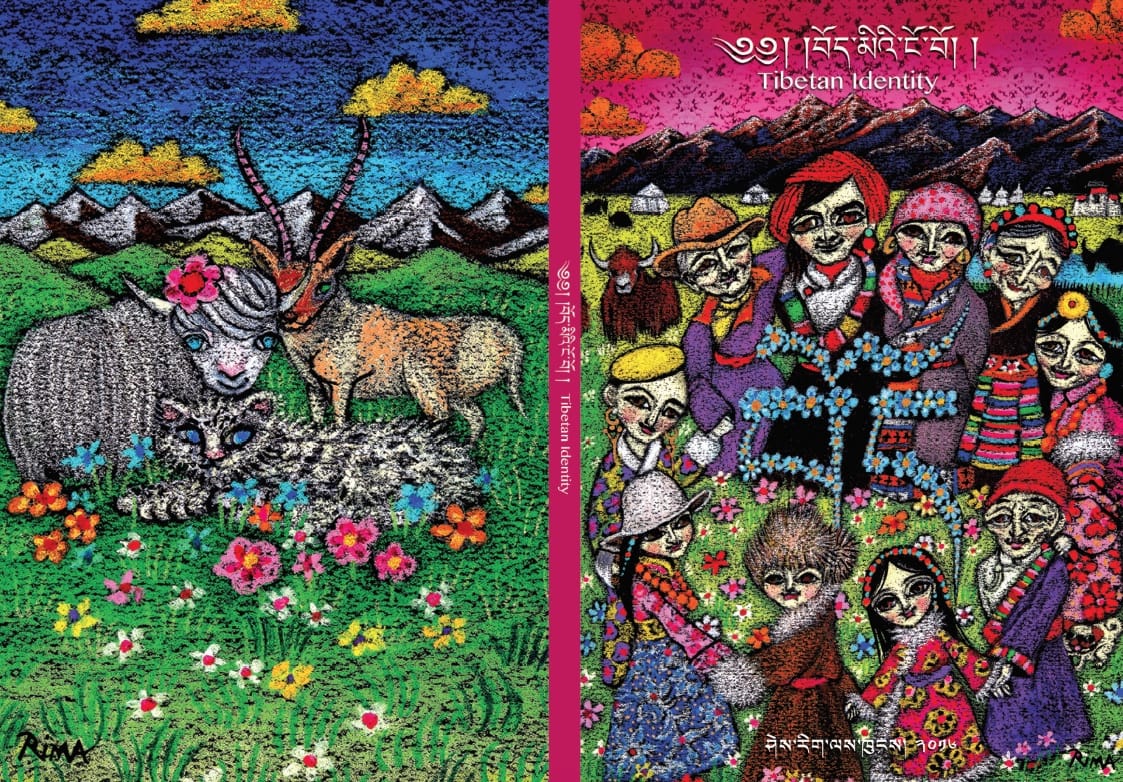 The back (left) and front (right) covers of Rima Fujita's "Tibetan Identity."
On December 22, artist/author Rima Fujita, previously featured in the "Bodhisattvas" department of Lion's Roar magazine, will be honored when her new book, Tibetan Identity, is officially inaugurated by Dr. Lobsang Sangay, Prime Minister of the Central Tibetan Administration. This will take place in India; His Holiness the Dalai Lama, who provided the book's foreword, will also be present.
Fujita's "Books for Children" organization has created several children's books and donated more than 12,000 books to Tibetan refugee children in exile. As Fujita tells Lion's Roar deputy editor Andrea Miller about Tibetan Identity:
It's a powerful book of young Tibetans' essays. In November in Tokyo I presented the dummy version of Tibetan Identity to His Holiness, and he really liked it. Three years ago I promised him that I would make this book, and I was so happy that I was able to keep my word! We are going to print 20,000 copies and distribute to all Tibetan communities worldwide by March 2017 (if no delay).
Fujita regrets that she will be unable to attend the inauguration but will be there in spirit. We at Lion's Roar congratulate her on her continued success and good work.