If you were the Dalai Lama, how would you spend a day? In a classic Pico Iyer interview with the Dalai Lama from the turn of the century, His Holiness shared an intimate glimpse of a day in the life of a global religious leader.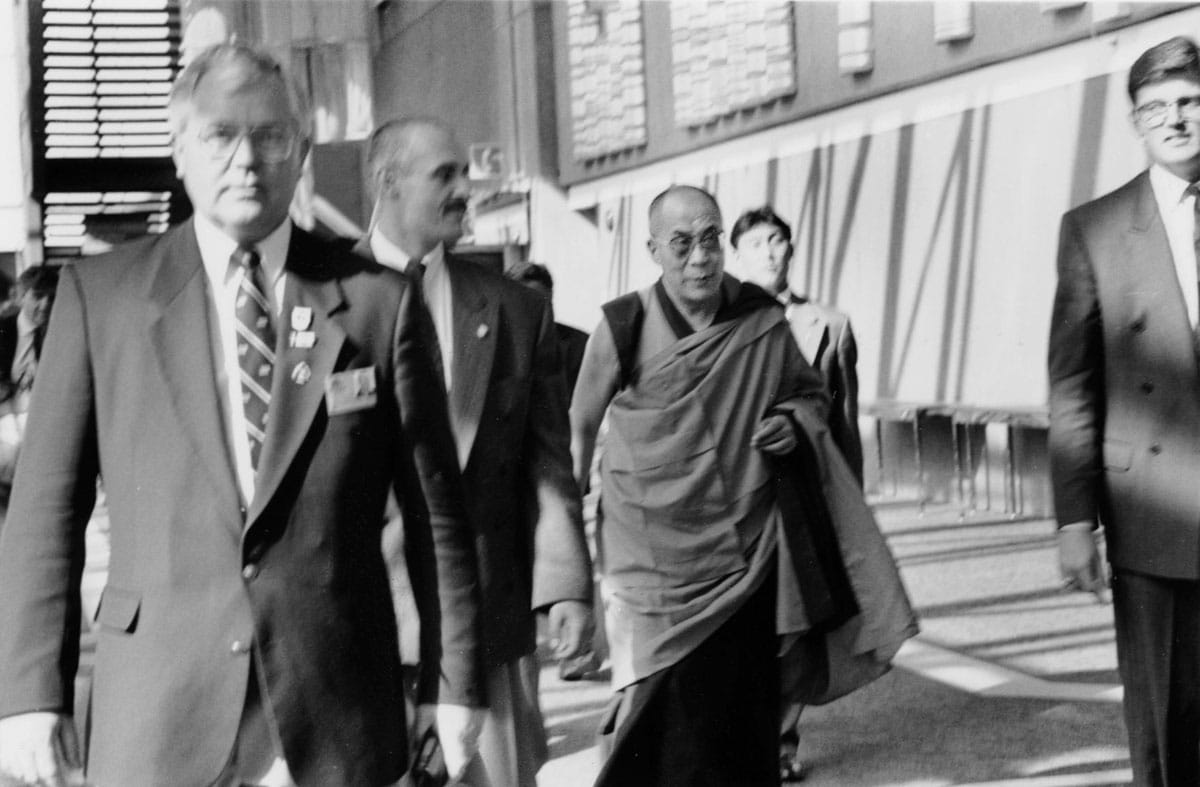 Each time I receive some new teaching, that adds something to my daily practice. So nowadays, my daily recitation, compulsory, normally takes about four hours.
Usually I wake up at 3:30 in the morning. Then immediately I do some meditation, some exercise-prostrations-then bathe. Then a little walking outside. All this time I am reciting some mantra or doing some meditation. Then at 5:15, I breakfast and at 5:30 listen to the Voice of America Tibetan language broadcast. The BBC East Asia broadcast often mentions something about Tibet or China, so I usually listen to that.
After breakfast, I do some more meditation and then usually study some Tibetan philosophy or important texts. If there's some urgent business I come here to my office, and sometimes before lunch I read newspapers and magazines-Newsweek, Time, Far Eastern Economic Review, some Indian newspapers.
Oh, yes. At 7:30 I always listen to the BBC world news. Always. I am addicted. When I visit some foreign country and I can't listen to it because of the time change, or not having enough time, I really feel something is missing that day. I feel I don't know what's happened in the world. The BBC is always very good, and, I really feel, unbiased.
After my lunch I come here to my office until about 5:30. Then at 6:00 I have my evening tea-as a Buddhist monk, no dinner, sometimes just a few biscuits or some bread. At that time I always watch BBC television. Then evening meditation for about one hour and at 8:30, sleep. Most important meditation! Sleep is the common meditation for everyone-even for birds. The most important meditation. Not for nirvana, but for survival!