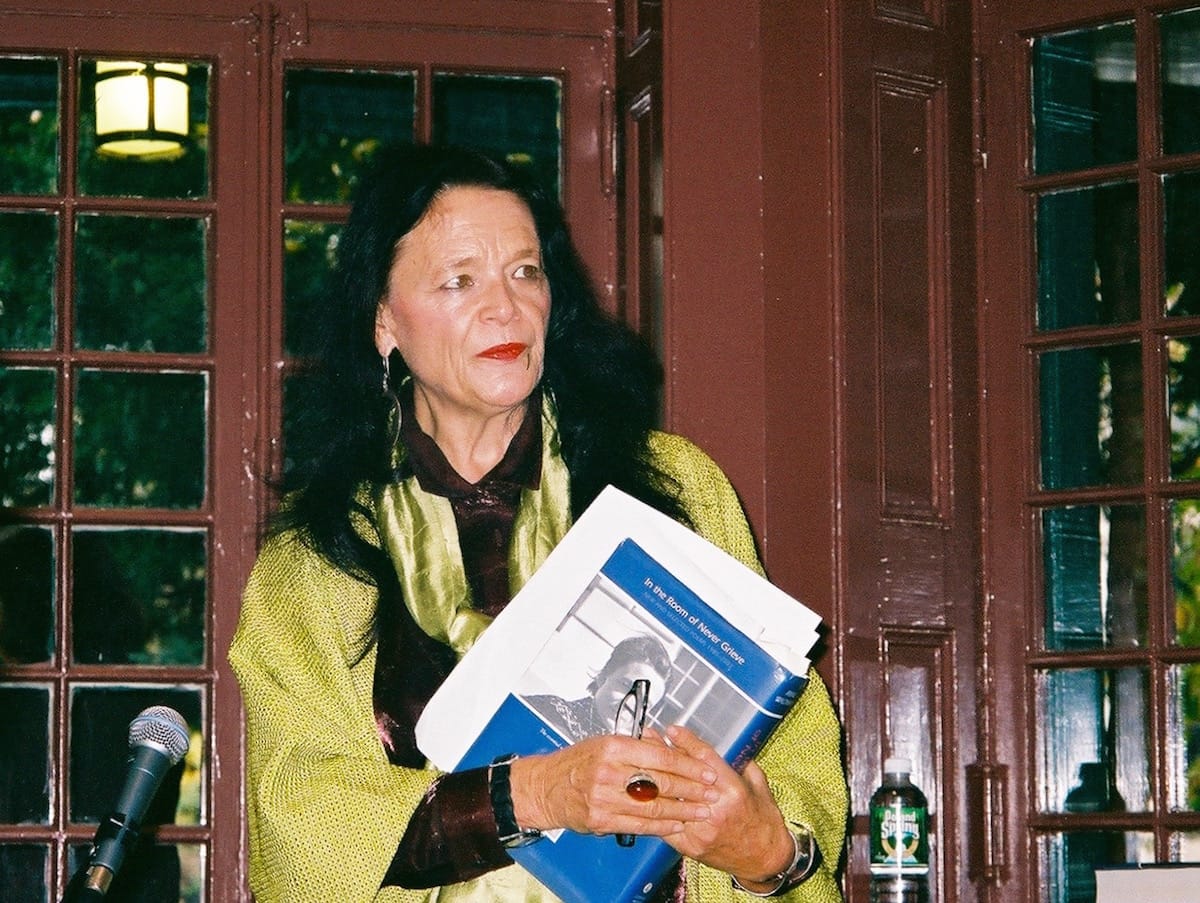 Anne Waldman in 2004. Photo by
kellyswriterhouse
The poet Anne Waldman has been honored with the Lifetime Achievement Award in this year's American Book Awards. In addition to her many writings and her work as an social activist, Waldman was a founding member, along with Chögyam Trungpa and Allen Ginsberg, of Naropa Insitute's (now Naropa University) Jack Kerouac School of Disembodied Poetics, which opened in 1974.
We at Lion's Roar offer her our hearty congratulations.
Related reading on Lion's Roar:
Propelled by Desire — Desire is the creative force that propels our existence, says Anne Waldman, and the dance of opposites is transcendent play.
Professorial Poetics — "Students: Can you see the shape it makes? What do you see? Hear? Know?" Anne Waldman transmits the passion of the poetic life.
Feminafesto — Poet Anne Waldman on the liberation of the artist, from the May 1998 Shambhala Sun magazine.