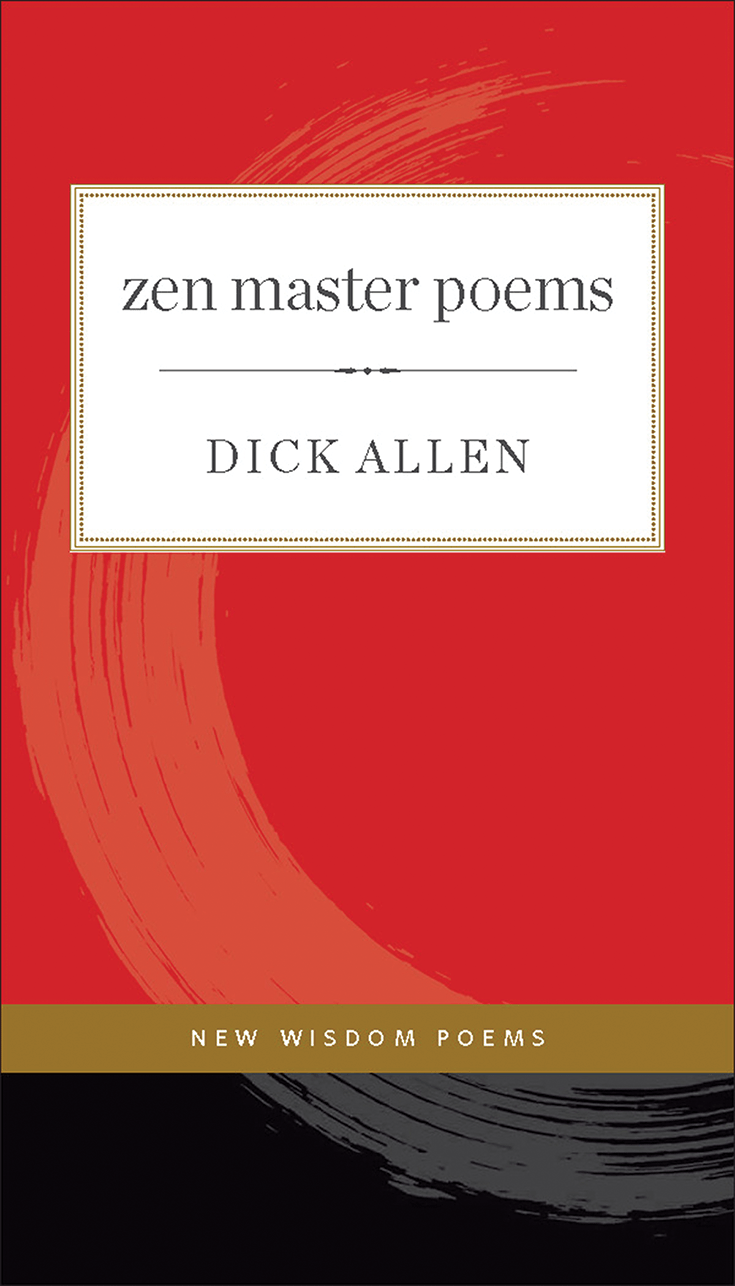 Zen Master Poems
By Dick Allen
Wisdom 2016; 152 pp., $14 (paper)
Over his last twenty years of composing poetry, Dick Allen found himself writing in the voice of a Zen master, "one as devoted as I am to traditional Buddhist scripture and to taking a meaningful and somewhat offbeat way through life." Zen Master Poems is a collection of these one-page compositions that takes us on a journey to contemplate Frisbees, blueberry muffins, and Johnny Cash alongside traditional images associated with Zen, all the while seeking glimmers of enlightenment. One poem, "On the Raft," reads simply "perfectly adrift." Zen Master Poems features reflection, meditation, mystery, humor, admonition, koans, calm observation, and Buddhist thought for readers and seekers on every path.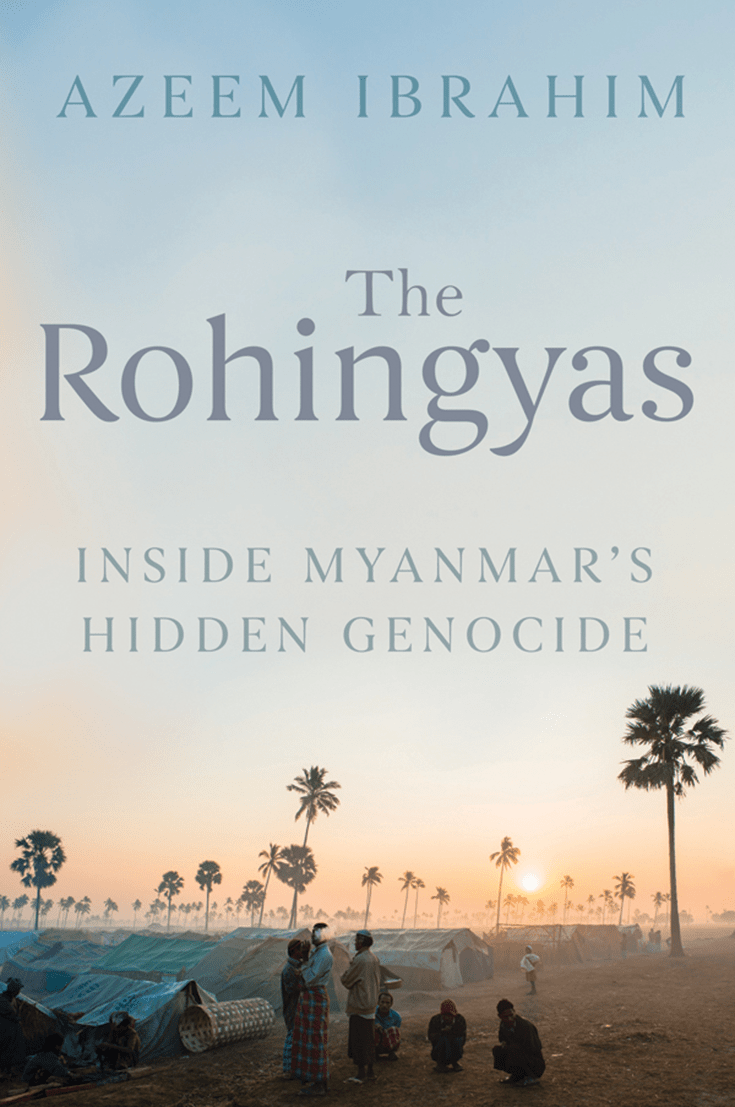 The Rohingyas
Inside Myanmar's Hidden Genocide
By Azeem Ibrahim
Hurst & Company 2016; 224 pp., $19.95 (paper)
The Rohingya, a Muslim ethnic community in western Myanmar, has been described as "the most persecuted minority in the world" by the United Nations. In The Rohingyas, scholar and author Azeem Ibrahim highlights the ethnic cleansing of the Rohingya, delving into a genocide that now stretches decades long and has seen a huge percentage of the population displaced. Through extensive research and interviews, Ibrahim goes beyond the Southeast Asian migration crisis reported internationally to expose how the Buddhist clergy have been involved in the religious cleansing of the country. "The charge of genocide is a serious one to make," writes Ibrahim. "The current situation in Myanmar fully justifies the use of this word."

Girls Rising
A Guide to Nurturing a Confident and Soulful Adolescent
By Urana Jackson
Parallax 2016; 208 pp., $18.95 (paper)
"With a near absence of any meaningful initiation into adulthood in the mainstream culture, alongside a cultural paradigm that derails female self-worth, it is essential that parents and guardians, schools, and communities be prepared to provide girls with an evocative and thoughtful process around their transition into womanhood," writes Urana Jackson in Girls Rising. "This process should be holistic in that it integrates psycho-emotional, social, and spiritual elements to address these young people's multifaceted natures." In this text, Jackson presents a workbook of tools and perspectives to guide parents, educators, and mental health clinicians in helping adolescent girls develop a greater sense of personal wholeness. Based around four themes surrounding self—awareness, empathy and communication, social engagement, and transpersonal exploration—this book incorporates creative activities with meditation practices.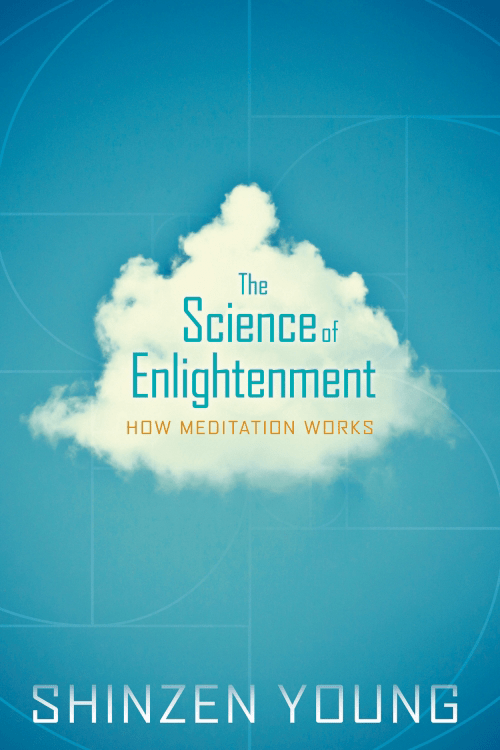 The Science of Enlightenment
By Shinzen Young
Sounds True 2016; 264 pp., $21.95 (paper)
The Science of Enlightenment, inspired by teacher/author Shinzen Young's audio teachings, is a guide to meditation that weaves instruction from numerous spiritual traditions, technological and scientific approaches to meditation, and Young's own illustrations and analogies. Written for meditators of all levels, Young presents an exploration of two aspects of meditation—calming and clarifying—known in the Buddhist tradition as shamatha and vipassana. With chapters such as "The Realm of Power" and "The Real No Self,"
this book illuminates how to use our practical cognitive capacities in conjunction with compassion in order to realize our full humanity.

A None's Story
Searching for Meaning Inside Christianity, Judaism, Buddhism & Islam
By Corinna Nicolaou
Columbia University Press 2016; 312 pp., $35 (cloth)
Author Corinna Nicolaou defines herself as a "none"—someone with no religious affiliation. In A None's Story, she delves into America's four major traditional religions to see what, if anything, one might lack without a commitment to one faith. Over four years, she moves through Christianity's denominations, then travels to Los Angeles to study Judaism, to Berkeley to educate herself about Buddhism, and to Dallas and Washington, D.C., to familiarize herself with Islam, meeting a host of personalities and immersing herself in tenets and traditions along the way. A None's Story intertwines sociology and history into an informative, intelligent, and humorous personal narrative about the fast-growing movement of nones in American religious life, while unpacking the role religion plays in modern society and the rewards and failures of faith.

Our Pristine Mind
A Practical Guide to Unconditional Happiness
By Orgyen Chowang
Shambhala 2016; 224 pp., $18.95 (paper)
"Experiencing our Pristine Mind—who we really are—and thereby achieving true, unconditional happiness, is what this book is about," writes Tibetan Buddhist master Orgyen Chowang Rinpoche in Our Pristine Mind. Written in an accessible, conversational style, this text guides us in going beyond mindfulness to transform every area of our lives through discovering the true nature of our mind. Based on the Dzogchen teachings, and with chapters such as "The Poor Man and the Treasure" and "Changing Our Mental Diet," Chowang Rinpoche introduces us to the Pristine Mind meditation, emphasizing that while everybody possesses Pristine Mind, since it is our true nature, we each need to uncover it for ourselves. ©