When we bring our attention to what and how we cook and eat, we connect with ourselves, our loved ones, and the world. These seven cookbooks from Buddhist teachers and chefs will help you do just that. For even more recipes, insight, and inspiration, check out Lion's Roar's special publication The Mindful Kitchen.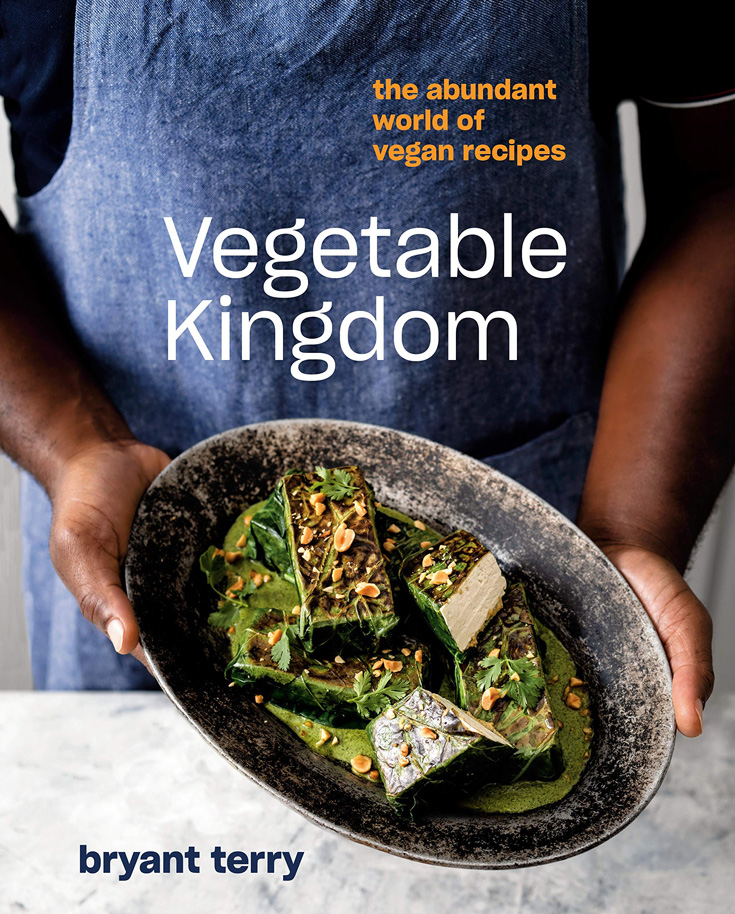 Vegetable Kingdom: The Abundant World of Vegan Recipes
By Bryant Terry
Ten Speed Press
This is an exciting new release from Bryant Terry, a James Beard Award-winning chef and the author of Afro-Vegan. Terry is also a Buddhist who maintains that practice and kitchen-work go hand-in-hand: "Before I engage in food preparation," he told Lion's Roar, "I check to make sure I'm grounded, and if I'm not, I think about what I need to do recalibrate, whether it's taking a walk or doing a quick sit. The cooking process—from caramelizing onions to washing greens—is a meditation." These are Vegetable Kingdom recipes I can't wait to try: dirty cauliflower; barbecued carrots with slow-cooked white beans, and citrus & garlic-herb-braised fennel.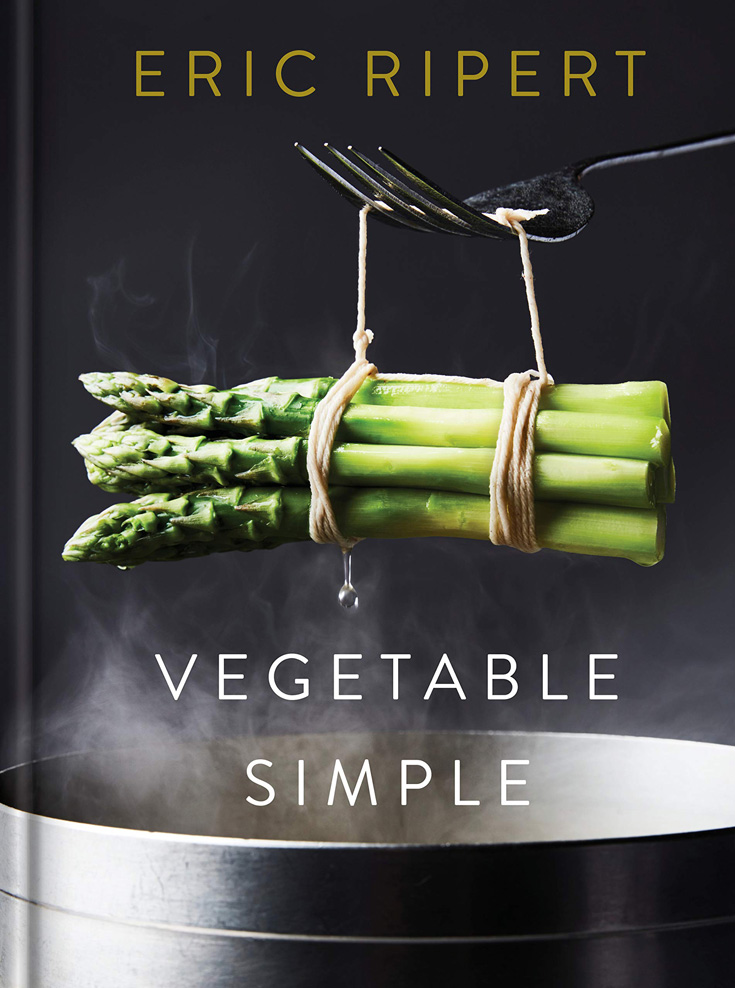 Vegetable Simple
By Eric Ripert
Random House
Michelin-star chef Eric Ripert is known as a poissonnier. When I interviewed him for The Mindful Kitchen, he confessed that while in training, he sampled too many cookies, so the pastry chef fired him from the dessert station. Besides desserts, however, he mastered all of the other stations—not just fish. And in fact he's now devoting more and more of his attention to creating vibrant vegetable dishes. Vegetable Simple will feature 101 of his plant-based recipes, including sweet pea soup and roasted carrots with harissa. Although the book won't be released until September 2020, it's available for preorder.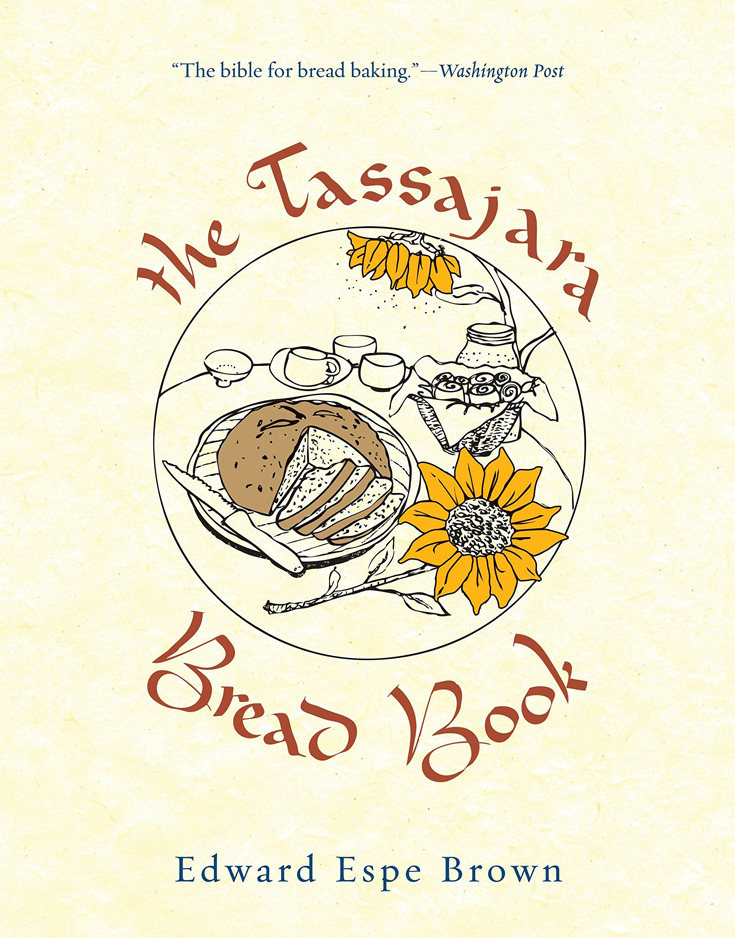 The Tassajara Bread Book
By Edward Espe Brown
Shambhala Publications
This is a deluxe new edition of the 1970 classic by Edward Espe Brown, the first head cook of Tassajara Zen Mountain Center. "Recipes are only a guide, a skeleton framework, to be fleshed out according to your nature and desire," Brown urges. "Your life, your love, will bring these recipes into full creation. This cannot be taught. You already know. So plunge in: cook, love, feel, create. Actualize breadmaking itself." On these pages, you'll find lots of homey, healthy recipes, such as sourdough bread and bran muffins, but you'll also find indulgent treats such as chocolate mousse pie.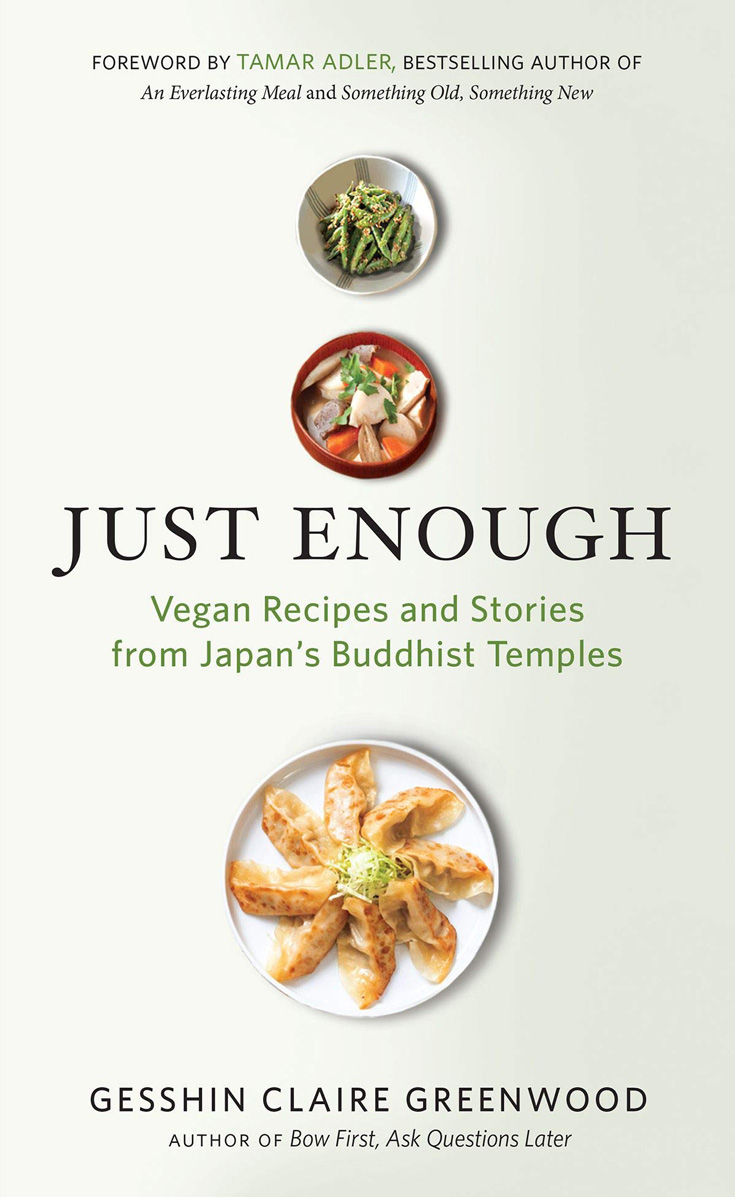 Just Enough: Vegan Recipes and Stories from Japan's Buddhist Temples
By Gesshin Claire Greenwood
New World Library
Oryoki, which means "just enough," is a form eating meditation practiced in Zen monasteries. Highly ritualized, it involves each diner using their own set of nested bowls, with a small amount of food in each. For most lay practitioners, it isn't feasible to practice oryoki in daily life, but according to Gesshin Claire Greenwood, if we adopt the spirit of oryoki, we can feel more deeply nourished with less. Just Enough is Greenwood's memoir of cooking at a Zen monastery in Japan. It's also a cookbook with recipes for daikon "steak," winter hot pot, and more.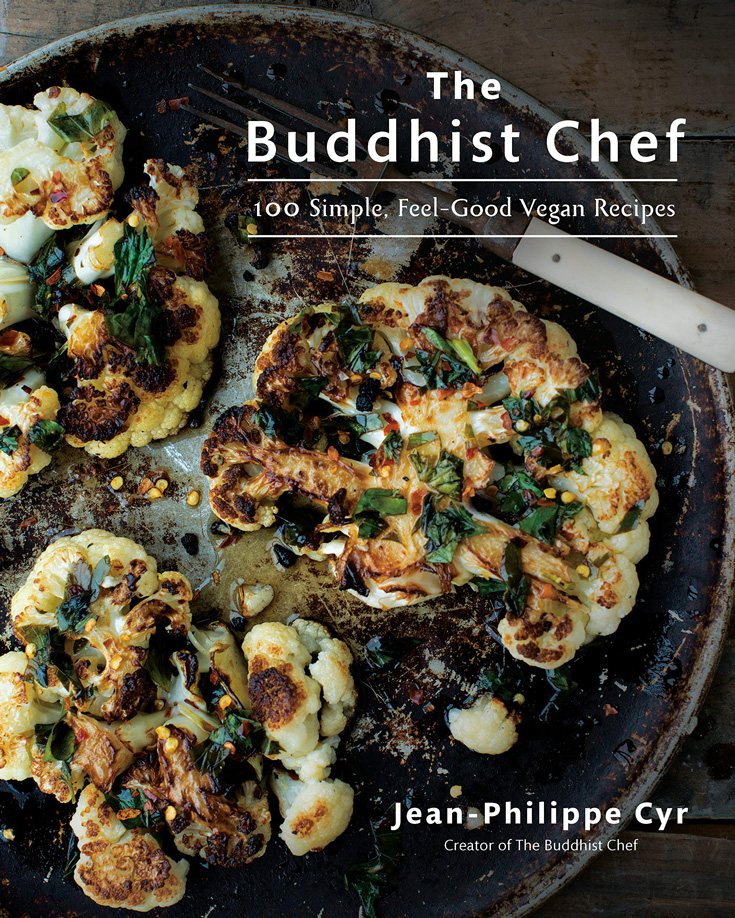 The Buddhist Chef: 100 Simple, Feel-Good Vegan Recipes
By Jean-Philippe Cyr
Appetite by Random House
French Canadian Jean-Philippe Cyr was a classically trained chef who specialized in preparing meat. Then he attended and cooked at a meditation retreat and began thinking about how meat consumption requires animals to suffer. Soon thereafter, Cyr was asked to cook a lamb banquet for four hundred people at a funeral home, and that was the last straw. He quit his restaurant job and became "The Buddhist Chef," dedicating himself to teaching people how to prepare easy, tasty vegan fare. Cyr's cookbook brings together his best recipes, including mushroom poutine; maple baked beans; and General Tso's tofu.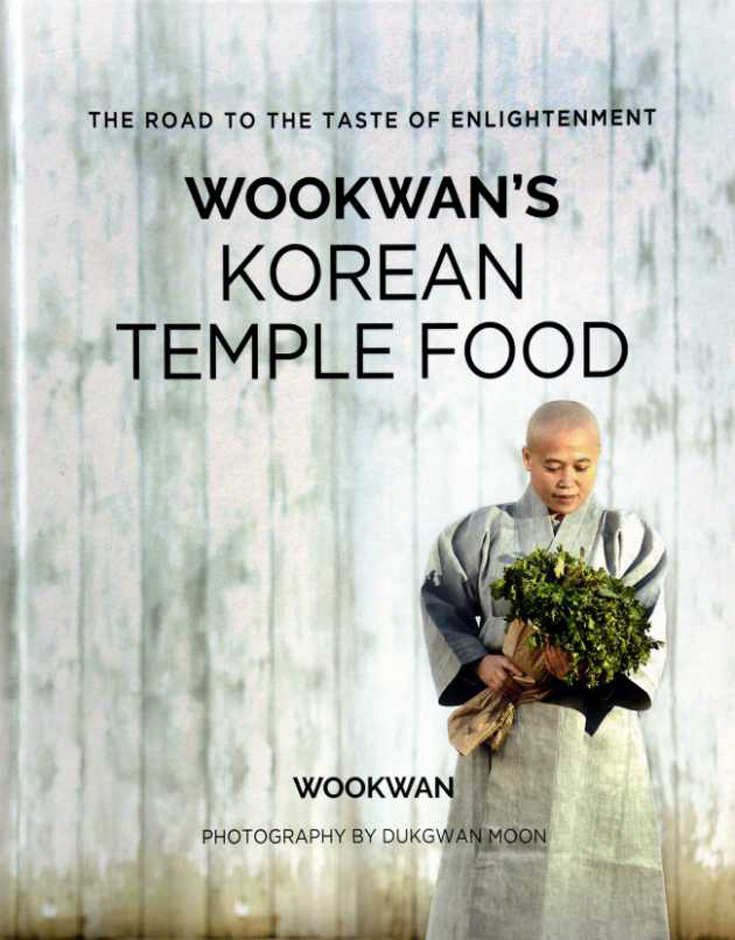 Wookwan's Korean Temple Food: The Road to the Taste of Enlightenment
By Wookwan
ICP Inc.
Korean temple food has recently caught the attention of Western foodies and Buddhists, but few recipes and very little information about it are available in the English language. All that is to say that we are lucky indeed to have this cookbook by the Buddhist nun Wookwan. She offers us recipes for myriad dishes, such as tri-color lotus root pancakes; cucumber white kimchi; and cold noodles with assorted vegetables. Plus, she explains the history of temple food, its guiding Buddhist principles, and its essential ingredients and techniques. This is a beautiful volume complete with stunning photography of temple life.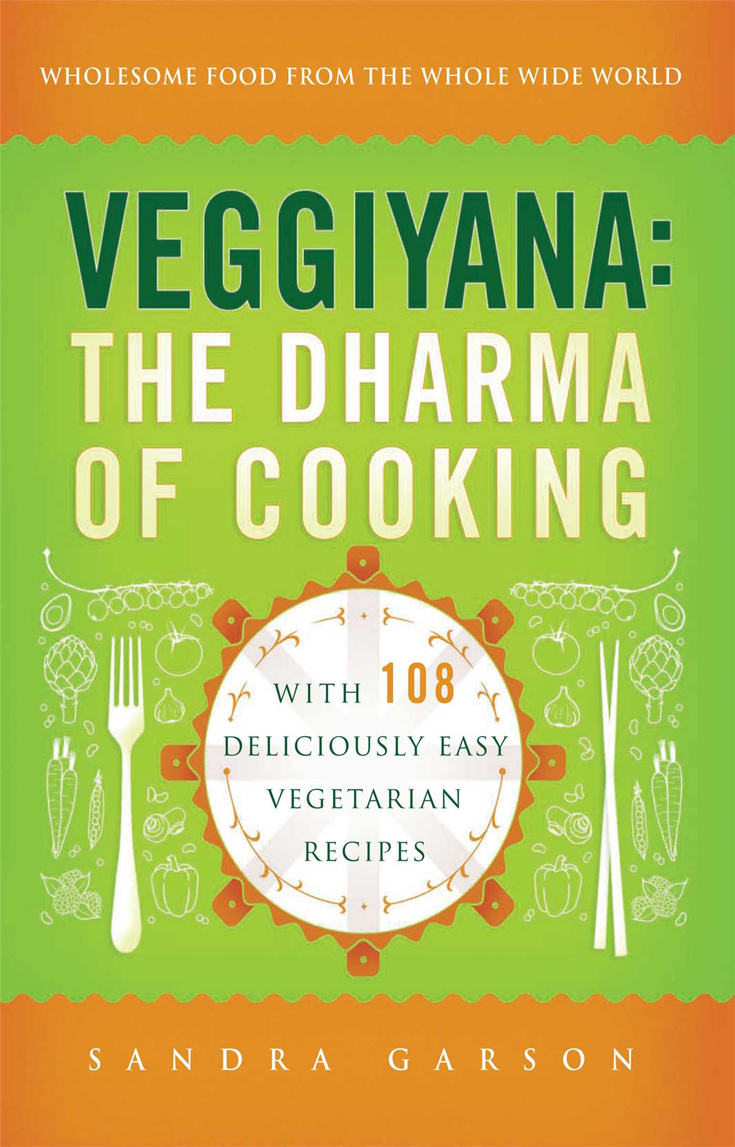 Veggiyana: The Dharma of Cooking With 108 Deliciously Easy Vegetarian Recipes
By Sandra Garson
Wisdom Publications
Veggiyana showcases recipes from around the globe, including cauliflower puttanesca; root vegetable potpie with polenta crust; thick mushroom barley soup; and Turkish pumpkin pancakes. It also has short essays steeped in Buddhism. In some, Sandra Garson focuses on a particular ingredient, such as sesame seeds or rice. In others, she delves into her colorful experiences preparing, serving, and eating meals. Garson, who has worked as a professional caterer, is the founder of Veggiyana, a charity that provides food, kitchen gardens, and nutritional education to children, monks, and nuns in numerous monastery schools.