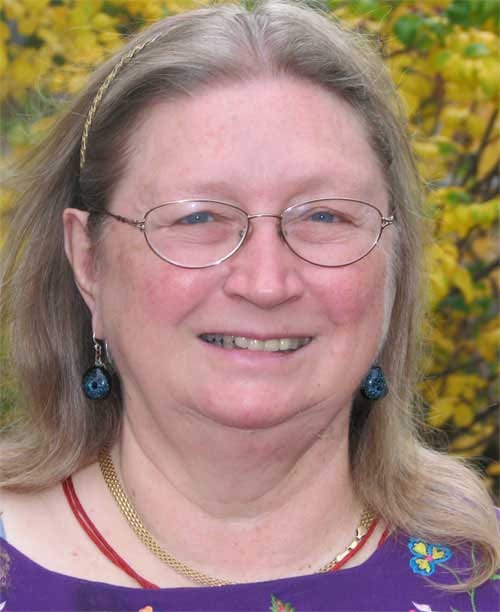 Rita Gross, a prominent scholar on Buddhism and gender, author of Buddhism After Patriarchy, and a senior Buddhist teacher, died on Wednesday, November 11, after suffering a stroke in late October.
Buddhist teacher Judith Simmer-Brown wrote on the Shambhala Network:
Rita Gross died peacefully today at her home in Eau Claire, Wisconsin. Following the instructions of her teacher, Ven. Khandro Rinpoche, her body has been washed and perfumed with saffron in the traditional Tibetan manner and her Wisconsin friends will sit with the corpse for the specified three days before it is cremated. Rita asked that her ashes be sprinkled into the Lotus Pond at Mindrolling Jetsun Khandro, Rinpoche's retreat center in central Virginia.
After Gross's stroke, Barbara Ryan, head of practice and study at Mindrolling Lotus Garden in Virginia, where Gross was a teacher, told Lion's Roar, "Our sangha is very sad about what has happened. Khandro Rinpoche has asked people to accumulate the vajrasattva mantra. We've been doing prayers since we heard."
While in India this spring, Gross suffered a milder stroke which affected her ability to walk, but by October, she had recovered after intensive physical therapy.
Gross was born in 1943 and took refuge in 1977 with Chögyam Trungpa Rinpoche. She is known internationally for her scholarly work on Buddhism and gender. Her most recent book is A Garland of Feminist Reflections: Forty Years of Religious Exploration. For many years she was a professor of comparative studies in religion at the University of Wisconsin–Eau Claire. In 2005, she was made a lopön (senior teacher) by Jetsün Khandro Rinpoche, and she taught at Jetsun Khandro Rinpoche's Lotus Garden Center, located in the United States.
Gross has contributed to both the Shambhala Sun and Buddhadharma. Her articles have included Making our Way: On Women and Buddhism, How American Women Are Changing Buddhism, and an upcoming review in the Winter 2015 issue of Buddhadharma.