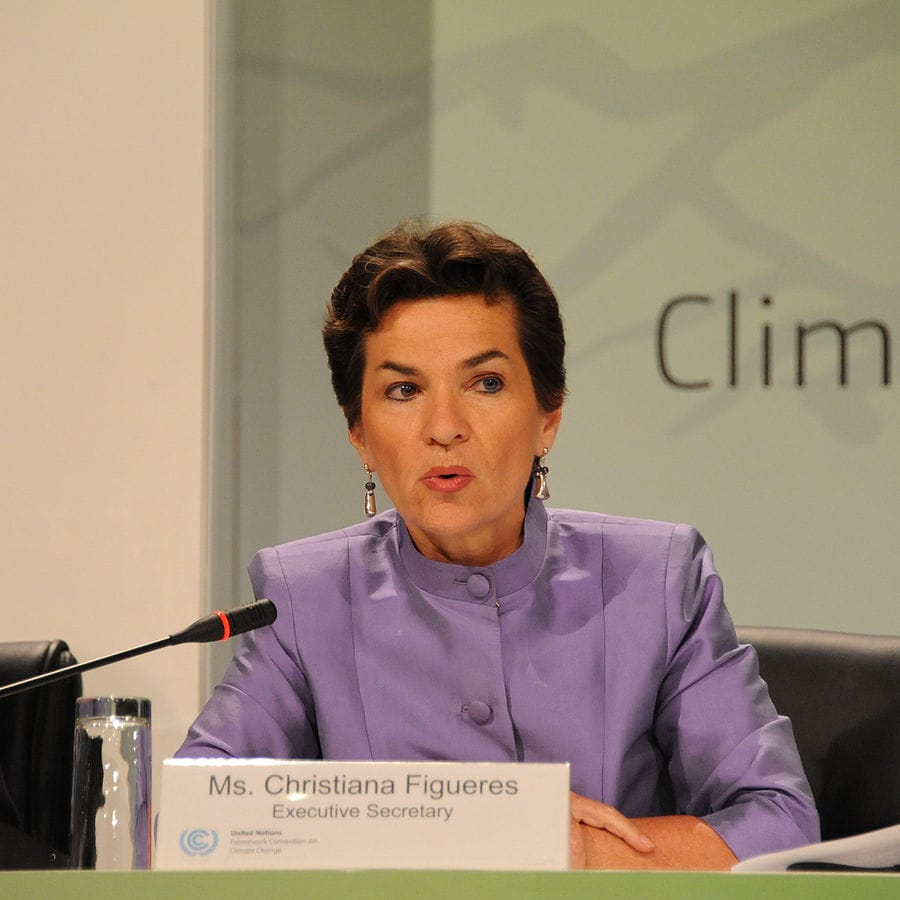 By
UNclimatechange
from Bonn, Germany,
CC BY 2.0
.
According to a new Huffington Post piece, Christiana Figueres, the executive secretary of the United Nations Framework Convention on Climate Change, "has credited Thich Nhat Hanh with having played a pivotal role in helping her to develop the strength, wisdom and compassion needed to forge the unprecedented deal backed by 196 countries." She discovered Thich Nhat Hanh's teaching while going through a "deep personal crisis," she says, and that his philosophy and teachings "helped her to deal with the crisis while also allowing her to maintain her focus on the climate talks."
Speaking to the Huffington Post at the World Economic Forum's annual meeting in Davos, Switzerland, Figueres said, "I don't think that I would have had the inner stamina, the depth of optimism, the depth of commitment, the depth of the inspiration if I had not been accompanied by the teachings of Thich Nhat Hanh."
Read the entire Huffington Post piece, which includes a video interview with Figueres, here.
THANK YOU FOR READING LION'S ROAR. CAN WE ASK FOR YOUR HELP?
At Lion's Roar, our mission is to communicate Buddhist wisdom in today's world. The connections we share with you — our readers — are what drive us to fulfill this mission.

Today, we're asking you to make a further connection with Lion's Roar. Can you help us with a donation today?
As an independent nonprofit committed to sharing Buddhist wisdom in all its diversity and breadth, Lion's Roar depends on the support of readers like you. If you have felt the benefit of Buddhist practice and wisdom in your own life, please support our work so that many others can benefit, too.

Please donate today — your support makes all the difference.

Lion's Roar is a registered charity in the US and Canada. All US & Canadian donations are tax deductible to the full extent allowed by law.