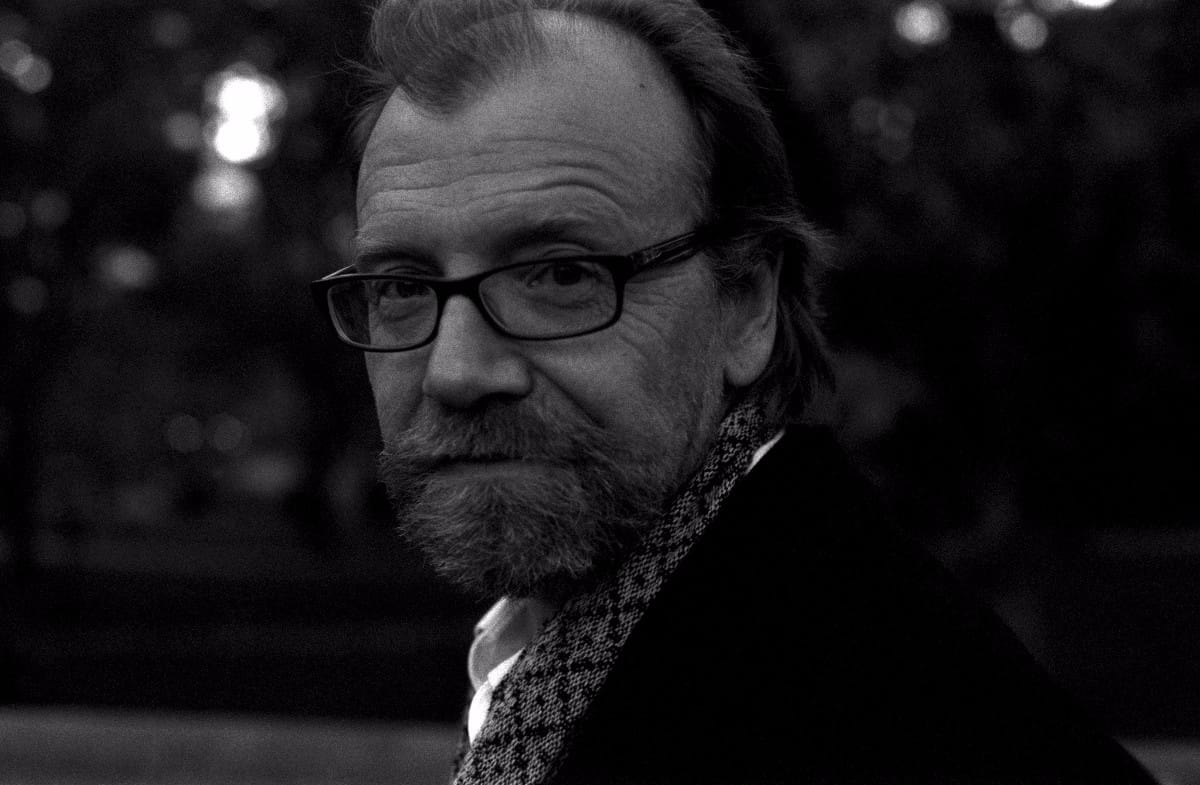 George Saunders's 2013 address about kindness to Syracuse University's graduating class rang so universally true that it went viral, and then became a book.
The roots of the speech are not as famous, but Saunders — a Buddhist, with a new novel called Lincoln in the Bardo forthcoming — has said, as Syracuse.com reports, "the lessons from his speech reflect the teachings of Jesus and of Buddhism":
I've been thinking about this kindness idea for most of my life, I guess," Saunders said. "[I] was raised Catholic and always loved that part of the tradition. [I] was very taken with, and moved by, the idea of Jesus being infinitely patient and loving. And my wife and I have been studying Buddhism since our kids were little. And kindness – and the reasons for our unkindness – [are] at the center of those practices. Many of the ideas in the second part of the speech are Buddhist ideas, that I restated (and hopefully didn't mangle).
The speech begins with the then 54-year-old Saunders meditating on regret. In it, he ponders some foolish and reckless moments in his early life that, in hindsight, he doesn't particularly regret. But then he recounts one nagging episode that leads him here:
"What I regret most in my life are failures of kindness.  

"Those moments when another human being was there, in front of me, suffering, and I responded…sensibly.  Reservedly.  Mildly.

"Or, to look at it from the other end of the telescope:  Who, in your life, do you remember most fondly, with the most undeniable feelings of warmth?

"Those who were kindest to you, I bet.

"It's a little facile, maybe, and certainly hard to implement, but I'd say, as a goal in life, you could do worse than: Try to be kinder."
Saunders then asks the questions, "What's our problem?  Why aren't we kinder?"
Read his dharma-infused response to these questions, as well as his follow-ups—"How might we become more loving, more open, less selfish, more present, less delusional, etc., etc?"—in the New York Times' transcript of the speech, here.
Can you help us at a critical time?

COVID-19 has brought tremendous suffering, uncertainty, fear, and strain to the world.
Our sincere wish is that these Buddhist teachings, guided practices, and stories can be a balm in these difficult times. Over the past month, over 400,000 readers like you have visited our site, reading almost a million pages and streaming over 120,000 hours of video teachings. We want to provide even more Buddhist wisdom but our resources are strained. Can you help us?
No one is free from the pandemic's impact, including Lion's Roar. We rely significantly on advertising and newsstand sales to support our work — both of which have dropped precipitously this year. Can you lend your support to Lion's Roar at this critical time?