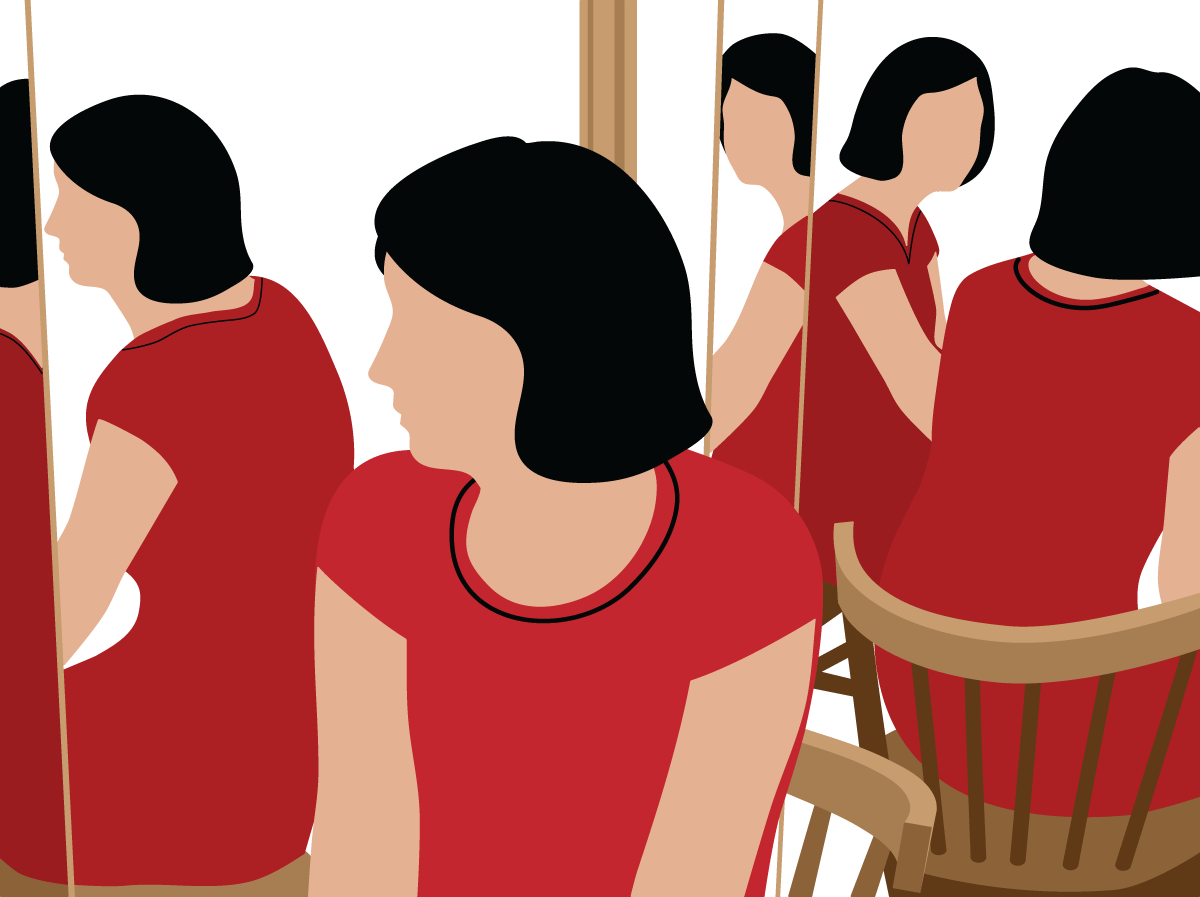 Image by iStock
Susan Piver shares her practice for loving all of your imperfections and contradictions.
Begin by offering loving-kindness to yourself in your ordinary form. This is the "you" that you see in the mirror.
Next, imagine yourself as a beloved. See yourself through the eyes of love and offer loving-kindness to this version of yourself. No matter how puny you may feel right now, there are still parts of you that you simply love. See this.
Next, see yourself as your most important teacher. There is a part of you that is wise and intuitive. Offer this "you" loving-kindness.
Move on to the view of yourself as a stranger. There are parts of you that you just can't see, parts that are shrouded and mysterious. Offer loving-kindness to this stranger that is you.
After this, bring to mind yourself as an "enemy." This does not mean what you dislike about yourself. It refers to the part of you that is most fragile and wounded, and therefore acts in ways that create chaos for you and those in your life. See yourself as this person who is laboring under great confusion. Offer loving-kindness to this version of yourself.
Finally, bring all of these fascinating, beautiful, difficult pieces together and offer loving-kindness to all of you.

Can you help us at a critical time?

COVID-19 has brought tremendous suffering, uncertainty, fear, and strain to the world.
Our sincere wish is that these Buddhist teachings, guided practices, and stories can be a balm in these difficult times. Over the past month, over 400,000 readers like you have visited our site, reading almost a million pages and streaming over 120,000 hours of video teachings. We want to provide even more Buddhist wisdom but our resources are strained. Can you help us?
No one is free from the pandemic's impact, including Lion's Roar. We rely significantly on advertising and newsstand sales to support our work — both of which have dropped precipitously this year. Can you lend your support to Lion's Roar at this critical time?