From the November 2017 issue of Lion's Roar.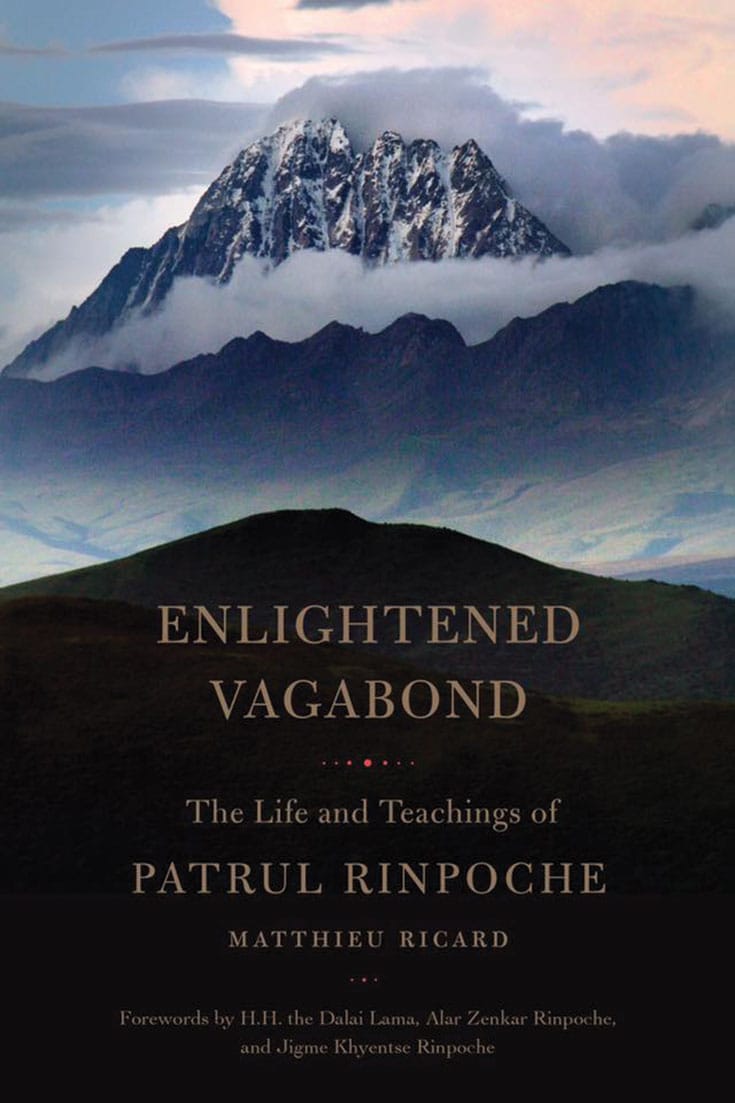 Enlightened Vagabond
The Life and Teachings of Patrul Rinpoche
By Matthieu Ricard
Shambhala Publications, 2017, 320 pp., $24.95 (trade paper)
Patrul Rinpoche (1808-1887) was a wandering teacher who became one of the most illustrious masters in the Nyingma school of Vajrayana Buddhism. In this new book, Matthieu Ricard does his part to keep Patrul's life story and teachings alive. The French Buddhist monk goes right to the source, basing his insights on written sources and the oral observations of other nineteenth-century teachers. Sprinkled throughout are nuggets of spiritual advice from Patrul's own writings. These, Ricard writes, display his "unique teaching style, combining uncompromising toughness with ironic humor, profound simplicity with deep understanding rooted in personal practice, and extraordinary compassion for all beings." The text is enlivened with plenty of ancillary material—maps, photographs, and lineage charts—as well as short sketches of Patrul's masters and disciples and some of the earlier Buddhist figures who influenced him.
THANK YOU FOR READING LION'S ROAR. CAN WE ASK FOR YOUR HELP?
At Lion's Roar, our mission is to communicate Buddhist wisdom in today's world. The connections we share with you — our readers — are what drive us to fulfill this mission.

Today, we're asking you to make a further connection with Lion's Roar. Can you help us with a donation today?
As an independent nonprofit committed to sharing Buddhist wisdom in all its diversity and breadth, Lion's Roar depends on the support of readers like you. If you have felt the benefit of Buddhist practice and wisdom in your own life, please support our work so that many others can benefit, too.

Please donate today — your support makes all the difference.

Lion's Roar is a registered charity in the US and Canada. All US & Canadian donations are tax deductible to the full extent allowed by law.