From the November 2017 issue of Lion's Roar.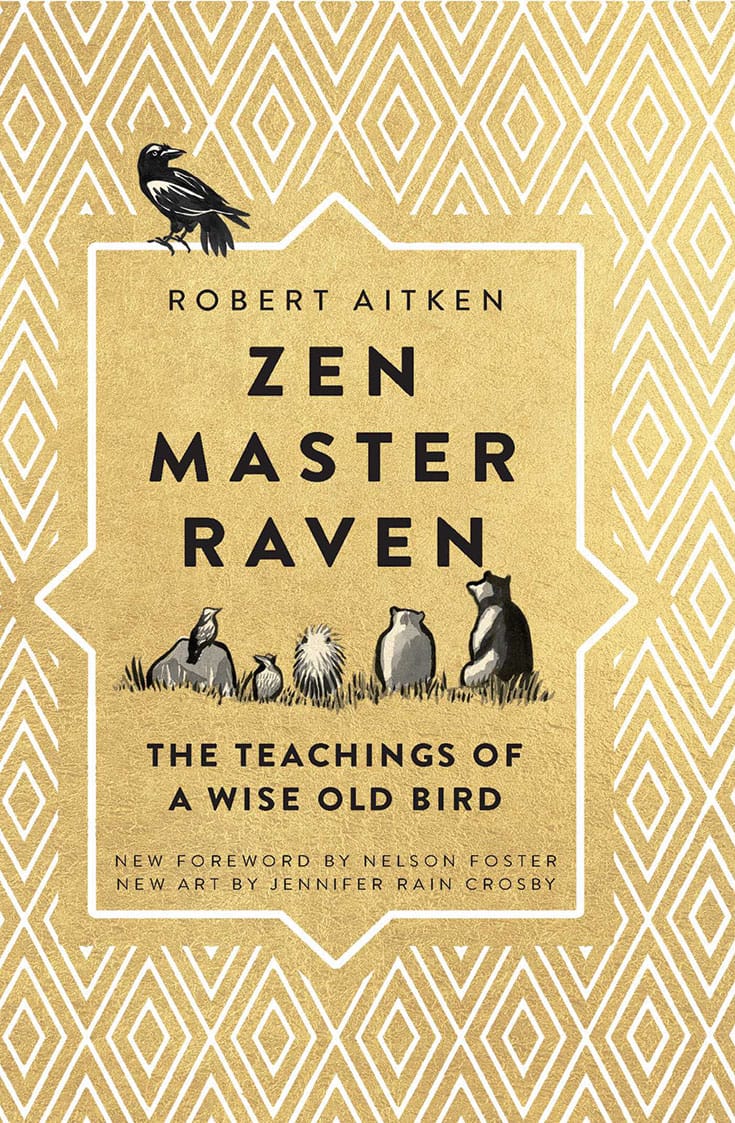 Zen Master Raven
The Teachings of a Wise Old Bird
By Robert Aitken
Wisdom Publications, 2017; 248 pp., $19.95 (cloth)
In this new edition of the Buddhist classic, Zen Master Raven and his group of fellow travelers—Zen beginners like Mole and Mallard and venerable teachers like Porcupine and Moose Roshi—have set out to search for the path to enlightenment. Along the way, they discuss serious subjects: death, karma, ego, essential nature, suffering, and the importance of Buddhist practice. Robert Aitken Roshi was one of the first and most important American Zen teachers and a founder of the Buddhist Peace Fellowship. He died in 2010, but the short dialogues, which are insightful as well as playful, have won the book a devoted audience. Nelson Foster, a dharma heir to Aitken, says this new edition will allow Aitken's Raven to "stay aloft for generations to come."
THANK YOU FOR READING LION'S ROAR. CAN WE ASK FOR YOUR HELP?
At Lion's Roar, our mission is to communicate Buddhist wisdom in today's world. The connections we share with you — our readers — are what drive us to fulfill this mission.

Today, we're asking you to make a further connection with Lion's Roar. Can you help us with a donation today?
As an independent nonprofit committed to sharing Buddhist wisdom in all its diversity and breadth, Lion's Roar depends on the support of readers like you. If you have felt the benefit of Buddhist practice and wisdom in your own life, please support our work so that many others can benefit, too.

Please donate today — your support makes all the difference.

Lion's Roar is a registered charity in the US and Canada. All US & Canadian donations are tax deductible to the full extent allowed by law.