As part of our #MeditationHacks series, we share some tricks to stop avoiding your meditation practice.
Question: I've carved out time and space in my home for meditation. But, I still find it so easy to avoid it! Are there any tricks that can help?
Answer: You didn't hear it from us, but yes, there are a couple of good tricks. First: don't be ashamed to dial back your sit-time. As they say, the best practice is the one you'll actually do, so if you can only sit for 10 minutes, and not 25 or 30, then go with 10. And here's a great little cheat if you can't get yourself to do even that: simply commit to get into your meditation posture daily. You don't have to actually meditate, or spend any particular amount of time there—but keep doing it. In time, it will feel more familiar and you'll be less resistant to actually meditating. All that said, if there's something else that's keeping you from sitting, like physical pain or the sense that your time on the cushion is actually counterproductive, honor that. If your meditation is without discernible benefit, use that time for something you can feel good about instead.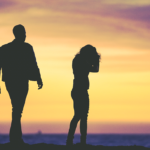 A new meditator's spouse disapproves of their newfound practice. Susan Piver, founder of The Open Heart Project, answers.