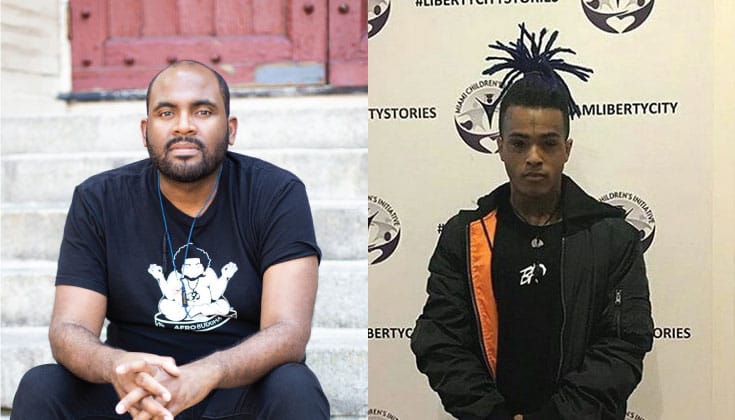 Today Buddhist teacher Lama Rod Owens announced to his Facebook followers that he would serve as the officiant at the funeral of rapper XXXTentacion (born Jahseh Dwayne Ricardo Onfroy), who was killed in a suspected robbery ten days ago in Fort Lauderdale, Florida. XXXTentacion's work and life remain controversial. As Chris Richards wrote in The Washington Post, the rapper "encouraged his fans to find hope in the fog of their despair, but bragged enthusiastically about the joy he felt in brutalizing others. His music brought solace to the depressed, the same way it granted validation to violent young men like him, legitimizing the pain of so many while paving over the suffering of countless victims of domestic violence."
About his choice to officiate, Owens writes:
I made a decision to officiate the funeral of the slain rapper XXXTentacion. I am doing this because I have been asked by the family as he wanted a Buddhist service. I'm here to hold space for the family, friends, and fans while helping this young man transition into what is next for him. I am not condoning any of the violence he was associated with. All of this is complex and now my role is to support the process of grieving and to fulfill his wishes to have a service from the tradition of Buddhism that has helped and supported me so much.
A public memorial service for Onfroy was held yesterday.